You can journey through a 100-foot-long light tunnel at an expansive, illuminated holiday event in the Lower Mainland right now.
Glow Langley has returned to Metro Vancouver with its annual holiday offering that includes over a million twinkling lights, food trucks, live entertainment, and other festive delights.
The event draws thousands of visitors annually to view its intricate, breathtaking seasonal displays. In addition to typical festive arrangements such as Santa Claus with his elves and reindeer, Glow also showcases other, less expected arrangements, such as a dazzling pair of horses pulling a twinkling carriage, a sparkling unicorn, and other interesting illuminated creatures.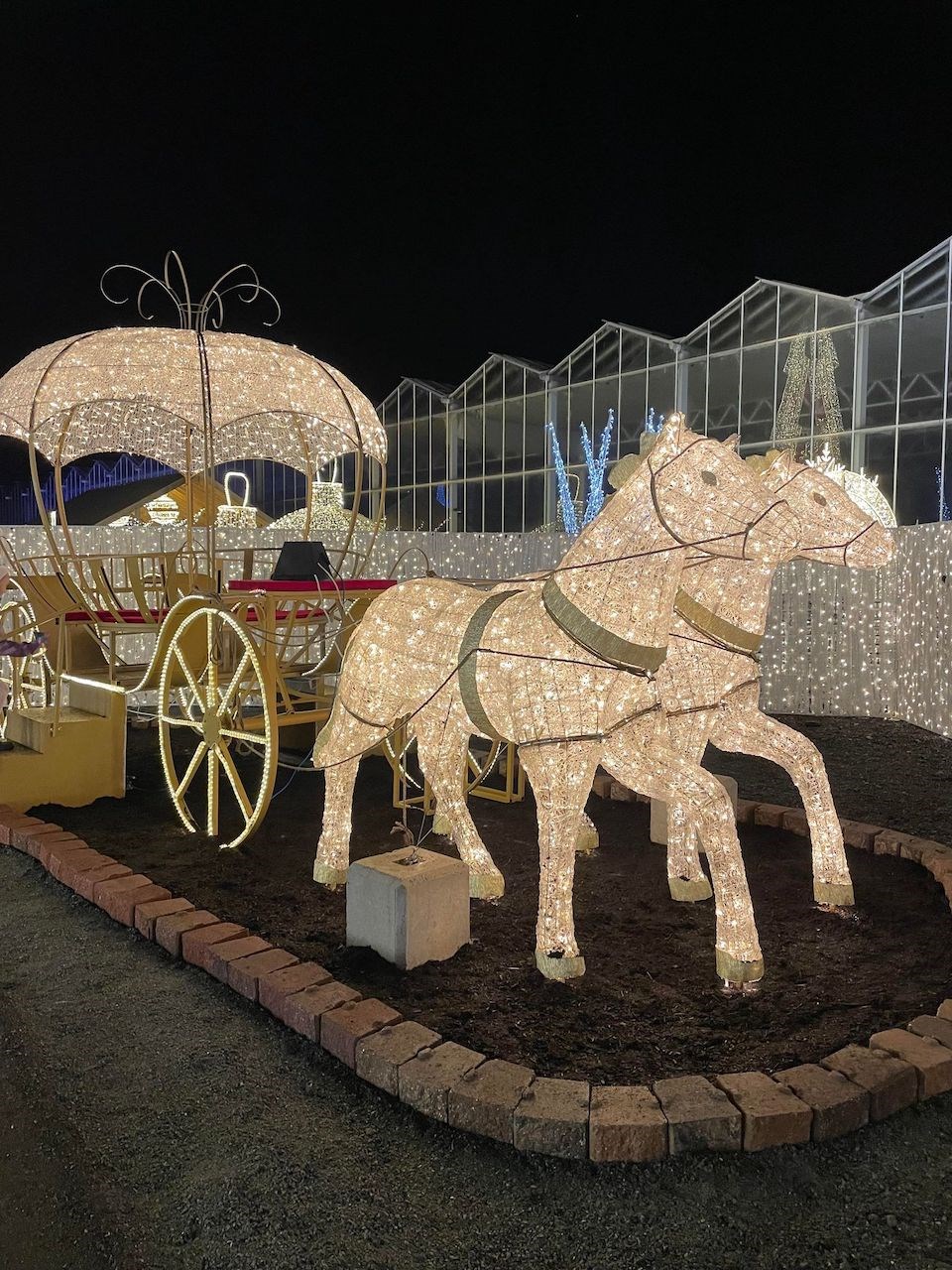 This year, Glow is hosting an expansive outdoor walk-around light experience and promises "more lights than ever before." Guests will also have a chance to enjoy a magical train ride, pictures with Santa, meet and greets with the elves, a kid's play area, and free parking. There's a massive, toasty tent space for people to hang out in while they watch live performances, too.
This year, the theme is "The Jolly Jumble!" where Santa's glorious tree comes crashing down in a "decorating disaster." The elves scampered off to find the jolly man some new decorations and you can find them as you journey through a "sea of giant ornaments, magical trees and cascading lights."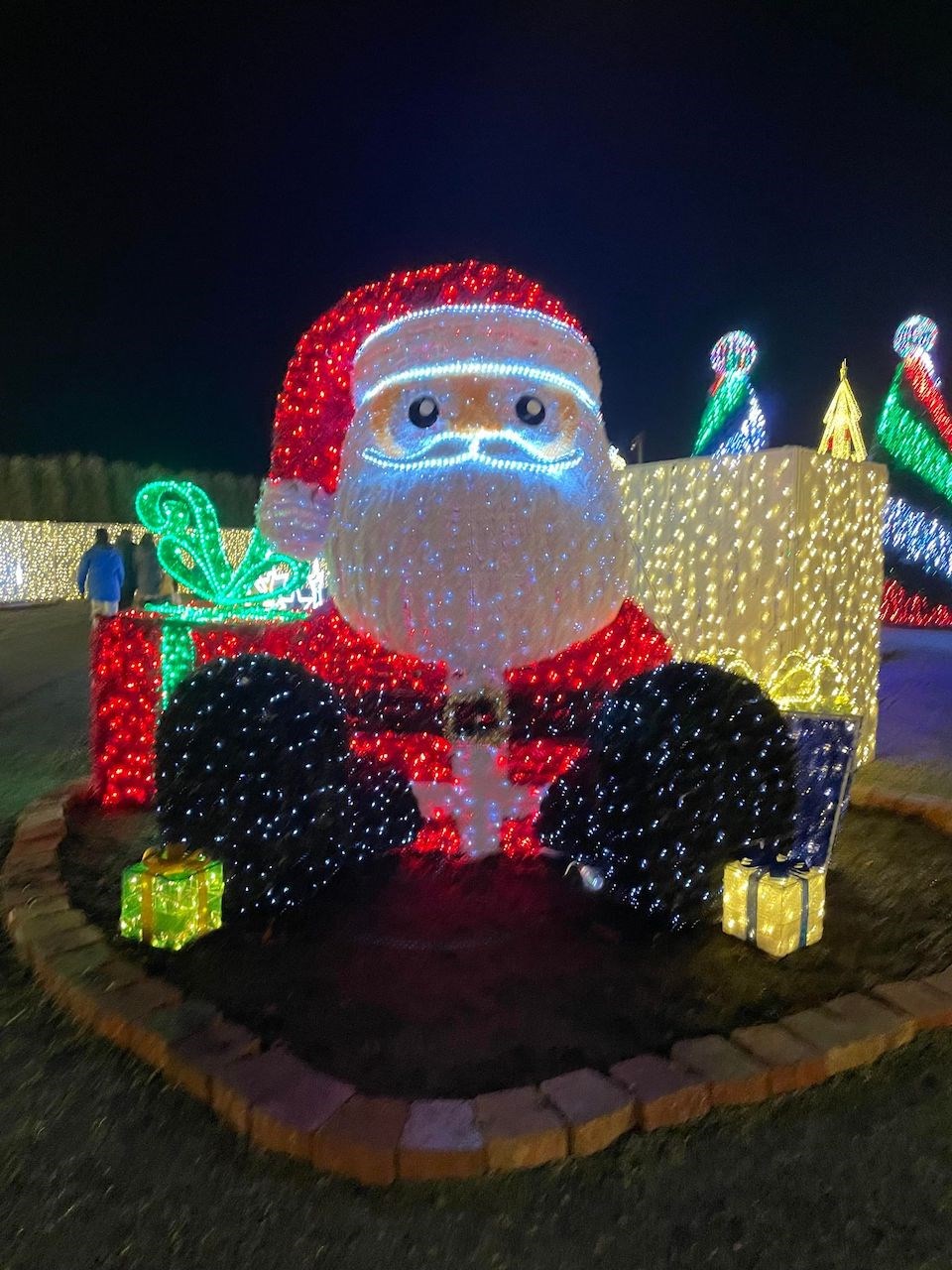 When: Nov. 23 - Dec. 31, 2022
Where: Glow Gardens | 6690 216 St., Langley
Cost: Adult (13+) $19.99 + $4 fees; Child (4 - 12) $14.99 + 3.50 fees; Senior (Age 65+) $14.99 + 3.50 fees; Family (Two adults + three children/senior) $69.99 + $9.50 fees. Kids aged 3 and under are free, no ticket is required for entry. (Buy tickets).