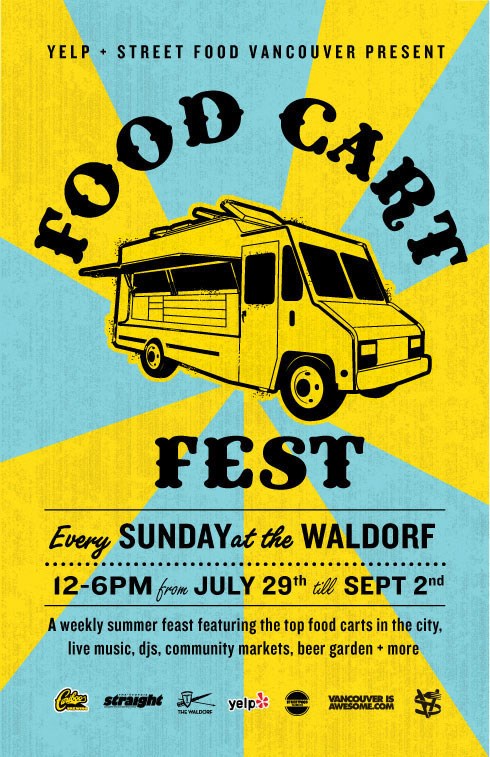 "I've got a visual lock on sandwiches."
"Where?"
"1 o'clock."
"1 o'clock? But I'm hungry NOW!"
This past Sunday was the first of six Sunday's until September 2, where the Waldorf is hosting a food cart festival in their parking lot!
There we MANY food carts and hundreds of people jammed in to get a taste! I managed to try some great juice from the @JuiceTruck, and a papusa from @GuanacoTruck...and snapped a few shots of some other eats before heading into the beer garden for a margarita in the sunshine!
I'll definitely have to go back another Sunday because I got every full very fast and there were several more items I wanted to try. Check out the photos below and stop by any Sunday from 12-6pm until September 2nd!