With the toasty weather, swimming holes in Vancouver are a hot commodity.   I've spent the last couple days poking in around the north shore, and found this spot, just up from my spot last year.  Not only the water is freezing, but with the cliffs and the trees, you're almost always in the shade.  These photos were taken in the late afternoon yesterday where it was cooking everywhere else......
Where have you been cooling off?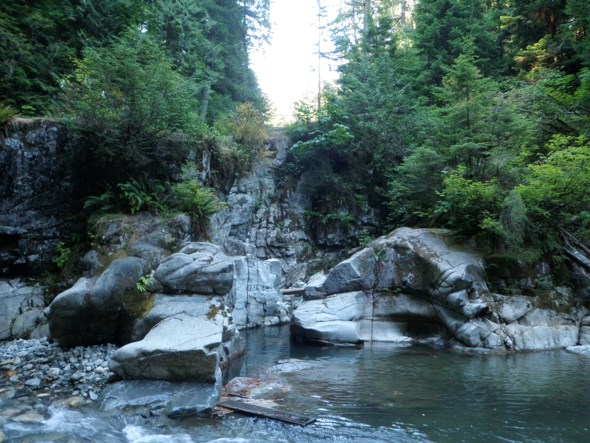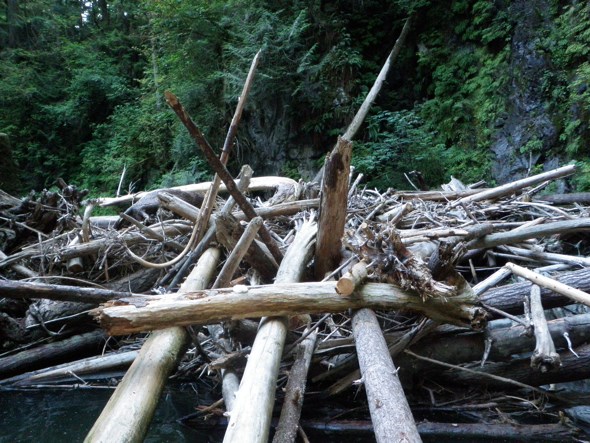 Not a beaver dam....