Vancouverites may have the opportunity to spot "Jenny from the block" in the city in the upcoming weeks.
The popular singer, actress, producer, and dancer will be in town filming a Netflix thriller called The Mother that also stars Joseph Fiennes (Shakespeare In Love), Omari Hardwick (Power), and Gael Garcia Bernal (Y Tu Mamá También).
Jennifer Lopez plays an assassin who comes out of hiding to protect her daughter that she gave up while she was on the run from dangerous men, according to Variety.
A resident notification letter from production company Great Lakes Pictures ULC states that filming took place on Sept. 23 from 7 a.m. to 7 p.m. in Victory Square, 200 West Hastings and 400 Cambie.
Actors were rehearsing for a scene of a child's birthday party in a park, according to the letter. The children were kidnapped and chased into an EasyPark parkade nearby.
Actors sported prop weapons and Vancouver Police were on-site to assist with intermittent traffic control.
There was also "high-speed vehicle movement" on various streets downtown.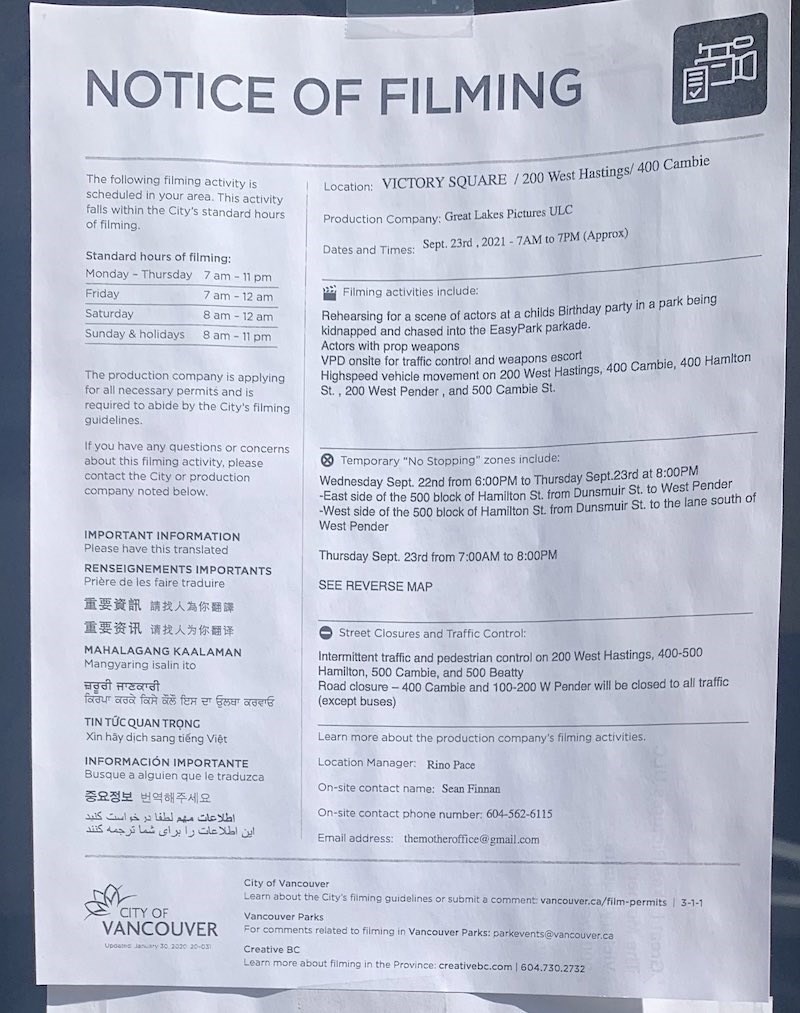 On Sept. 21, the production company noted that actors were rehearsing a scene where an actor jumps from the second floor of the EasyPark parkade and onto the top of "a passing cube truck."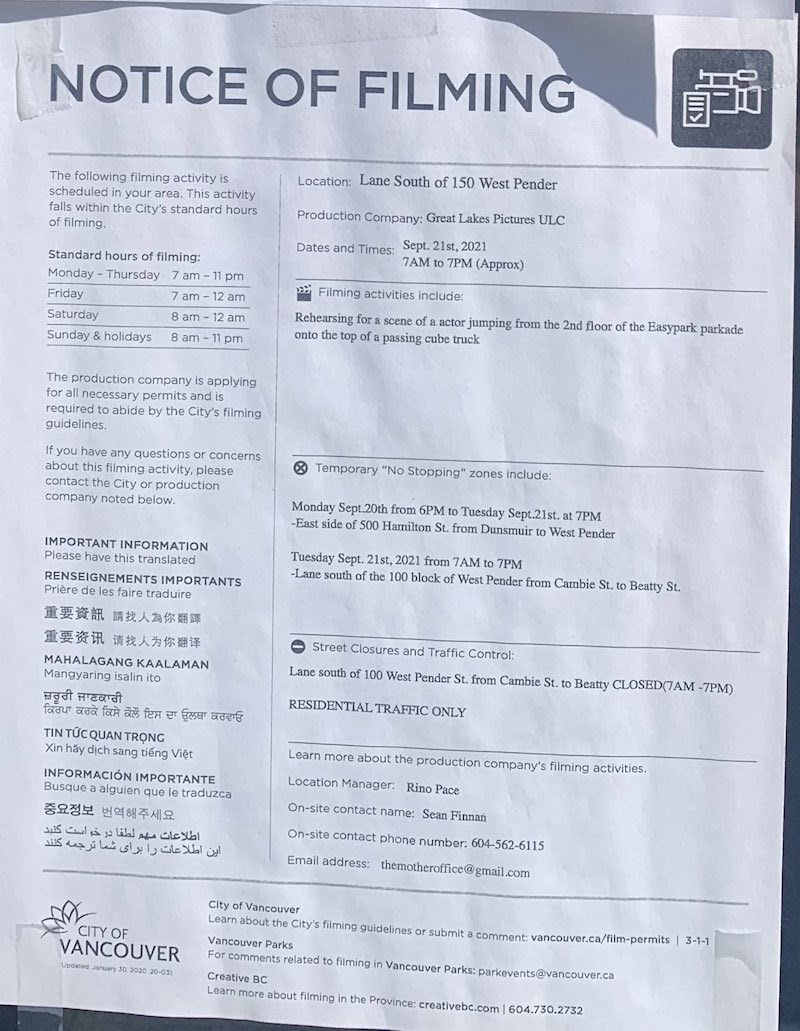 Jennifer Lopez films The Mother in Vancouver
Filming on The Mother is slated to continue for a couple of weeks in the city, which means fans of the pop icon will have several opportunities to spot her.
After weeks of smooching on yachts and holding hands on intimate walks, Jennifer Lopez and old flame turned new again Ben Affleck made it official earlier this month on the red carpet for the premiere of Affleck's "The Last Duel" at the Venice International Film Festival.
With files from the Canadian Press.