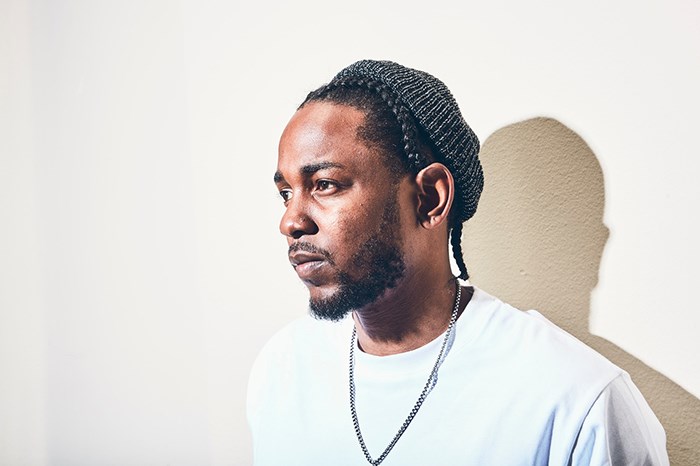 This is an amazing week for music in Vancouver. Pride kicks off, so there's a ton of super fun parties to check out. Lady Gaga brings her Joanne tour to town. And of course, the unstoppable soul of hip hop, Kendrick Lamar is here too.
Check out the shows that will keep you moving all week, through the long weekend.
Brought to you by our city's #knowfun Selectors at Do604.
Post Animal
at The Cobalt, Monday July 31
Chicago psych pop band's first time ever in Vancouver.

Lady Gaga
Joanne World Tour at Rogers Arena, Tuesday August 1
She's kinda popular.

Indigo Indigo
at The Roxy, Wednesday August 2
Local alt rockers have a definite Pacific Northwest vibe.

Kendrick Lamar with Travis Scott
at Rogers Arena, Wednesday August 2
Lamar surpassed expectations with the brilliant D.A.M.N. album. See that brilliance live this week.

Every Time I Die with Neck Of The Woods and Anchoress
at The Rickshaw, Wednesday August 2
This lineup is insane. Two of our favourite heavy metal bands are totally up to the challenge to support Every Time I Die.

Marika Hackman & The Big Moon
at Biltmore, Thursday August 3
UK genre-bending Hackman headlines what will be a brilliant night at the Biltmore.

Alex Maher
at The Roxy, Thursday August 3
One of the hardest working musicians in town, Maher plays a special Cheap Thrills night at The Roxy.

Ty Segall
at The Vogue, Thursday August 3
Have you heard the brand new Named Fried Shallots EP? If not, stop everything you're doing, put it on, and we'll see you at the Vogue.

WBBL & BRYX: Stranded On Party Island
at the Waldorf, Friday August 4
Perfect for partiers with big imaginations and no inhibitions.

Dried Out
at Railway Stage, Friday August 4
Some mighty fine garage punk.

Miguel Migs and Lisa Shaw
at Celebrities, Saturday August 5
Canadian born singer Shaw has made some fantastic dance tracks with San Francisco based Migs. Don't miss this.

Little Boots
at Gorg-O-Mish, Saturday August 5
Vancouver loves UK electropop artist and DJ Little Boots. We bet she'll put on an especially special show for Pride.

Kasha Kennedy at Babes On Babes Vancouver Queer Pride Party
at Fortune, Sunday August 6
Kennedy joins a wicked lineup of DJs who are guaranteed to keep your booty shakin' all night long.

Dungen with Wolf People
at The Fox, Monday August 7
Prog/psyche double bill to keep your mind spinning.

Betty Who
at The Imperial, Monday August 7
The Valley was a massive comeback for Betty Who. Celebrate it on holiday Monday night.

This Week's Playlist - listen to who we're recommending!
https://open.spotify.com/user/do604/playlist/3JZh1e5yI2WQI5zTZPLZ9s
Subscribe to the playlist, or return back at the beginning of every week to hear who's the best of the best playing Vancouver.
For a full list of Vancouver Pride events, check out Do604's Pride Guide.
At anytime check out our Vancouver Events calendar, powered by Do604, to see the best of what's coming to our city. Never miss another great show!