Back in 2008 a minor tragedy hit my family as our dog, Frankie, chewed up and swallowed a rubber ball and its pieces got stuck in his intestines. It was only a couple weeks prior to the due date of our son and not only was it a strain on our nerves but we couldn't afford to pay the vet bill (which included the x-ray shown below, some medicine, etc). I made a plea here on the blog, which was less than a year old at the time, and our readers came in and saved us, covering every last penny of Frankie's vet bill. I can't remember exactly how much it was but it was more than $500.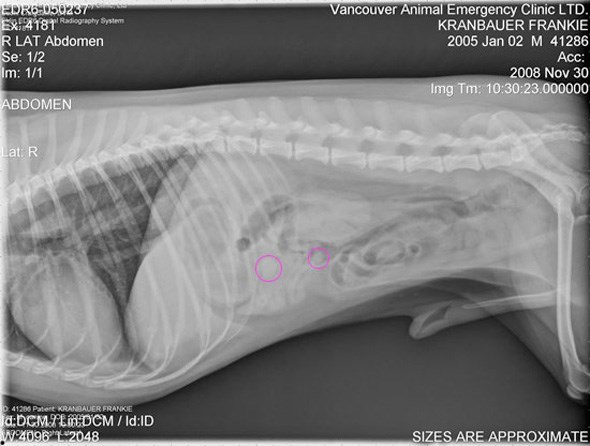 I felt really lucky at the time (I still do), and so thankful to everyone who helped out. Frankie has gone on to live a healthy and happy life, and here he is pictured below last week when he visited the vet for a checkup.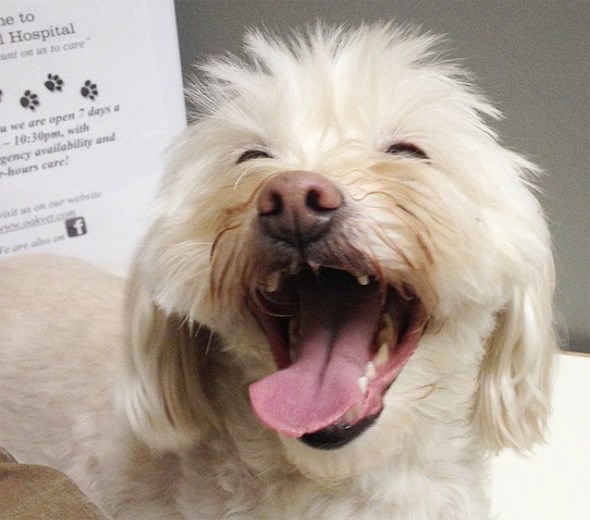 While I was thankful to our readers I was also conflicted because not everyone in need could get access to our audience to help their family pet get the help they might not be able to afford.
Enter PetFundr, a new Vancouver-based crowdfunding platform built with the goal of giving everyone a platform with which to get their story out about their pets in need.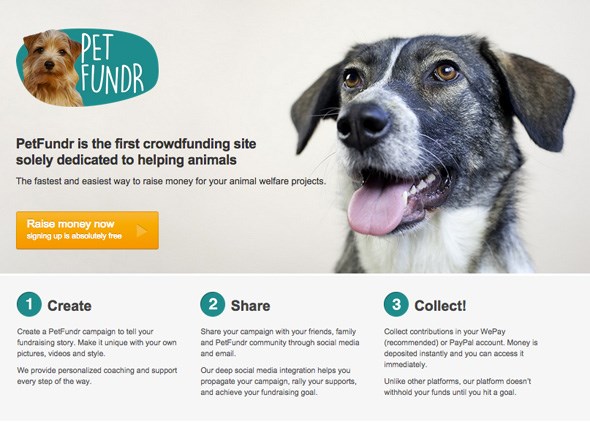 Launched by CTV/Vancity Buzz's Darcy Wintonyk, it's an easy-to-use system that works under Fundrazr, which will soon be helping a lot of animals get the care they need.
Have a look at THIS recent campaign that was launched on it - meant to raise money for 30 homeless and low-income peoples' pets - and check in again soon as the system is new and there are sure to be more pets in need added to it in the coming days.
Also, if you've got a pet that needs help please sign up HERE, launch a campaign then shoot us a note (contact at vancouverisawesome.com) so we can help raise the profile of your campaign and help your pet get the help they need!