We've partnered with Olio 2012 to bring you previews of the annual festival's music, comedy, and fashion rosters, about to descend on every awesome neighbourhood in Vancouver between September 19 to 23! Watch for daily previews here over the next few.

Holy crow-lio! The festival is finally here! Olio 2012 kicks off today with the official opening party at Celebrities nightclub, catapulting the city into a flurry of fun for the next five days. Here's another event from the comedy roster you'll want to check out.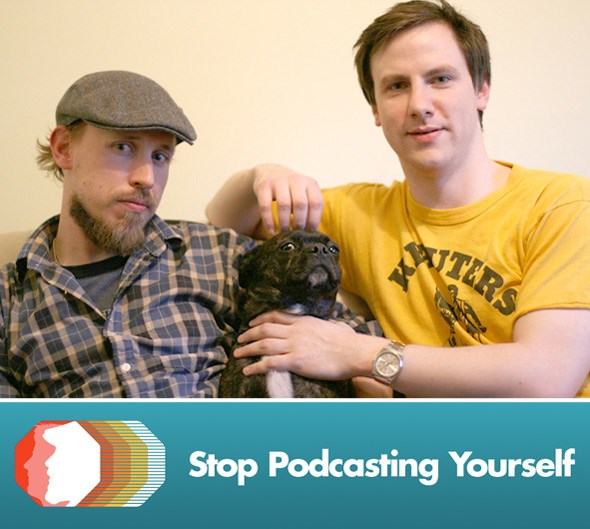 Stop Podcasting Yourself is "Canada's favourite Podcast," hosted by award-winning comedians Graham Clark and Dave Shumka. SPY is the only Canadian podcast that is a member of the MaximumFun Family of podcasts. The Onion AV Club called it "infectious," and it's topped podcast lists from the Georgia Straight and the Westender, to the Montreal Gazette.
Graham and Dave have been producing this weekly free-form comedy chat show since 2008. Hilarious guests have included the likes of Paul F. Thompkins, Brent Butt, Jon Dore, members of Picnic Face, and more. The special guest for this live taping at Olio Festival? None other than Vancouver's Dan Mangan!
Listen to their latest episode RIGHT HERE, with special guest Pat Kelly from This is That (who performs Thursday night at the Rio for Olio!).
This Friday at the Electric Owl! Show at 7:30 | Get there early!
Tickets $15 presale available at www.oliofestival.com | $18 at the door | Included with your festival wristband purchased online or in person at Redcat or Zulu.