Every week our friends at The Georgia Straight provide us with a preview of what you'll see on – and in – their paper that week. They are THE source for lifestyle and entertainment in our city and along with their robust online presence they've always released a print edition, distributed everywhere each Thursday.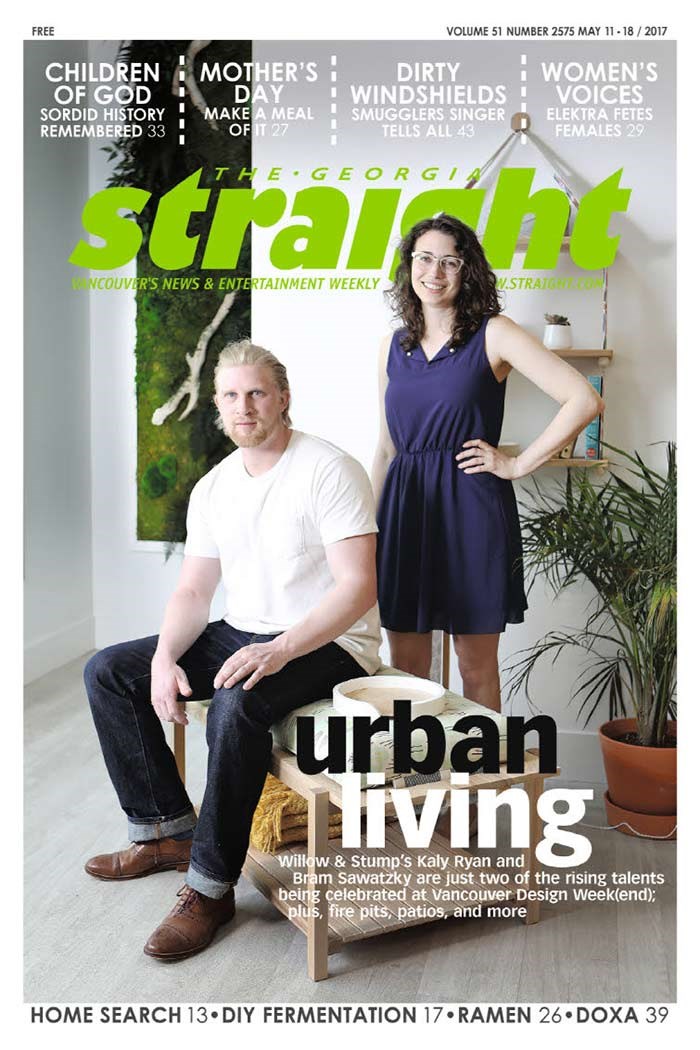 This week's cover is urban living: Willow & Stump's Kaly Ryan and Bram Sawatzky are just two of the rising talents being celebrated at Vancouver Design Week(end); plus, fire pits, patios, and more. Read the cover story, Local design duo Willow & Stump saves space in style HERE.
Read their full urban living guide HERE.
Here are some other stories highlighted on the cover:
– Make Mom's day with brunch or dinner out.
– With Shining Light, Elektra Women's Choir gives voice to female composers.
– Smugglers singer Grant Lawrence turned tour diaries into funny and poignant Dirty Windshields.
– Residential-school history sings in Corey Payette's new musical Children of God.
The new Georgia Straight is out now. Go get it!