2011 was a fantastic year for Paul Anthony's Talent Time, Vancouver's only televised monthly variety show. From Randy Quaid to a chihuahua riding a tortoise, Paul has had no shortage of great guests and segments on his show over the past 12 months so we've invited to share some of his top fan favourites from them. Enjoy!
12: "Our 2nd Annual Anti S.A.D. Beach Party featured a free spray tan tent and heavy metal violinist Paul Fenz! Have you ever heard classic Metallica played on a classical instrument with sneakers stomping an old piece of plywood as double bass? It was magic."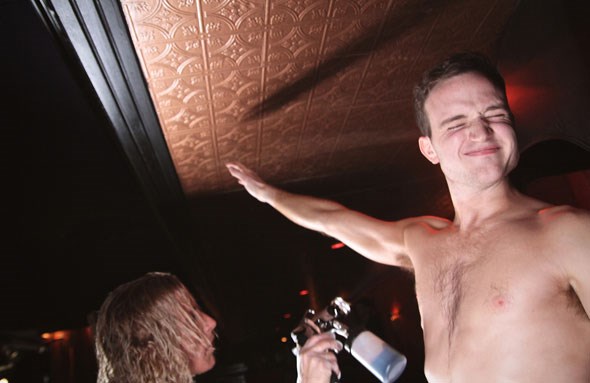 All photos: Evil Patrick Shannon
11: "Vancouver's 125th birthday bash featured First Nations fancy dancer Curtis Joe and former Romanian pop star Ligia Oancea with a rare live performance of her YouTube hit "Vancouver"! The whole crowd screamed the chorus."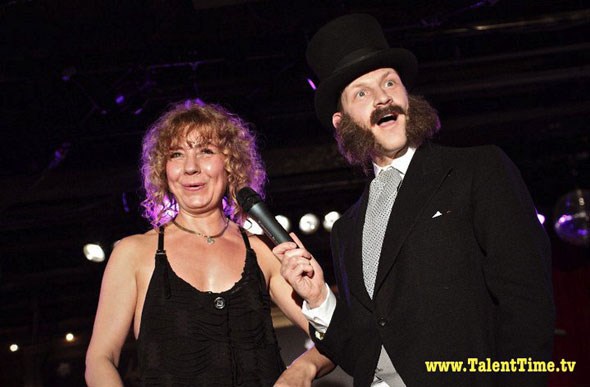 10: "Last year's Anniversary show featured a free photobooth and an hilariously epic duet of "Anything you can do, I can do better" that pitted 42 year old "Teen Pop" singer I,Kandee against 11 year old dynamo Nhemy Cepeeda."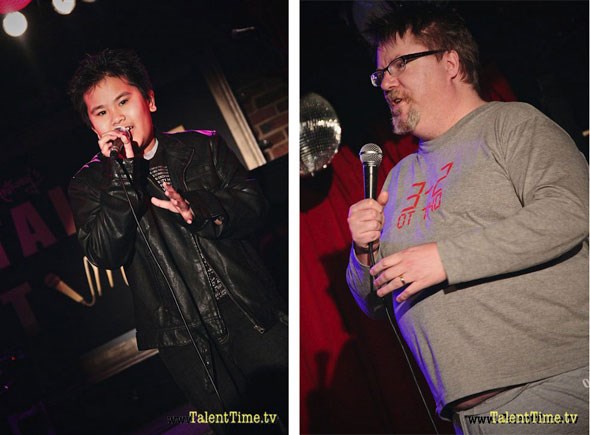 9: "May's TV Party tribute included live Japanese translation and Vancouver's most famous refugee, Randy Quaid. Randy and his wife Evi joined us for an in-depth interview about Chevy Chase followed by the world premiere rock'n roll performance of Randy Quaid and the Thundercocks!"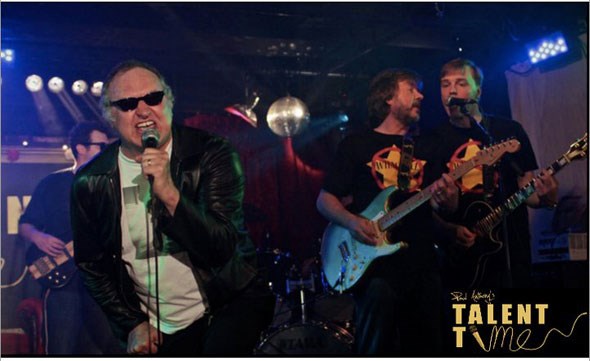 8: "The Dare Day episode saw the premiere of I,Kandee's reality show which consisted of him sitting on his couch eating nachos while a hockey game could be heard in the background. He said he wanted to make the most realistic reality show on earth. I guess in that way, he succeeded."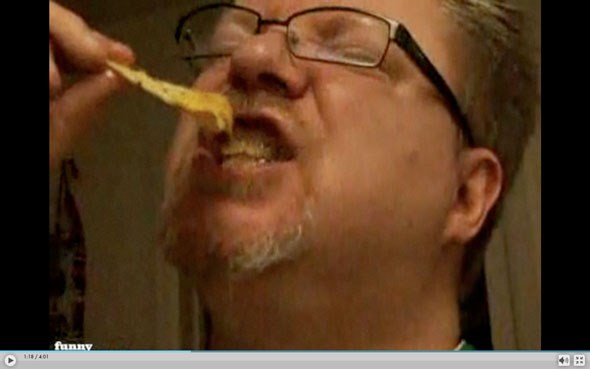 7: "Angel Lumayah stayed up past her bedtime on her 4th birthday to sing the strangest rendition of MacArthur Park I have ever heard. What a weird and wonderful song choice for for this adorable toddler."
http://www.youtube.com/watch?v=xkGbE7vsU-4
6: "I actually peeled a banana with my toes and then dropped it in my mouth!"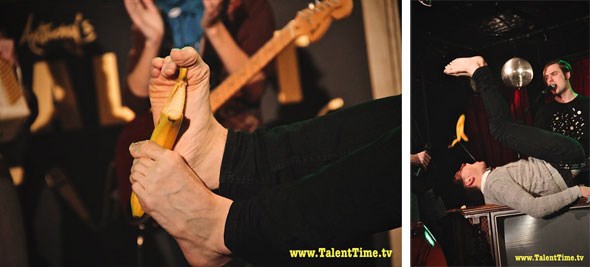 5: "On our Wayne's World tribute show, comedian Graham Clark performed a live beard painting inspired by suggestions from the audience, then we closed the show with Paul Smith's Alice Cooper Experience!"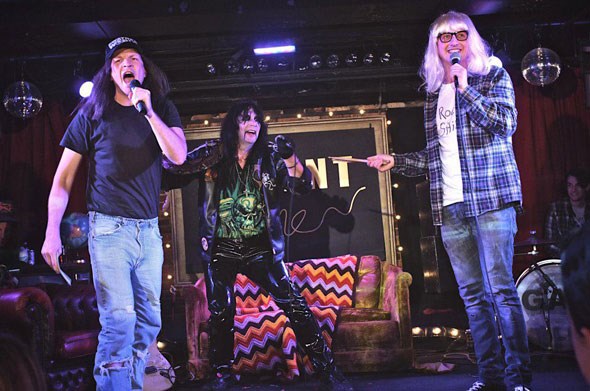 4: "Georgia Straight comedy writer Guy MacPherson challenged 13 year old US Open Table Tennis champion Natasha Carr Harris and lost 12/0."
3: "For our Halloween holdover show, local band The Vampire Bats were joined by guest vocalist, California punk legend Ron Reyes from Black Flag!"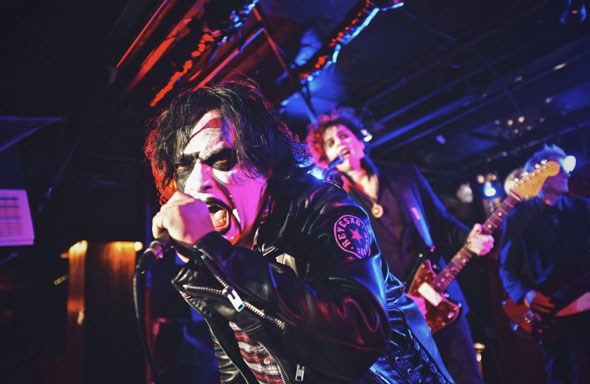 2: "On our Christmas show, we diversified with a Kwanzaa celebration from African dancer Jacky Essombe and friends. Then closed the show with the spitting image tribute of Bill Pantazis' Gotta Be George Michael singing "Last Christmas" with our house band."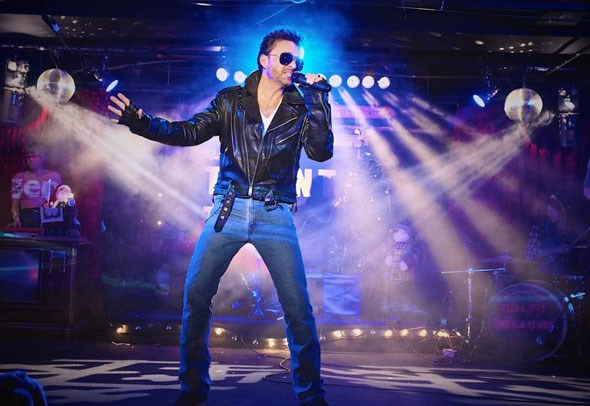 1: "On our cutest show on earth, we welcomed animal lover & author Gary Oliver from Cinema Zoo! We talked to him about starting the first animal talent agency in Canada (those were his mother-f#cking-snakes in Snakes on a Plane!). Then a flying squirrel soared across the stage! Then a chihuahua rode on the back of a tortoise. It was phenomenal."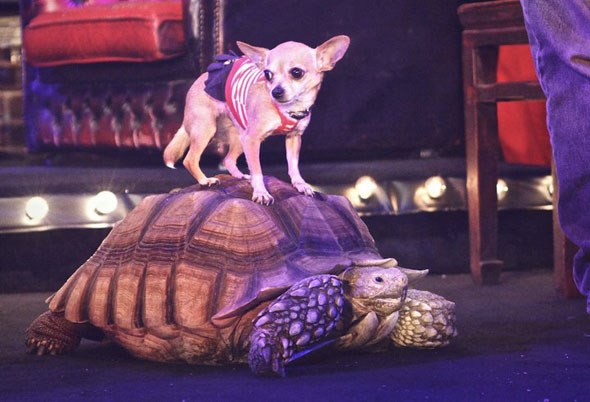 TALENT TIME LIVE SHOW!: 1st Wednesday of every month @ the Biltmore Cabaret
SHAW TV: Mondays 1am / Tuesdays 5am / Fridays 4am & 10:30pm / Saturdays 1:30am.
NOVUS TV: Daily at 11pm & 1:30 am