Vancouver's only televised comedy/variety show once again delivered the goods at the Rio Theatre. What can I say about this monthly smorgasbord of awesome that hasn't been said before? Just go see it live! Here are some pictures of last weeks show courtesy of Lindsay's Diet.
Paul Anthony taunts the crowd with a chance to win $100.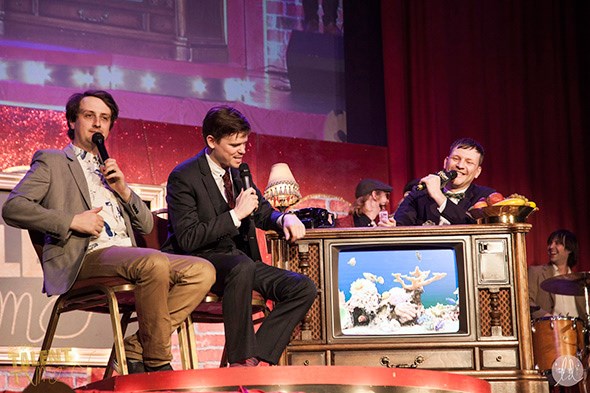 Comedian Ivan Decker delivers a killer set then joins Paul and co-host Ryan Beil to discuss being named one of Vancouver's most eligible bachelors and stealing leaf bugs from Science World.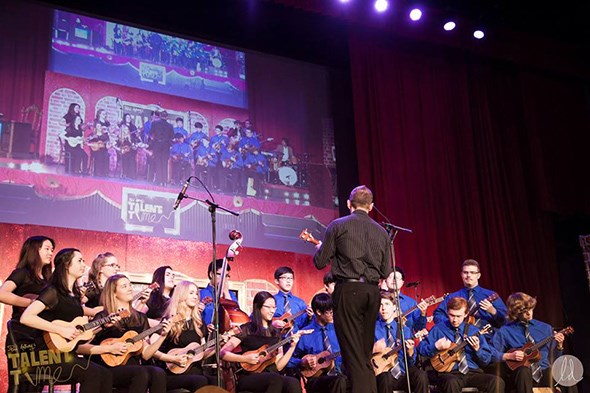 The Langley Ukulele Ensemble, led by Paul Luongo, plays a very entertaining and versatile set.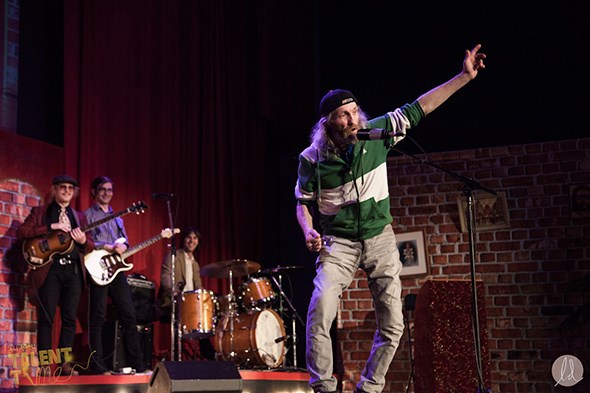 Local busking legend Spoons jokes about stealing his grandma's false teeth for crack.  He's now celebrating 10 years clean and has sent 46 street kids home to their families on his own dime. He then performs one of his signature musical mash ups. Word!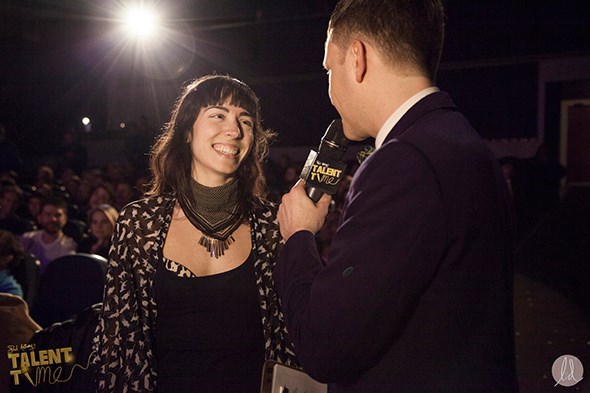 Paul tries once again to give away $100 cash to a lucky audience member. So close...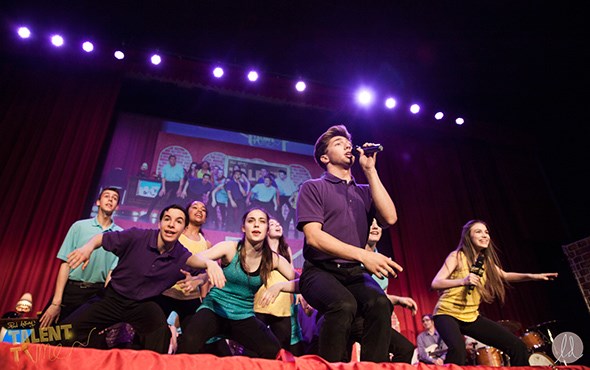 Perry Ehrlich's ShowStoppers performs with an alarming amount of innocence and youthful enthusiasm.  It's hard to remain cynical when these kids are having so much fun.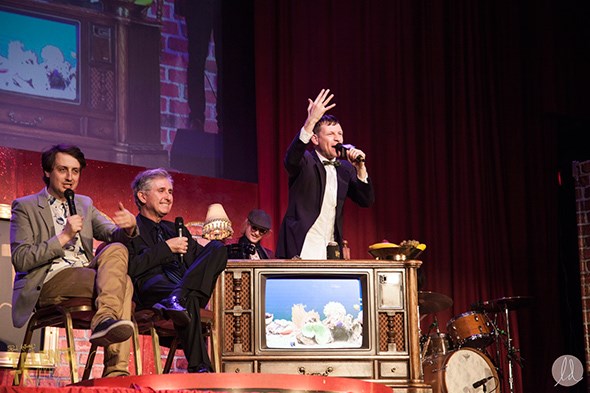 In the interview segment, we watch Ryan discover that Perry actually directed him when he was very young in a production of Beauty & the Beast. Ryan was the Beast.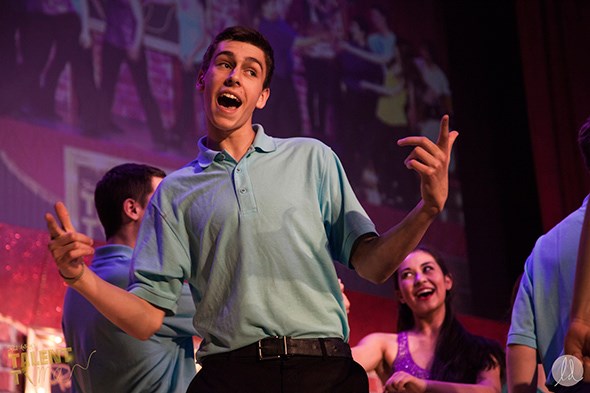 PAUL: You are a business lawyer, why are you doing this?  It doesn't make you any money. PERRY: I do it because it makes me feel good!
Don't miss Talent Time's last two shows of the season, May 7th & June 4th, at the Rio Theatre. Avoid disappointment and lock these dates in your calendar now!