It's a paw-ty at Davie Streets own
The Capital
on April 26th.
Raise the Woof
is the doggone event of the year. Sponsored by The Capital and 
Flirting
with Fido
, the event will be raising money for the underdog in need. Flirting with Fido is a non-profit which rescues some of the cutest canines we've ever seen. You can do your part to donate to the training and vet bills required for re-homing these pooches
with
a drink in your hand. The Warehouse Group will be donating portions of their drink feature profits from the evening to the cause.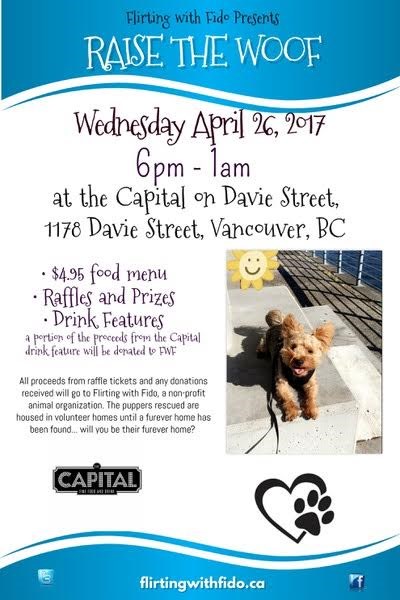 The event will have a charitable raffle and music by Comedian Colin Lamb and acoustic artist JD Hallow.
The best part, you ask? The rotating roster of adoptable pups on the TV screens.
Take a sneak-peak below..
Leroy Brown
Leroy Brown lived a hard life outside, he was rescued by Flirting with Fido from the cold cement floor of a high-kill shelter. He's now happily discovering what cozy dog beds and treats are with his foster family. Leroy has cataracts in both eyes but that doesn't stop him from sniffing his way throughout the house. The vet has high-hopes that he'll regain his vision with supplements.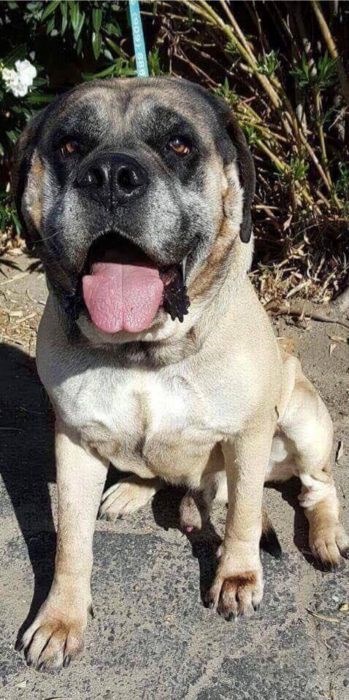 He's great with dogs of all sizes and people of all ages. Leroy's guilty pleasures are dog beds that are a size too small and rolling around outside. Ideally, Leroy would like a loving, stress-free home with few-to-no stairs to live out his golden years.
Eli
Eli bounced around in the foster system, however this young buck is surprisingly well behaved. Eli has some tricks up his sleeve, including sitting, shaking and dancing on his hind legs. He's the life of the party until a nice lap comes along, then it's lights out for this hound dog. The juries still out on tiny humans but older kids and other dogs are fine by Eli's standards.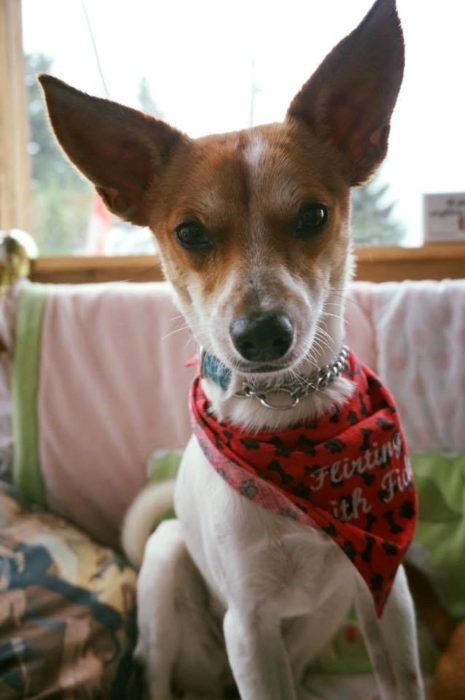 Eli deserves a forever home with a loving, committed family.
Rosie
Purse pups look out, there's a new girl in town! Rosie the 8lb Chihuahua looks fresh peeking out of a handbag. She's a shy, 3 year old who loves to cuddle. Her confidence took a hit when she was abandoned but she's slowly regaining her trust. Rosie comes around quickly to humans and dogs alike.
This tiny girl doesn't need a lot of space, just a forever family to love unconditionally.
Come down, have a cocktail and support your local rescues!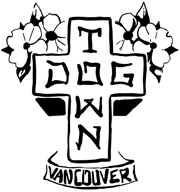 It's a new dog once a week! 
Click here
 to find out how to get your dog posted if you haven't sent in your photos yet!