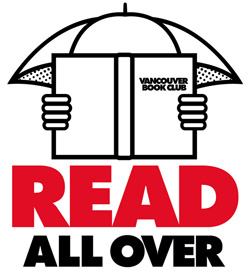 Read All Over celebrates the bookworm in all of us, showcasing readers in Vancouver and the books they love most.
Anakana Schofield is a writer of fiction, essays, and literary criticism. She contributes to the London Review of Books, The Recorder: The Journal of the American Irish Historical Society, the Globe & Mail, and the Vancouver Sun. Her first novel, Malarky, was published this past spring by Biblioasis, and is the Vancouver Book Club's Summer Selection.
What are you currently reading? Your thoughts on it?
I have just finished reading Zadie Smith's new novel NW but to hear my thoughts on it you'll have to wait for my review. I've been reading Robert Walser's novel The Assistant. In tandem with Walser I also read Helen Oyeyemi's Mr Fox -- it was as though the two books were singing to each other.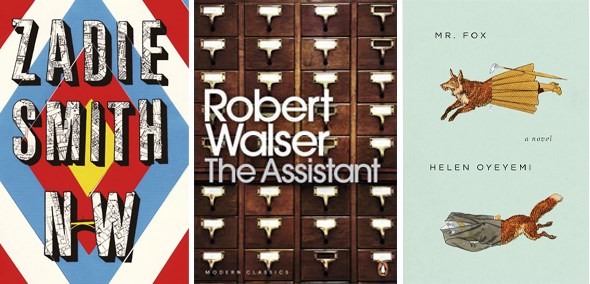 How do you like your books served up best - audio books, graphic novels, used paperbacks, library loaner, e-reader...?
I read ebooks and books. I also enjoy audio books as I like being read to.
Where is your favourite place to crack open a book in Vancouver?
My couch, the left hand corner with two pillows, a hot water bottle or an icepack depending, my teapot with granny's cups in tow.
The one book you always recommend is...
Taxi! by Helen Potrebenko or Skating to Antarctica by Jenny Diski.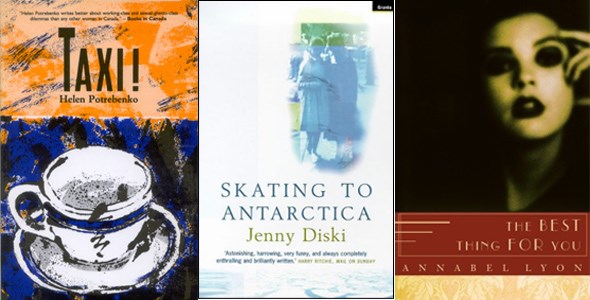 Favourite Vancouver/Lower Mainland writer?
Oh, but there are so many and it depends on the era.
Do you have a favourite story set in Vancouver?
Taxi! by Helen Potrebenko, Caroline Adderson's Vancouver novels are also under read.  Annabel Lyon's earlier work is strongly situated in Vancouver and I really love Michael Turner's works Kingsway and Company Town. DM Fraser's work ditto.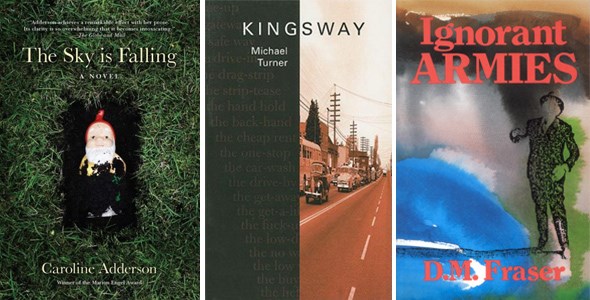 What magazines/journals can you not live without?
The New York Review of Books and the London Review of Books. I've been known to get excited around woodwork magazines. I grew up with magazines like Ireland's Own and The Readers Digest (was thrilled when they recently reviewed Malarky!) I also enjoy some of the newspapers from Co. Mayo where my mother lives.
What writer would you love to see read their work?
I would love to see/hear Tom Raworth read his work again, as he's incredible. I wish we could bottle him and I'd take two drops twice a day.
What is the most cherished item in your library?
Some very old Katherine Mansfield collections and my modern library palm-sized numbers and some Grove Press Beckett titles.
What book or story impressed you as a child?  Were you obsessed with any particular ones?
One book that made a strong impression on me as a teenager was Rogue Male by Geoffrey Household. I bought it for my son and so far he's taken a dim view.
What book makes you feel like a kid again?
I am middle-aged, absolutely nothing makes me feel like a kid.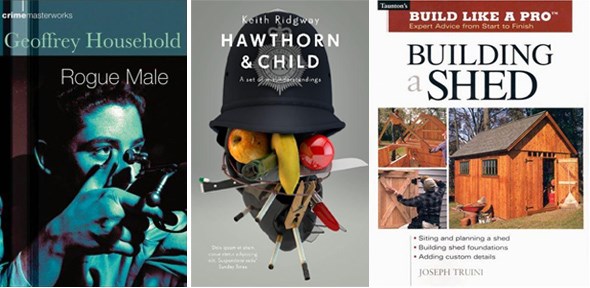 What's next on your reading list?
I want to read more Robert Walser, reread some Georges Perec, also need to catch up on recent Canadian fiction and poetry by numerous women writers. Keith Ridgway's Hawthorn & Child is a book I long to read. I need to read more books on how to build a shed, lest I ever make it out of the second floor 600 square feet here.
Your life story is published tomorrow. What's the title?
Hillypillymilly.
_ _ _ _ _ _ _ _