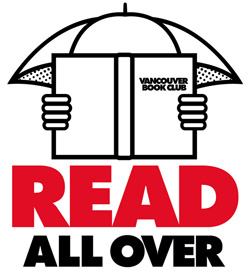 Read All Over celebrates the bookworm in all of us, showcasing readers in Vancouver and the books they love most.
I'm obsessed with music, technology and developing creative projects. I book non-film events for The Rio Theatre, produce "live performance experiences" as Infinite Yes, and perform instrumental improvised music under the name persono. I'm also the brains behind One Night Stand, an annual New Year's Eve show featuring local musicians performing as one big cover band. I hate to admit it but the majority of my reading is done on a computer these days, usually involving the aforementioned obsessions.
- Josh
What book makes you feel like a kid again?
The SCARY STORIES series by Alvin Schwartz. I remember sneaking into the library at my elementary school during recess and reading the short stories and being freaked out by the black-and-white drawings. I found one of the books at a used shop a few years ago; it's still terrifying!
What books have changed your life?
This was the hardest question. I'm more into reading plays and poetry than anything else, so I'd say Death of a Salesman by Arthur Miller and No Exit by Jean-Paul Sartre are two plays that really rocked my world in high school, and I still think of them often. Nine Stories by JD Salinger is probably the only prose book I've re-read more than twice.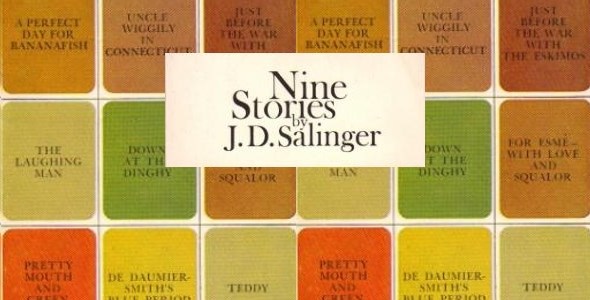 The one book you always recommend is...
Adult Head, the first collection of poetry by one of my idols, Jeff Tweedy. He's the singer and main songwriter in Wilco, and while a lot of the poems in Adult Head incorporate his lyrics, the book stands on its own as really incredible writing.
How do you like your books served up best - audio books, graphic novels, used paperbacks, library loaner, e-reader…
Used paperbacks, for sure. I spend so much time using digital devices that it's nice to hold something tangible, and in the form its author intended.
Your life story is published tomorrow. What's the title?
Thank You All For Nothing At All
Librarian vs. English Professor - who is sexier?
I dated a librarian once and she was very sexy. I had crushes on a few of my English professors at UBC. I vote for female book-lovers of all professions… as long as they love music, too!
Where is your favorite place to crack open a good book in Vancouver?
As lame as it sounds, my couch. I have a hard time reading in public – I get too distracted by people and sounds – so the comfort of my tiny bachelor apartment is just fine.