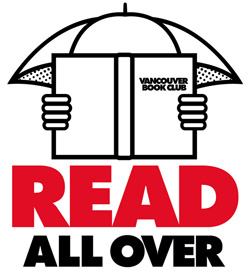 Read All Over celebrates the bookworm in all of us, showcasing readers in Vancouver and the books they love most.
Kent Farago is a recent transplant to Vancouver from Regina, Saskatchewan. He is currently putting his English degree to good use by serving food and booze at a restaurant Downtown.
What book makes you feel like a kid again?
Louise Fitzhugh's Harriet the Spy. Hands down. It seems like I read this book once a year.  The book is fantastic because it doesn't baby-talk the reader, which is probably one of the reasons I still read it today. It's kind of like a Pixar movie in the way that it is obviously designed for children, but there are layers to it that only adults will understand and appreciate.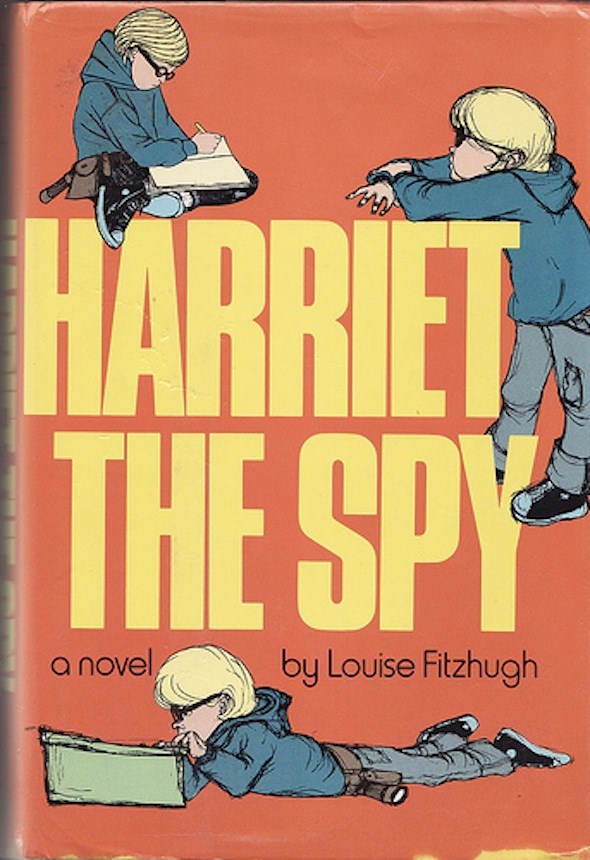 What books have changed your life?
Can I use a cook book as my answer? About six or seven years ago my mom brought home Jamie Oliver's "Jamie's Dinners" thinking that she'd probably take a couple of good recipes from it and that would be that. Little did she know that it would completely change the way I saw the kitchen. Prior to the reading the book I would typically make one or two dinners a week, but after getting my hands on it I was in the kitchen nightly. The book really inspired me, while challenging me at the same time.  Oliver was using ingredients that I'd never even heard of before. I had to track down spices and vegetables that weren't available at the chain grocery stores. I went to specialty stores, visited the Asian markets and scoured the internet all in the attempt to make the perfect meal.
It is because of this book that I fell in love with cooking; it has become something I do to relax. Nothing beats eating a meal that you've made from scratch. I rarely eat things that are straight out of a can anymore…except for cold Chef Boyardee Beefaroni.
The one book you always recommend is...
I know that I should probably answer this question with some novel that's sole purpose is to change people's lives, but I won't. I always recommend Chuck Klosterman's Sex, Drugs and Cocoa Puffs. It's a book that everyone can enjoy. SD&CP is a collection of essays ranging from how the first season of The Real World both created and ruined the concept of reality television, down to a discussion on Saved By The Bell and how it really is the perfect mirror for high school life.
I've suggested it to people who only read books that were required reading for university classes, and I've recommended it to Executive Directors of Crown Corporations. I have yet to hear one person say they didn't enjoy it. Sex, Drugs and Cocoa Puffs really is one of those books that everyone can get some enjoyment out of.
How do you like your books served up best - audio books, graphic novels, used paperbacks, library loaner, e-reader…
I find I buy most of my books from book sales. The University of Regina's bookstore would always have these absolutely epic sales once or twice a year and I would stock up on all kinds of readables for fractions of what they'd cost at retail. However, my favourite purchase ever came from a tiny hole of a used bookstore on an extremely cramped street in Seoul. I was in need of some new reading material and my eye caught the spine of a paperback that collected Ivan Turgenev's short stories, First Love and The Diary of a Superfluous Man. First Love is really the one that stuck out for me and the book accompanied me as I travelled across Korea and throughout Japan. What's extra cool is that the book is written in both Hangul and English (right side English, left side Hangul), which really throws my friends for a loop when they take the book off my shelf.
Librarian vs. English Professor - who is sexier?
That's a tough one. Librarians have that whole uptight-personality-wrapped-in-a-grey-pencil-skirt-and-blouse-accented-by-horn-rimmed-glasses myth going for them, but I know a couple of sexy English Profs. Well, one to be specific. Not only was this professor a straight up, absolute mega-babe, she was also brilliant. Coupled with the fact that she quoted awesome bands and The Simpsons, and I had a perfect reason to never miss a class.
Your life story is published tomorrow. What's the title?
*Blushing* "I'm Sorry" *Blushing*: The Kent Farago Story
Where is your favorite place to crack open a good book in Vancouver?
When I was visiting Vancouver in August (the trip that led to my move out here), I purchased a copy of Jules Verne's A Journey to the Centre of the Earth, which I read on the steps of the Vancouver Art Gallery and I thought that was a really great spot. Personally, though, I still think nothing compares to snuggling up under the blankets of your bed and spending some quality time reading.