Archie and the gang might be leaving the airwaves after Season 7 ends in 2023, but the Metro Vancouver backdrop that plays Riverdale ain't goin' nowhere. Take yourself on a little tour around town to these recognizable Riverdale spots and gear up for the show's last (and hopefully most ridiculous) season.
Riverdale High
Officially opened in 1925, Lord Byng Secondary serves as the slightly foreboding exterior for Riverdale High. Most of the interior shots of the school are filmed not far away at Point Grey Secondary (5350 East Blvd).
Address: 3939 W 16th Ave., Vancouver
Archie Andrews' house
That rascal Archie lives just a few blocks off The Drive. His yellow house with five bedrooms and four bathrooms was recently valued at nearly two and a half million dollars. That's a lot of house for just Arch and father Fred.
Address: 2037 E 3rd Ave., Vancouver
The Lodge's lodgings
Veronica's lavish and lair-like apartment named The Pembrooke is actually downtown's The Permanent. This heritage building was built over a century ago as the BC Permanent & Loan Company and now serves as a wedding and event venue. You could get hitched under the Lodge family's very own beautiful stained-glass atrium.
Address: 330 W Pender St., Vancouver
Pop's Chock'lit Shoppe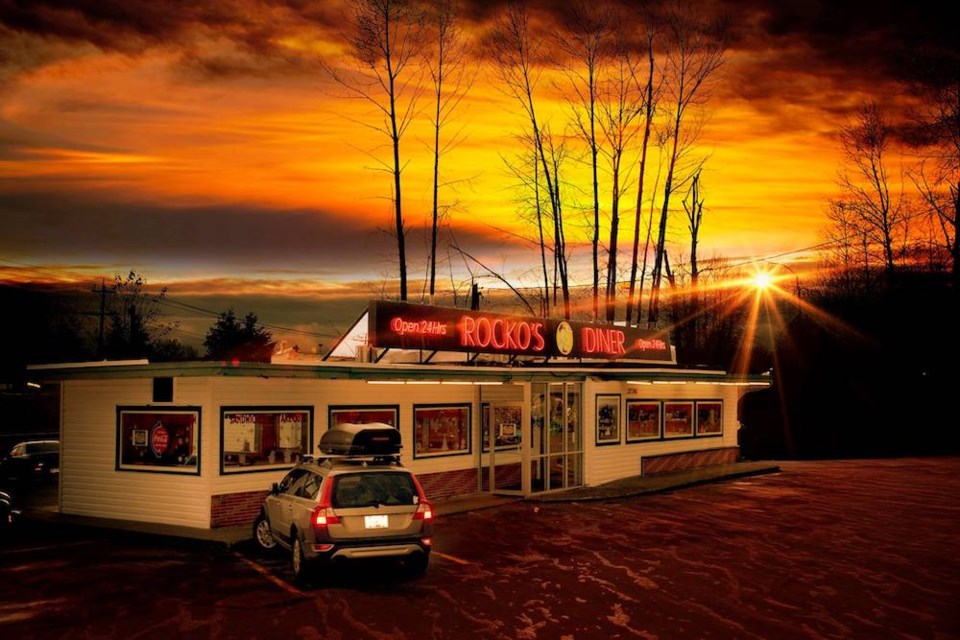 OK, so this isn't technically in Vancouver but it's not Riverdale without the iconic Pop's! You'll have to make the trip out to Mission to one of B.C.'s last free-standing diners, Rocko's. This retro spot served as the interior for the Riverdale pilot and dishes up diner classics, including Archie inspired items. Open 24-hours, Rocko's would surely satiate Jughead's insistent appetite.
Address: 32786 Lougheed Highway, Mission
Betty Cooper's home
The quintessential girl-next-door doesn't live very much next door. Located in New Westminster, Betty's house is a bit of a commute from her high school and her friend's digs. We know it's just a show, but why does Betty have to live in the 'burbs?
Address: 111 Queens Ave., New Westminster
Football field
The Riverdale Bulldogs appear to practice and play at Surrey's Bear Creek Park. The team and accompanying cheerleaders were spotted at the field filming early last year.
Address: 13750 88 Ave., Surrey