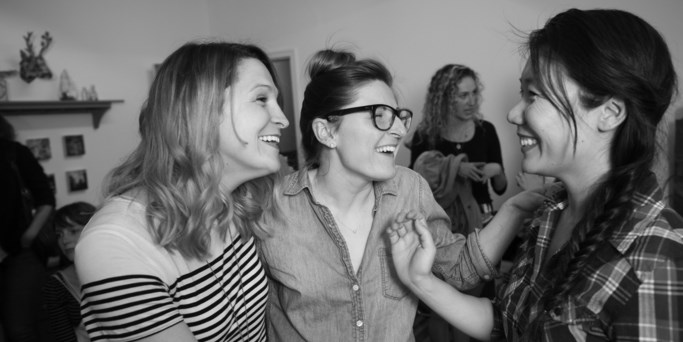 THRIVE was founded by artist Jamie Smith who also founded ROVE! At the next ROVE art walk in Mt Pleasant happening on September 30th THRIVE studio will feature the work of the following THRIVE Mastermind members.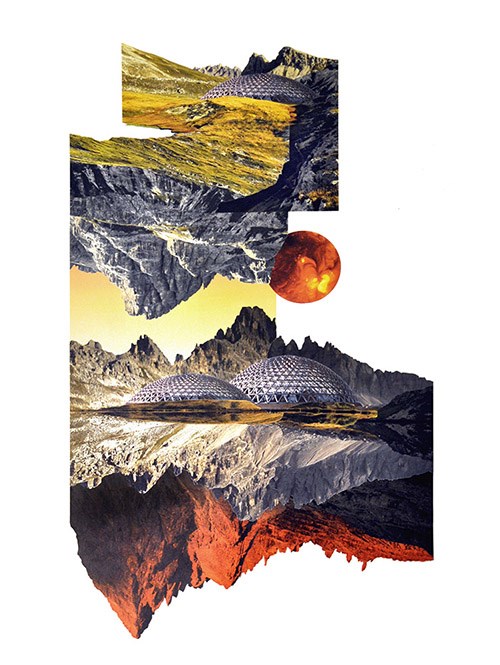 Aimée is creating a new custom collage piece that builds on her current body of work employing vintage printed matter to create mythical shelters and fantastical landscapes.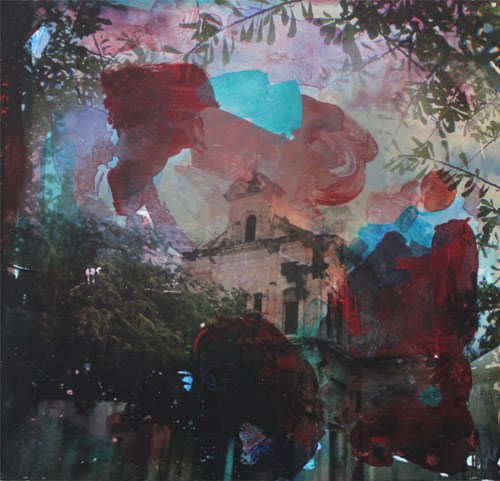 Focusing on the sediment of memories and experiences Jamie's mixed media pieces offer the viewer an opportunity to conduct their own narrative.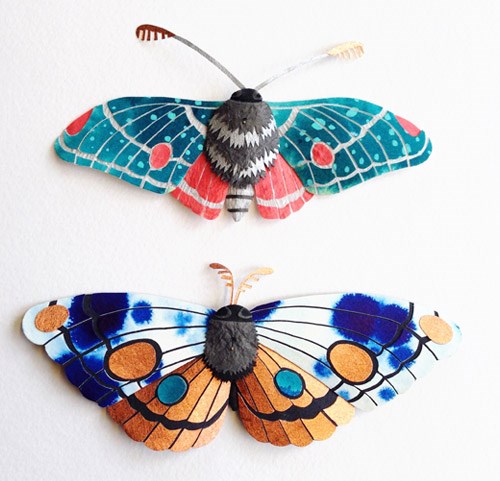 Tara creates poetry with paper! She is an artist and illustrator who uses paper to create work that is delicate, detailed and whimsical.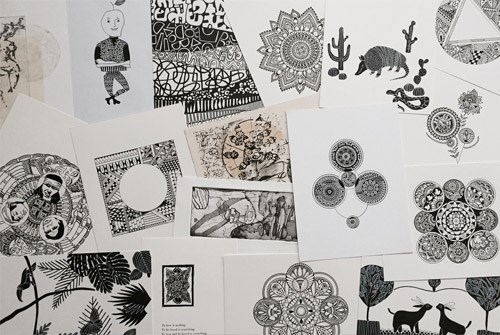 Sandeep specializes in pattern-work based primarily upon symmetry, geometry, and South Asian motifs. She believes in hard work and solid craftswomanship, and strives to maintain a practice that is both authentic and beautiful.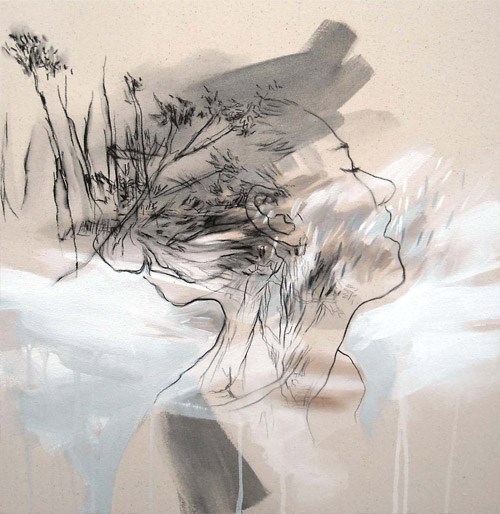 Through her new artwork for ROVE Jennifer will continue to explore concepts of the body and nature but it will have more edge and abstraction than previous pieces.
"Vancouver Mystique" is a series of images by Linda that interpret a facet of the Vancouver experience into a visual artifact. This piece "Cabaret" is a reference to a legendary long gone musical venue, and the experience of night life in non-gentrified Chinatown. Mysterious smokey dive bars, decadence, and hissing neon signs in the rain.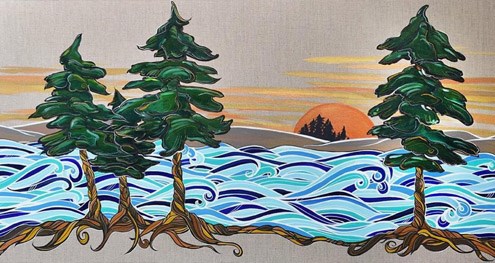 Bold interpretations of west coast nature! April captures nature's beauty in a way a camera cannot.
---
---
Stay connected to ROVE by finding us on Instagram, Facebook and Twitter.
ROVE with us on Friday, September 30th from 6pm to 10pm and then party with us at the ROVE after party at the The Projection Room starting at 10pm until late! RSVP here