Every week our friends at The Georgia Straight provide us with a preview of what you'll see on – and in – their paper that week. They are THE source for lifestyle and entertainment in our city and along with their robust online presence they've always released a print edition, distributed everywhere each Thursday.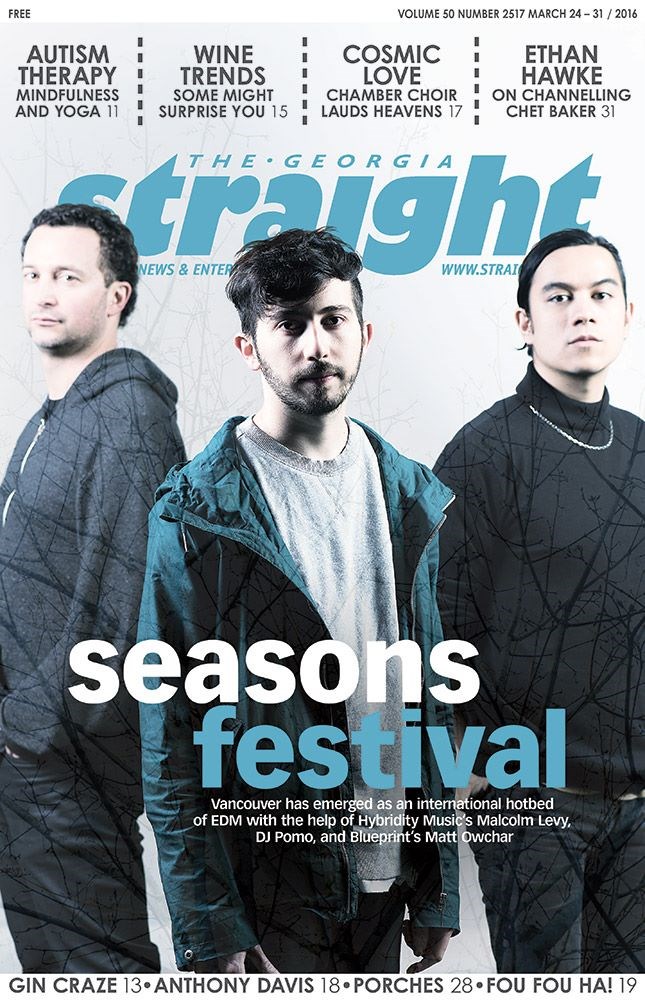 On the cover this week is the Seasons Festival. Vancouver has emerged as an international hotbed of EDM with the help of Hybridity Music's Malcolm Levy, DJ Promo, and Blueprint's Matt Owchar.
Here are some links to stories highlighted on the cover:
Vancouver's Seasons Electronic Music Festival comes up from the underground by Michael Mann
Local counsellor uses mindfulness, therapeutic yoga to help autistic children and their parents by Amanda Siebert
ProWein buzzes with the latest trends in the world of wine by Kurtis Kolt
Vancouver Chamber Choir conjures a universe of voices by Alexander Varty
Ethan Hawke captures a plaintive Chet Baker in Born to Be Blue by Ken Eisner
The new issue of the Straight is out today, so be sure to grab a copy!