Every week our friends at The Georgia Straight provide us with a preview of what you'll see on – and in – their paper that week. They are THE source for lifestyle and entertainment in our city and along with their robust online presence they've always released a print edition, distributed everywhere each Thursday.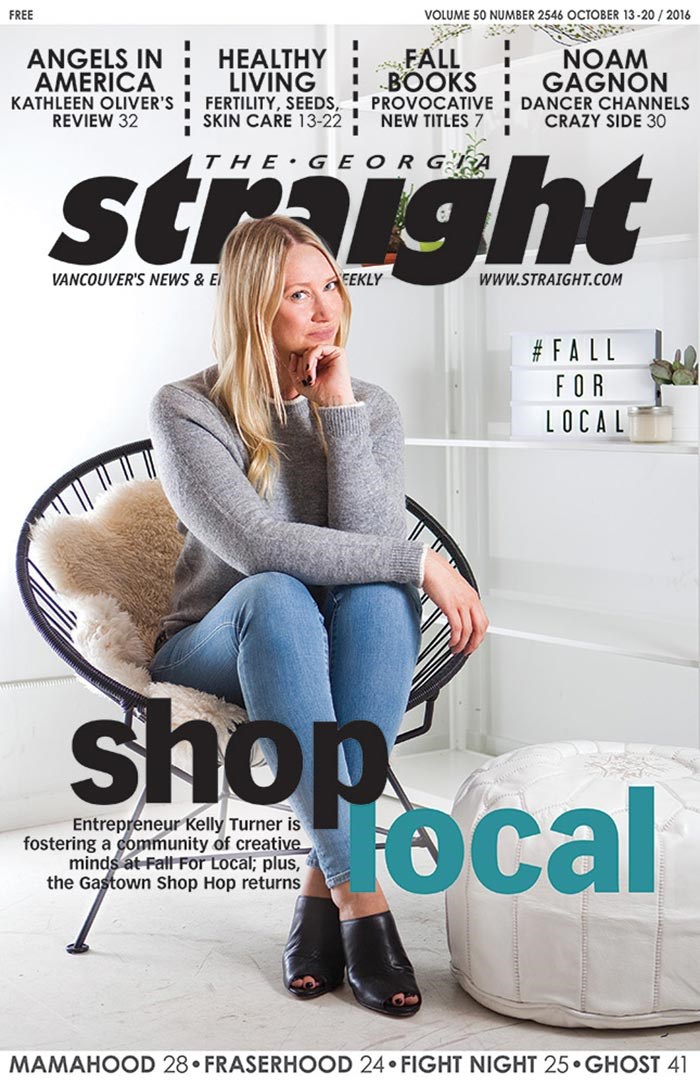 The cover this week is Shop Local! Entrepreneur Kelly Turner is fostering a community of creative minds at Fall for Local; plus, the Gastown Shop Hop returns. Read the cover story, HERE.
Here are some links to stories highlighted on the cover:
– Studio 58 finds delicious new theatricality in Angels in America—Part One: Millennium Approaches by Kathleen Oliver.
– Finlandia facial skin scanning system enables clients to measure their progress by Charlie Smith.
– Ashley Little returns to the violent '90s with Niagara Motel by David Chau.
– Noam Gagnon rides shifting identities in This Crazy Show by Janet Smith.
New issues of the Straight come out every Thursday, Make sure to grab one!