Purple haze all in my eyes, don't know if it's day or night, you got me blowin', blowin' my mind. Is it tomorrow, or just the end of time? - Jimi Hendrix
Spectres of Desire, Installation View
Once something is seen, it cannot be un-seen. Spectres of Desire is Karen Zalamea's exhibition of photographic work at Franc Gallery. The show's title implies that all is not what it seems. And indeed, it isn't. Zalamea invites visitors to "reconsider what photography can be, the forms that it can take, and the different ways that photographs and meaning can be made."
Visitors embark on an entropic voyage in this space as they explore the chimeric qualities of light and materiality. Zalamea's glimmering visions stretch beyond the realm of photography. The works quickly become desiring vortices, activating mind, memory, and multiple states of being/sensing.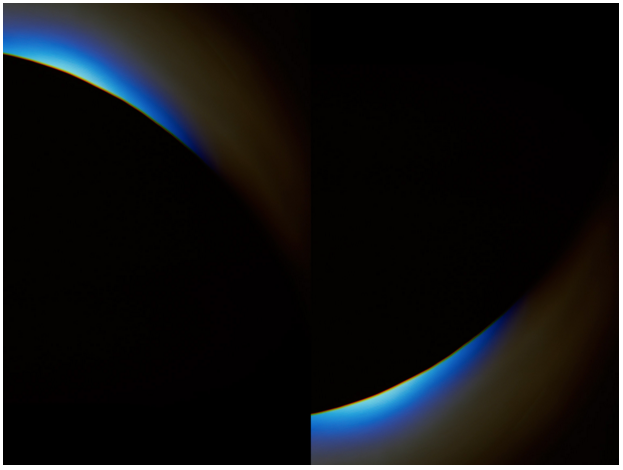 Light and Variation 3, 2015
When a concept is learned, it is absorbed into a knowledge database, retrievable at will. Once a skill is memorized, it becomes reflex - thought activation no longer required. Zalamea's work permeates, like a purple haze, between these before and after states. Images unravel before you at an unpredictable pace. Her work swings, swells, hums, falls and shakes. How each piece is explored changes dramatically each time it is re-visited. There is great tension between fixed variables and speculation within this body of work.
Perhaps Zalamea should be thought of as a composer or choreographer, as opposed to photographer. Though the work is focussed in the visual realm, she has created a set of scores that resonate and vibrate. The work awakens within the viewer haptic and sonic impulses; rhythm and movement within. The moiré shimmer of one Light Variation contrasts with the digital flicker of another. The ethereal lightness of being in yet another Light Variation contrasts against the solid presence of geometric volume and weight within a neighbouring work. Anomalies and hyper-precision collide causing disruptive portals, whilst repetition soothes, swirls and softens.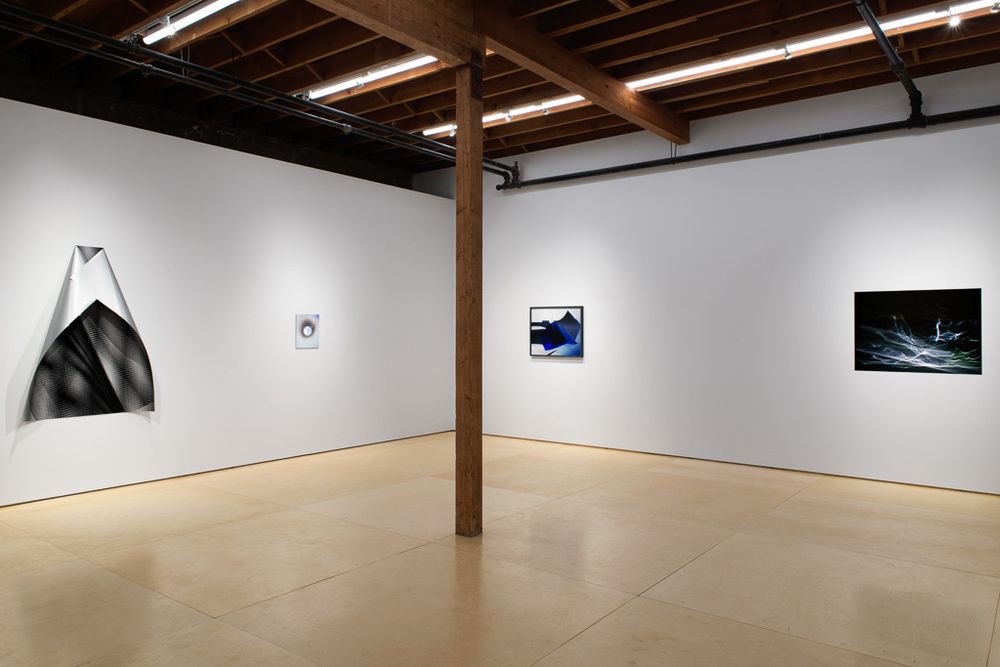 Spectres of Desire, Installation View
It is difficult to describe what you are looking at, when viewing Zalamea's photographic work. When prompted to divulge the technique behind her compositions, the artist remains general in her description about her analogue process. The impulse is justified. Explaining in detail the underlying processes involved does the complexity of the work no justice.
The strength of this body of work is its liminality. Forget understanding the technique, tools and materials. The ah-ha moment here is correlative to the potentiality within each composition. Embrace abstract thought; let the mind wander.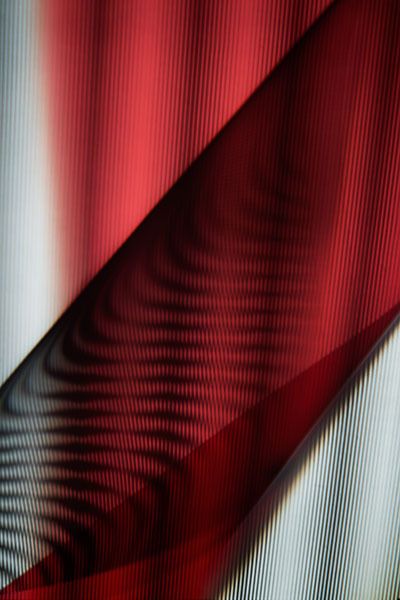 Light and Variation 5, 2015
And brace yourselves … this could be that time. That time when you live a visceral experience that resonates within the core of your being. Your senses will shift into high alert and your mental processing will explode outwards to the realm of meta-understanding. THIS could be THAT moment.
Spectres of Desire is on exhibition at Franc Gallery until April 9th. Franc Gallery is open Tuesday – Saturday, noon to 6:00pm. This exhibition is also part of Capture Photography Festival.
More information on Karen's Art Practice: http://www.karenzalamea.com/
More information on Franc Gallery: http://www.francgallery.com/
More information on Capture Photography Festival: https://capturephotofest.com/
Franc Gallery
1654 Franklin Street, Vancouver, BC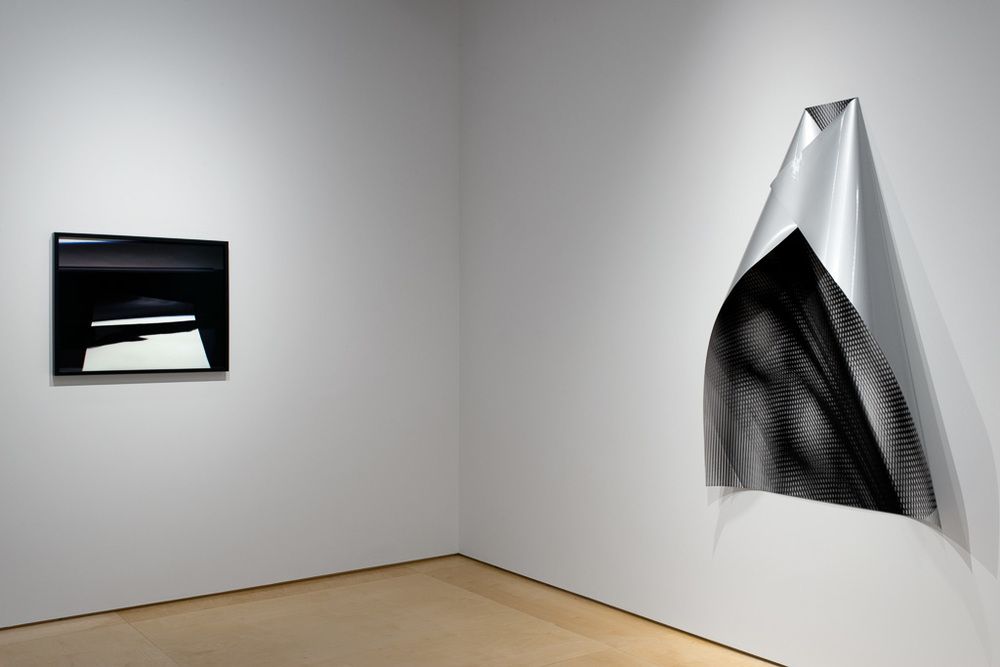 Spectres of Desire, Installation View