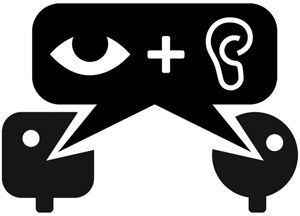 SCENE AND HEARD showcases the independent music scene here in Vancouver. With over 28,000+ artists, boasting more than 140,000+ tracks, the CBC Music/CBC Radio 3 web site is the absolute ultimate authority, and the home, of independent music in Canada.
With that massive library along with tools for members (free to join!), we're taking advantage of what they've set up by bringing you a fresh batch of music every week featuring local groups who have tracks (entire albums, even!) on the R3 site.
One of our favourites over here at Vancouver Is Awesome, Grant Lawrence, has written another book, this time about hockey, entitled: The Lonely End Of The Rink: Confessions of a Reluctant Goalie. Grant's having his Vancouver book launch this Thursday at the BC Sports Hall Of Fame with musical guest Bodhi Jones.
To celebrate we decided to start a playlist of songs by Vancouver artists either about hockey, or with hockey references within the songs. Adding to the task that the songs had to be on the artists CBC Music page we came up with ten so far...so we're enlisting your help. Let us know by tweeting at @VIAindie or writing us on the VIAindie facebook page if you have any more suggestions.
Click the images below to hear the songs, and we'll see you at the BC Sports Hall Of Fame later this week!