Every week our friends at The Georgia Straight provide us with a preview of what you'll see on – and in – their paper that week. They are THE source for lifestyle and entertainment in our city and along with their robust online presence they've always released a print edition, distributed everywhere each Thursday.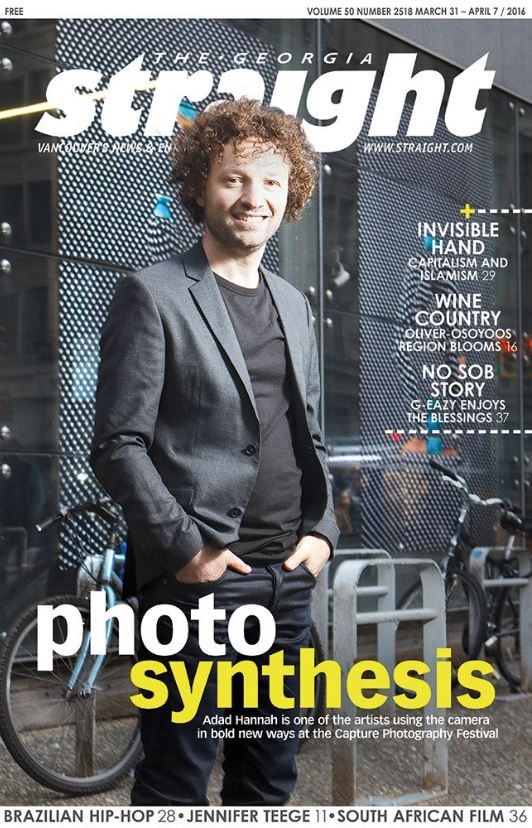 On the cover this week is the Capture Photography Festival. Photo synthesis: Adad Hannah is one of the artists using the camera in bold new ways at the Capture Photography Festival.
Here are some links to stories highlighted on the cover:
Capture Photography Festival turns a lens on public art by Amanda Siebert
Pi Theatre takes on funding and fundamentalism with The Invisible Hand by Andrea Warner
For G-Eazy the passion is paying off by Gregory Adams
The physical copy of the Straight comes out every Thursday. Pick up the new issue!