The Enlightened Nerd is a column designed to enlighten the inner nerd in all of us through local whimsical and intellectual events, people, and places. Know a nerdy person, event, place, or thing in Vancouver? Send it in here or tweet it to @karolinathecat (#theenlightenednerd)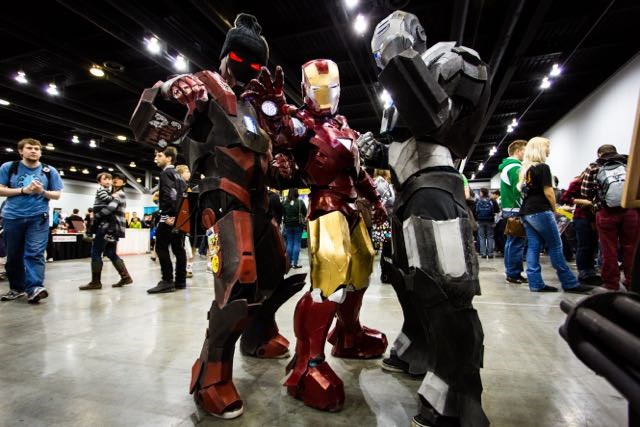 The Comic Con of Vancouver returns.
Better known as Fan Expo Vancouver, the three-day pop culture extravaganza makes its yearly appearance this long weekend from Friday November 11th to Sunday November 13th at the Vancouver Convention Centre.
A smorgasbord of sci-fi, anime, fantasy, horror and gaming, self-proclaimed nerds of all kinds will be attending. Last year's Fan Expo Vancouver had over 25,000 attendants and over 500 vendors.
If you've ever wanted to take a selfie with one of your favourite stars and get behind-the-scene secrets, then this is your chance as the line-up is stacked. Imagine mingling with actors and actresses like Christopher Lloyd (Back to the Future), Tom Felton (Harry Potter), Dean Cain (Lois & Clark: Superman), John Barrowman (Arrow, Doctor Who) or Carrie Fisher (Star Wars). Not to mention, many more specials guests from comic book artists to cosplayers to voice actors.
"We've tailored our guest line up to give Vancouver fans the ultimate Fan Expo Vancouver experience during our three-day celebration of everything pop culture," said Fan Expo HQ Show Director Andrew Moyes. "Fans get the opportunity to meet the creators of some of their favourite heroes and villains to the actors who inspired and entertained them with their iconic characters in film and television."
The exhibition will include a "Who Wore it Best" competition for cosplayers to battle it out. Some of the most memorable costumes last year included Ogrim Doorhammer (World of Warcraft), an army of Stormtroopers (Star Wars), Baymax (Marvel Comics and Big Hero 6), Sauron (Lord of the Rings) and Deadpool (of course).
Along with this display of fashion there will be hundreds of vendors offering an early and unique Christmas shopping experience.
Other activities include comic book workshops, celebrity Q&As, lip sync battles, sketch duels, cosplay workshops, anime panels, and exclusive screenings, so yeah, you're bound to stay entertained. Last but not least, cosplayers can end the night at the Official Fan Expo After-Party at Club Sixty.
Friday, November 11th to Sunday, November 13th
Friday 2-8pm, Saturday 10-7pm and Sunday 10-5pm
Vancouver Convention Centre – 1055 Canada Place
Tickets starting at just $30