Remember when we released a free print magazine last year sharing a bunch of stuff that we think is awesome? Well, we're about to release the second volume of this now-annual publication! Again for FREE!
Yesterday we held a meeting in our downtown office with our art director Tyler Quarles (pictured left), our new editor Leigh Eldridge (centre) and our photo editor Christine McAvoy (right). We've been moving along over the last few months with thanks to our vice president/director of business development Gary Pooni (not pictured) and of course myself as the editor-in-chief and president of this little company of ours dedicated to sharing the awesomeness of your city with you. We've been selling ads to pay for our overhead (which includes printing costs, as this is a FREE magazine that we put into your hands), and we still have a couple of placements available if you've got some room in your budget and you want to show the people of Vancouver how awesome you are (connect with me at bobk@vancouverisawesome.com).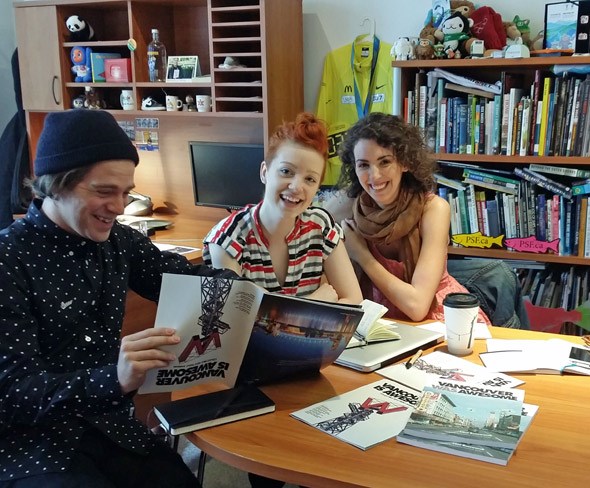 This will be the Most Awesome Awards issue and has submissions from a ton of people in the community. If you remember in our first edition we put out a call for you to nominate your favourite people, places and things, and a large portion of this issue will be dedicated to sharing a bunch of those things. Another portion will be our editor's picks, and we've also got a special surprise section that I don't want to spoil the surprise of!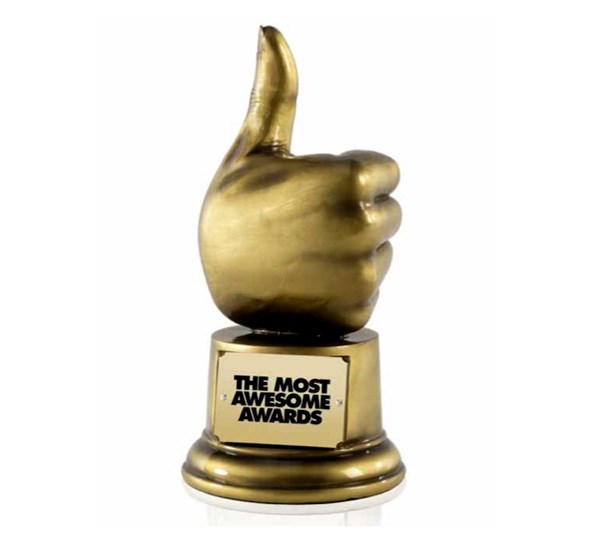 This 2014 annual will be releasing in the streets in mid March, so keep your eyes out when you're near a Skytrain, or inside a local business. There'll be folks handing them out and free stacks of them placed... well... everywhere that's awesome.