Peter Wohlleben's The Hidden Life of Trees is exactly the book you would expect to be co-published by the David Suzuki Institute and Greystone Books; two groups with a commitment to protecting the natural environment. While the review I published last week of Ian Gill's No News is Bad News, published by the same duo, was critical of its slant and bizarre conclusions (I wholeheartedly disagree that subsidizing environmental reporting could save journalism in Canada) I have nothing but praise for this title. It is exactly what it's presented as and by the end of it you will literally want to go out and hug a tree.
Originally published in german as Das geheime Leben der Bäume in 2015, it has since been translated into many different languages and become a bestseller around the world. It's no surprise that it's listed at number 1 on the BC Bestsellers List right now, as nearly all British Columbians love our trees. Who here wouldn't be intrigued by a book presenting the idea that they actually feel things and communicate with each other?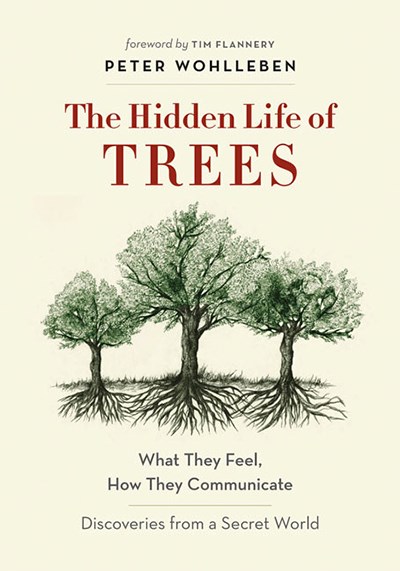 As a pragmatic conservationist I generally love what Greystone publishes. My first review in this series was of their book The Killer Whale Who Changed the World by Mark Leiren-Young, which actually changed my view on keeping cetaceans in captivity. However I had expected The Hidden Life of Trees to be some sort of gnomes-in-the-woods whimsy tale and didn't believe I'd walk away believing any of it. I was wrong. This title is wonderful.
It winds us through a real-life fairytale of how trees are all parts of real life social networks: forests. They feel things, they remember things, they get scabies (!), they're all connected by underground fungi chains (research which has previously published and named the "wood wide web") and the facts that Wohlleben presents make it unquestionable that all is not as it seems in the forest.
If you don't know anything about trees then you'll learn the difference between conifers and deciduous ones, then you'll be taken deep inside the world of a tree nerd, while not being bored at any juncture. I knew a bit about the subject but learned so much from reading this, and was reminded of all of the reasons why trees are important. It's not only a... uh... human story of these social beings, but it teaches us science lessons about how they survive, and how they have survived. Like I said, it literally made me want to go out and hug a tree, and it's crazy that I now believe that tree might be able to appreciate the fact that I'm doing that.
You should absolutely positively pick up this bestseller. Learn more and order a copy HERE, at Pulp Fiction on Main, Book Warehouse on Broadway, or wherever you buy your books.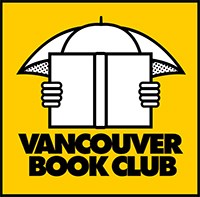 Since 2010 V.I.A.'s Vancouver Book Club has been connecting the city with books and authors through a range of online features and offline events. This post is part of our blog series where we're recommending a book we think you should read, every single week. Mostly non-fiction, these titles will give you a greater understanding of the past, present and future of the city, province and country you call home.
More reviews by Bob Kronbauer:
- 'The Killer Whale Who Changed the World' by Mark-Leiren-Young
- 'We Oughta Know' by Andrea Warner
- 'The Last Gang in Town' by Aaron Chapman
- 'No News is Bad News' by Ian Gill
- 'The Woods: A Year on Protection Island' by Amber McMillan
- 'The Reading Tree' by Dianna Bonder and the VPL
- 'Secret Life: The Jian Ghomeshi Investigation' by Kevin Donovan