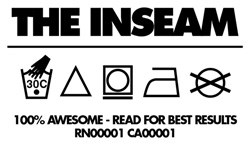 Vancouver is home to a thriving fashion industry made up of individuals committed to its growth and success. Get to know these personalities in The Inseam and discover what makes the Vancouver Fashion scene so awesome.
The first thing I notice when I meet Alexandra for coffee are her killer wedge over-the-knee suede boots, a sure sign that this girl is serious about fashion. I later learn that she ordered them months in advance from London label Finsk, along with the rest of her Fall shoes which all arrived in July. Another tell tale sign that I'm dealing with one serious and seasoned fashionista. We talk Fall fashion for a bit, bonding over our love of the retro, feminine silhouettes Prada and Louis Vuitton showed for Fall, before the conversation turns to the Vancouver fashion scene.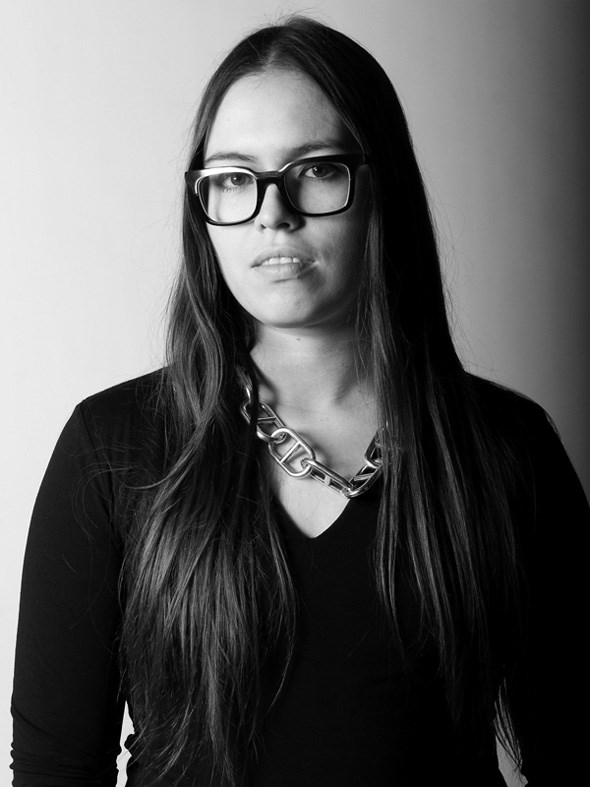 The designer come writer left Vancouver at 19 to pursue a career in fashion, studying design first at Ecole de la Chambre de Syndicale in Paris and then later at the prestigious Central Saint Martins in London. After over a decade of designing for revered fashion houses like Sonia Rykiel and Burberry, her and her Swedish husband decided to move back to Alexandra's hometown of Vancouver. Shortly after her homecoming she launched her website Searching For Style. If you like funny, informative fashion writing, it should be on your daily radar. The Vancouverite professes that she can't imagine living anywhere else, counting family and our beautiful BC weather among the top reasons for her move back home.
Although she admits that our West Coast fashion aesthetic is a lot more casual than what she was used to in Europe, there are plenty of spots in the city the writer seeks out for fashion inspiration. Among them are Lark on Main St and Obakki in Gastown. As she lists her favourite shopping haunts, I notice Alex's sleek, cropped, Kimono sleeve jacket, which she tells me is from Mono's Provisional pop up shop in Gastown, now closed. Mono has fast become one of her most beloved local labels. Their new series is entitled EQUILIBRIUM and will launch in the Spring at a different location. The brand rejects the typical seasonal cycle of fashion, instead launching capsule collections throughout the seasons. Alex explains to me that she thinks more and more designers will begin to do this to allow greater creative freedom. Especially now that shows are being streamed live from various fashion weeks, creating seasonal collections also decreases exclusivity and limits marketability.
We both agree that there is so much great local talent, but there has to be a movement within BC Government to provide more funding for local fashion weeks, as there is in Europe. States Alex, "I think in terms of the local brands, there are a lot of people doing great things, like Mandula and Palmer & Sons who I wrote about on my blog. Jason Matlo has really evolved as a designer...There just needs to be better organization in order to showcase these labels not only on a local scale, but internationally as well."
While we're on the topic of fashion week, I mention that our own Vancouver Fashion Week is right around the corner. Alexandra teaches fashion design, brand marketing and trend forecasting at the Vancouver College of Art and Design. Her fellow teacher Fredrick Fung will be showing his collection on Nov 6th, which tops her must-see list. She won't be taking in too many shows this year, however, as there is a furry, cuddly new addition to their family that has captured her attention, a puppy named Wanda. Not that I blame her. She is very cute. I've seen pictures.
Alexandra is best known in Vancouver for her blog Searching For Style so we touch on the blogging phenomenon that has taken the fashion world by storm, both in Vancouver and internationally. She concedes that she thinks bloggers' influence will continue to grow in the future and believes the online world will eventually surpass the print world. When I ask why she thinks that shift is occurring she sites the simple lack of sustainability inherent in Print Journalism, "Print Journalism isn't that renewable. I read all my newspapers online. With magazines I can understand it, but they need to be made more as something that people want to keep. Then there is more value to buying a magazine." Smart, opinionated and fashion savvy, Alexandra Suhner Isenberg may be Searching For Style, but she's got plenty of her own.