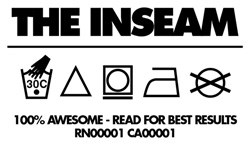 Vancouver is home to a thriving fashion industry made up of individuals committed to its growth and success. Get to know these personalities in The Inseam and discover what makes the Vancouver Fashion scene so awesome.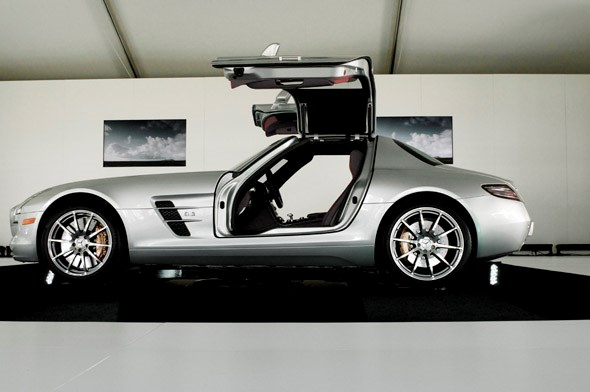 Photo: courtesy Thai Go
Luxury & Supercar Weekend took place recently at the VanDusen Botanical Garden, where I had the pleasure in checking out some amazing cars, tasting some fine cuisine, and of course, viewing some high fashion. Local labels Jacqueline Conoir, JAC, Malene Grotrian and Maharani Jewels were all on hand to unveil their latest offerings at the Mercedes-Benz Fashion Stage. I caught up with each of the designers to discuss their collections and their experiences in Vancouver.
ROZEMERIE CUEVAS OF JACQUELINE CONOIR & JAC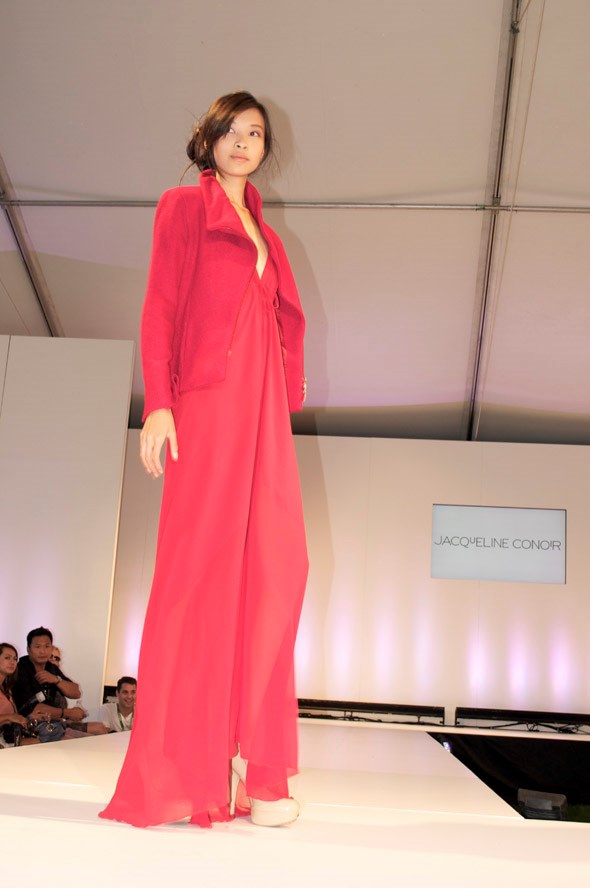 Photo: courtesy Thai Go
Valerie Tiu: Can you tell us a bit about your latest collections from Jacqueline Conoir and JAC? What was your inspiration this season? 
Rozemerie Cuevas: Behind Jacqueline Conoir, it was about everything that's old and antique, like the tapestry that you might find in a chateau in France. We brought everything that was old and made it new by combining it with modern textures and fabrics. It's definitely vibrant in colour. JAC is hip, cool and edgy. The inspiration for JAC is really the rockstar girl – everything that we really want to be but sometimes we're too chicken to go out and do.
VT: You've been in the industry for some time now. Why do you continue to base your business in Vancouver and not anywhere else?
RC: Vancouver is a beautiful city. It's all about healthy lifestyle, it's clean and safe, and there's such beauty around us, whether it's in nature or the Downtown core. I've lived in Paris, and although it sounds very glamourous and amazing, it's a really tough city to live in. There is constant hustle and bustle, so it's a different lifestyle. I'm really lucky that I was able to experience both.
VT: Does living in Vancouver influence your approach to design?
RC: Not really. I travel all over the world to get my inspiration. I've travelled to Spain, France, England, Africa – wherever I can get to, to draw inspiration internationally. Vancouver people in general are a lot more leisurely, so most of my design inspiration comes from international sources.
VT: Since we are at this Luxury & Supercar event, I have to ask – what is your dream vehicle, or mode of transportation?
RC: I would be perfectly happy in a Ferrari or Maserati, but I'd love to bop around in a scooter, or one of those cool little Vespas.
VT: What is your most cherished luxury item? What do you consider to be luxurious?
RC: I think everyone has a different definition of what's luxurious. I think it's anything that makes you happy. Something that you may not be able to have every single day, a treat every once in awhile - that's luxury to me.
MALENE GROTRIAN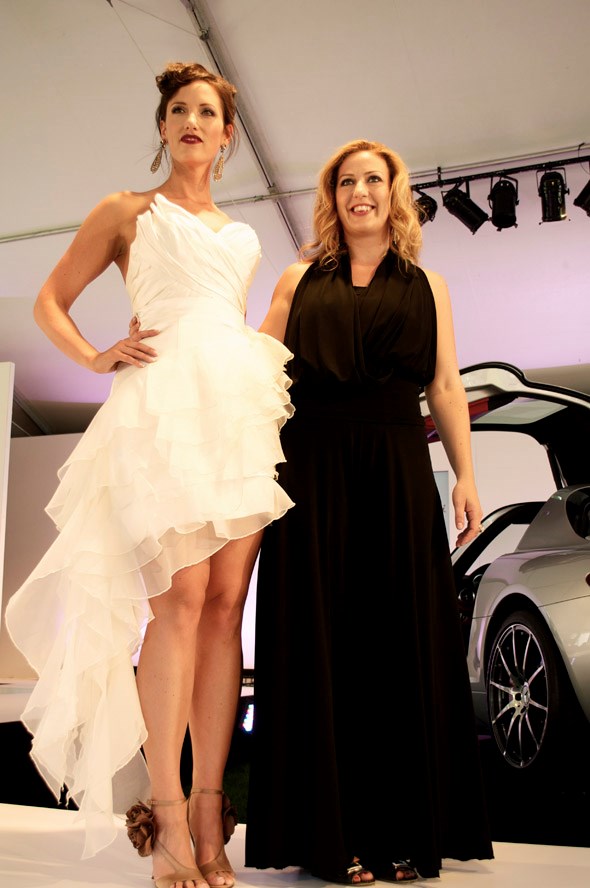 Photo: courtesy Thai Go
Valerie Tiu: Tell us about your latest collection. What was your inspiration this season?
Malene Grotrian: The way that I design my collections, I actually don't design by trend. I design around fabric, I start molding, and then at the end of my collection, I can actually see the inspiration that everything came from. I always design a cohesive collection and everything goes together. I want everything that I design to go with what I have done before, so every single collection is a step further. For this collection, you can see some 40s elements from a man's wardrobe. There's some masculinity, but it's balanced with some flowy lines, silk chiffons and beautiful delicate patterns.
VT: You have based your business locally for some time now. Why Vancouver?
MG: I come from Denmark, but I really love Vancouver. I came here just for an adventure. I was travelling through Canada and I was here on a work permit. I can't put a finger on what it was, but I just knew that this was home to me. I immediately loved the people, the atmosphere and nature. I love and feel how everything in Vancouver is a possibility. When you come from a culture like mine, there's old traditions and expectations, but here there's not really a tradition, or one culture. It's such a mix, and for me, it's so inspiring, like a blank canvas.
I've met tremendous people here that make me want to stay. I am in my fourth year of business and I was invited to New York Fashion Week, and there are just so many things that shouldn't have happened. But it's happened because of people [around me] that are entrepreneurial spirits, hard workers and passionate people that really believe in following their heart and that just makes for incredible creations. I'm very protective of choosing really good people to work with, because you can't do everything by yourself. By doing everything together, you can make miracles happen.
VT: You're really active in the community, supporting charities and non-profits like the BC Cancer Agency and The Looking Glass Foundation. Why is this so important to you?
MG: It goes back to when I create. I wasn't aware of why I wanted to be a designer, I just always knew. I was born curious-minded, so I always questioned. I thought, isn't this a superficial industry? Where is the heart in all of this? I wanted to create clothes, but where's the depth? Someone told me that I make women feel beautiful and confident. And I just thought, if you can create a product that can change the way that people see themselves, then that's what I want to do. I want to create and change how people feel.
One thing that I love is designing but I believe in supporting one another. It gives me fulfillment, a joy of being, and a higher purpose than just creating product for the sake of creating. I create to have fun and to give something to another person, and that brings me back to why I do a lot of philanthropy. I believe that we are all responsible for caring for one another, going back to the idea that when we're together, we're stronger. We are not all in a position or may not have the capacity, but hopefully you can give and hope that someone can support you the day that you fall.
VT: Since we are at this Luxury Supercar event, I have to ask – if you could indulge in one luxury item, what would it be?
MG: A luxury item for me is time. There are so many things that I would love to do and create. My ideas never stop, but my capacity does. I feel that I have a lot of energy to share, so if I only had more time….
SHEETAL GUPTA OF MAHARANI JEWELS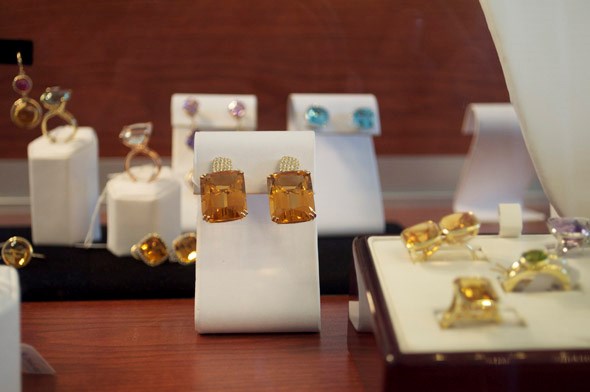 Photo: courtesy Thai Go
Valerie Tiu: Tell us about Maharani Jewels.
Sheetal Gupta: "Maharani" is actually a Sanskrit word, which means "great queen". My jewelry design is about the elegance, dignity and sophistication that a woman symbolizes. All of that symbolism is reflected in the craftsmanship of the pieces.
My company has come to me after a lot of hard work and lot of education and experience in order to be the best at what I do. I travel 12 to 15 times a year to attend tradeshows and auctions to make sure that I am up on all of the trends. There are a lot of textures, colours and gold that are always changing in the jewelry industry.
VT: Can you discuss some of your collections?
SG: My collections are one of a kind. There are two collections that I'm really proud of. One collection is over here; I co-design it with a designer in New York. Nobody else in Canada carries this product. In New York, it's sold at Bergdorfs and Barneys, who have got really big clients. Heidi Klum, Angelina Jolie and Jennifer Aniston have been seen in these collections. When the First Lady, Michelle Obama, came to India, she was wearing one of the earrings.  This collection consists of very fine jewelry, and exquisite pieces, so you don't see multiples.
The Goshwara Collections are based out of New York, and again, they work with very fine pieces. It's not about having a ready-made mold and finding a stone and making a ring out of it, but about finding a piece, and building around it. It's actually a design process that can take years.  Goshwara is sold to very high-end clients, and because I am a private jeweler, I am able to bring it in at a much more reasonable pricing for my clients. I want to be able to provide my clients with designer, high end product, with pricing that they can be happy about.
VT: Who wears Maharani?
SG: People that are heads of charity boards, who own their companies, and successful businesses owned by women. It's for women who want to be able to pamper themselves. I think that we sometimes forget to really take care of ourselves. Buying one or two pieces of fine jewelry lasts a lifetime, and it's something that can be passed on from generation to generation. So my focus is really on quality and craftsmanship, and to have pieces that are one of a kind, yet are fashionable and trendy.
VT: Why do you choose to base your business in Vancouver?
SG: I was born and raised in Vancouver. When I was in New York and California, I felt that there was so many more customized jewelers that did what I did, who had very unique, one of a kind pieces of jewelry. We're catering to a niche market. It's about building relationships with clients, understanding their needs and finding something that would work for them. I always felt that Vancouver was missing that. We have our mainstream jewelers here; we don't have anything that's fine jewelry, that's unique, one of a kind.
I also wanted to create an environment where people can come to me and build a relationship. I've spent years acquiring the education and experience to be the best at what I do, and I wanted to be able to share that with people. I love that education process. There's a story about every piece, and I am very passionate about sharing that. I found that there was a need for that in Vancouver, plus it's my city. If I wanted to do it anywhere, I would do it here.