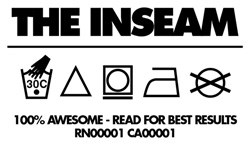 Vancouver is home to a thriving fashion industry made up of individuals committed to its growth and success. Get to know these personalities in The Inseam and discover what makes the Vancouver Fashion scene so awesome.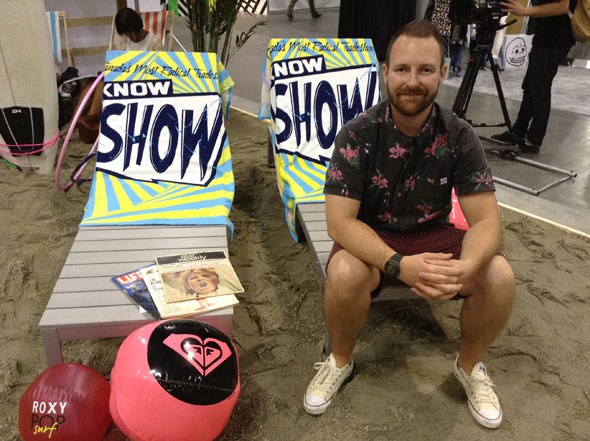 Last Friday marked the end of yet another successful KNOWSHOW, not to mention a jam-packed week full of show-related parties and events around the city. If you haven't already heard, KNOWSHOW is Canada's premiere lifestyle, fashion and action sports tradeshow, boasting over 60 thousand square feet of exhibition space at the Vancouver Convention Centre. Just before the Endless Summer Fashion Presentation on opening day, I caught up with General Manager, Perry Pugh, to find out about how it all began.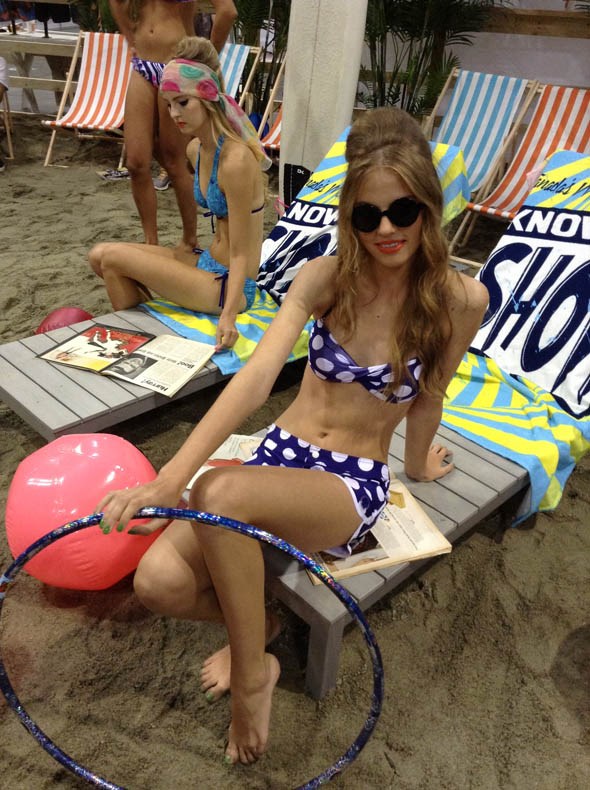 Valerie Tiu: How did it all get started?
Perry Pugh: My two co-owners, Ben and Nick and myself all had roots in this business. I started in retail, and then I moved into sales repping, working with Ben for his agency, OB1 Enterprises. Ben had his agency for over 10 years, as well as previous experience in retail and Nick ran his brand and multiple other clothing companies. So we kind of realized what worked by experiencing a lot of shows that didn't work very well. Basically, there was a lapse in availability for shows so we took that opportunity and said, "We're gonna do this." I guess really it was kind of a snap judgment when we realized that tradeshows were inevitable for our line of work, and we just needed something that spoke to [us].
In 2005, when we started it, the action sports and lifestyle fashion was a smaller emerging part of a larger sportswear related landscape. We took the stuff that we were interested in and what our peers worked with, and we moved it into its own thing. Then it grew from 5000 square feet to 10,000 square feet. And then from 10,000 to 25,000 and then 25 to 35, and now we take about 60,000 square feet every August, and we've pretty much hit the ceiling as far as that goes. Our January show is almost 90,000 square feet of exhibition space. The growth just kept coming and coming and we haven't leveled off, but now I think that we can be really selective with who we bring in. The next step has to be a big one, so we want to make sure that we're planning and doing it properly. That's how we look towards the future and that's business for us moving forward.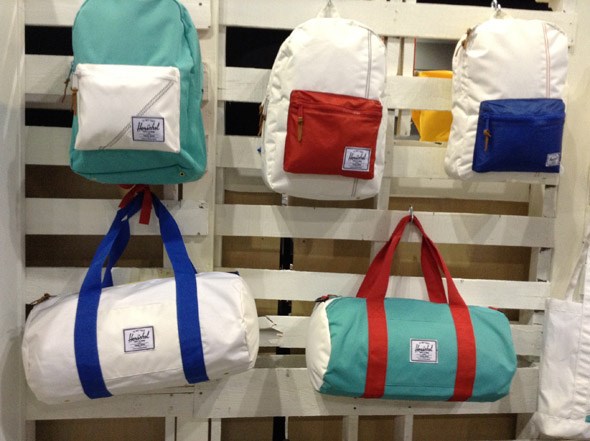 VT: How has KNOWSHOW evolved over the years?
PP: The biggest way that it's evolved is that we've been able to add more relevant categories and get really good brands in each. That's been the focus for us - making sure that everything here has its place. We're not really trying to have a bunch of brands that don't necessarily fit. We could take people's money to be in the show, but we don't want to if it's not gonna be any good for them either. That's been the focus - brand first. Everything that's relevant, more emerging, is on the floor and represented. We've been lucky because we have a wonderful community of distributors, reps and brands in Canada, and it's been a lot of fun to work with these people.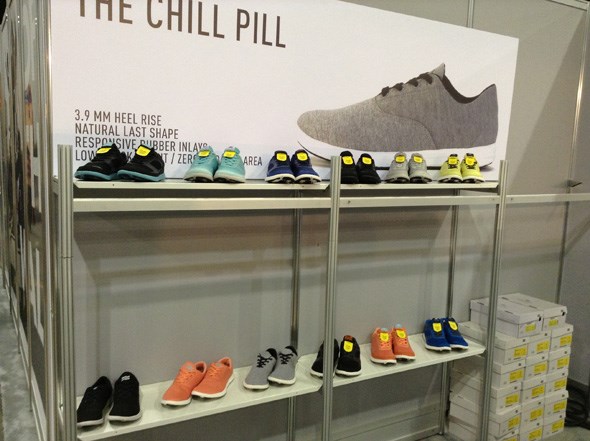 VT: What's new for this season?
PP: The presentation of the show is really important to us. The beach scene is something that we're really proud of and how it all came together. The fashion presentation today should be really good - that's been a really good category for us with so many progressive swimwear brands getting involved. With the show we wanted to make sure that that was the focus and that we're speaking to retailers. In Vancouver, we all live and die for the summer, so we really wanted to make sure that we embraced that vibe as much as we can.
VT: KNOWSHOW has showcased some of the world's top labels. Can you talk about how the show helps to nurture and influence these brands?
PP: It's such a unique atmosphere that we work in. A lot of the times we work side by side with our competitors, but we also have a lot of admiration. If you know what's good, you can't ignore it. For example, when the Herschel guys came up to us and started their thing, you just knew that they knocked it out of the park and that they were gonna see a ton of success. Just from our experience working with different brands and watching them grow, when people come to the show, it's something special. As much as it's our business to sell space and build our exhibitor list, making sure that we can nurture things that are really good and deserve it – it's gonna help them.
Seeing a brand like Ransom - I think they'll be in that same position. They've got everything they need to put together a super great line. Before they've even launched, we're one of the first shows they're showcasing at, so there's already a buzz and people in those circles already know that retailers want to sell it. So it's really great to know that you got to see that.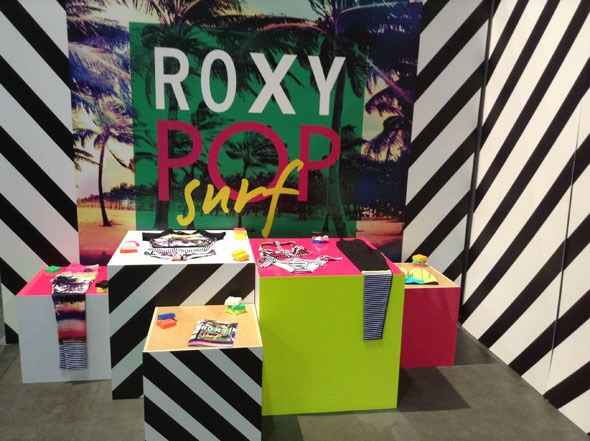 VT: What is your favourite part about your job at KNOWSHOW?
PP: I sit in the middle of all of our brands and all of the shops. I've built so many incredible relationships with people all over the country and the world. That's the best part. We have a family reunion twice a year. It's just great to work with the guys while creating things like our magazine, the show atmosphere, how we're laying things out and all of the small touches that people see. They come back to us and say, "That was rad!" even if it's just a sticker on the floor or a special project that we're doing with a brand. You feel like the hard work is paid off when you get that support and respect from your peers.
VT: Why is Vancouver such a good setting for the show?
PP: We're obviously really proud of where we're from and we love our city, plus the Convention Centre is a really wonderful establishment. What it really comes down to is that our summers are the best, so the summertime show is great, and in the winter, the outdoor and snowboard component is a very big part of it – again, we can't be beat. We have the best mountains in the whole world just an hour away in Whistler. For Canada, we're in the mecca of all these things. Vancouver has its own style and so much of the industry is based here, so it just makes a lot of sense to host people. We've got an amazing city - we have incredible food, incredible sites and wonderful nightlife. There are lots of creative people, amazing artists and so many good connections that make it easy for us to share that with others. We feel that it's a no-brainer to come out and spend a couple of days here.
Be sure to check out more photos and KNOWSHOW coverage by Rick Chung on Vancouver Daze.