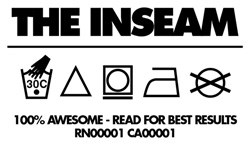 Vancouver is home to a thriving fashion industry made up of individuals committed to its growth and success. Get to know these personalities in The Inseam and discover what makes the Vancouver Fashion scene so awesome. Every month, The Inseam's Eco Edition focuses on the innovators that shape the green movement in local fashion.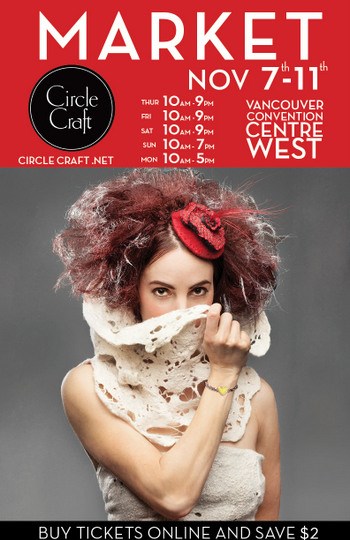 The Circle Craft Christmas market is coming up once again, and celebrating its 40th anniversary this year means a number of extra goodies to look out for. As in the past, expect to find over 300 exhibitors covering every medium from wood and pottery to textiles, and products from food to clothing and toys.
One vendor to look out for is Adhesif Clothing, a local recycling/upcycling designer who is celebrating her 10th anniversary this year. Adhesif Clothing will be selling pieces from the Fall/Winter 2013 collection, just in time for the change of seasons on the West Coast! Featured in the collection are the Ritzgerald Dress, a velvet stretch shift dress with a hand crocheted vintage doily detail on the front collar; the Jazzbell Jacket, a reclaimed and vintage fabric swing jacket; and for the first time ever, women's pants and men's pieces (a jacket and a hoody both made from reclaimed materials).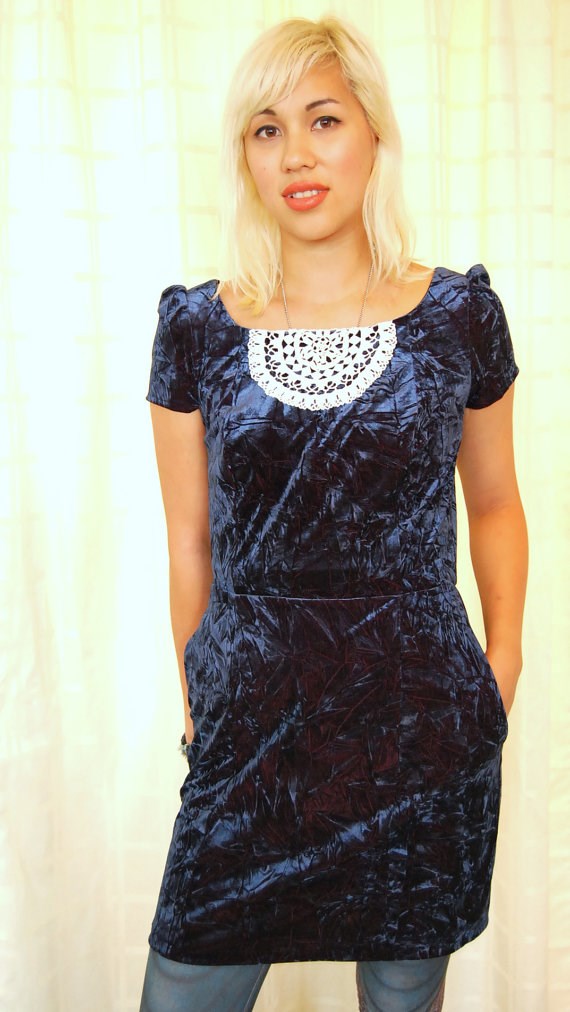 Photo courtesy of Adhesif Clothing
Adhesif's designer Melissa Ferreira will be featuring pieces throwing back to her beginnings with a stack of reworked sweaters, cardigans and knitwear that will be featured at Circle Craft.  All Adhesif pieces are one-of-a-kind, made right here in Vancouver, and will mostly likely all be gone after the Christmas market circuit!
Adhesif, along with other designers at Circle Craft, will be featured in fashion shows on the Circle Craft mainstage. Produced and styled by Heavy Metal PR's Ashleigh Said and Eco Fashion Week's Carly Bradley, each show will showcase a number of brands put together into looks that allow you to preview the pieces and learn where to find them.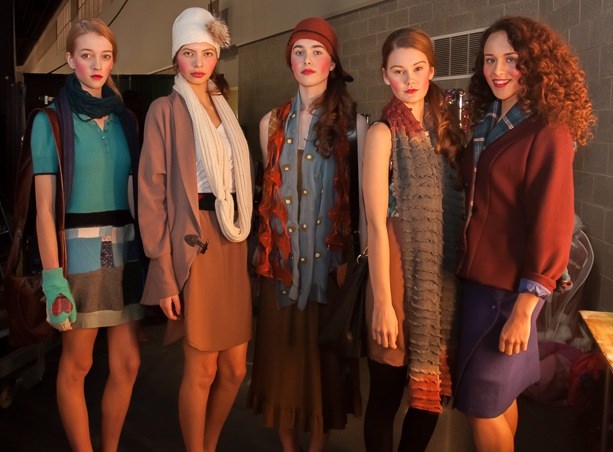 Photo credit Alfonso Arnold
Circle Craft takes place from November 7 - 11, with two fashion shows happening each day. Tickets are available online or at the door, but you will save $2 if you book online in advance.