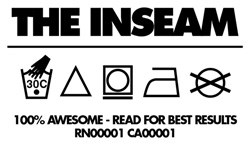 Vancouver is home to a thriving fashion industry made up of individuals committed to its growth and success. Get to know these personalities in The Inseam and discover what makes the Vancouver Fashion scene so awesome.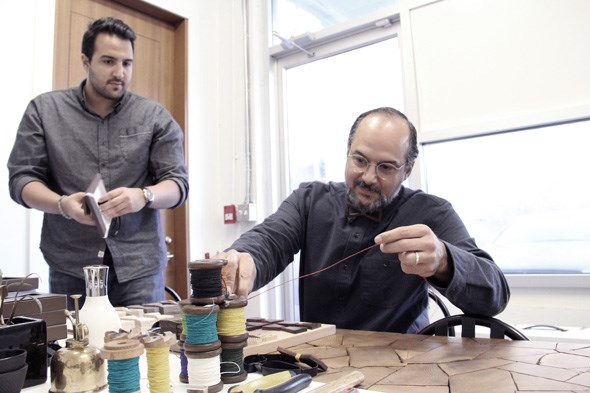 Images: courtesy BÖ by MANSOURI   
Bow ties have been in the spotlight for a few years now, but one of Vancouver's newest labels is taking the trend to greater heights with a more sustainable alternative. BÖ by MANSOURI is a collection of handmade bow ties comprised out of reclaimed wood and ethically sourced raw materials. The best part about the product is that they are fun and stylish, plus they're super light, easy to wear and lady-friendly.
I spoke with Chief Marketing Officer, Sam Mansouri, to learn more. Check out our Q&A below.
Valerie Tiu: You are a father and son team. Can you tell us a little bit about yourselves?
Sam Mansouri: My father, Mehran, and I founded BÖ by MANSOURI through our combined passions for innovative design. Mehran has over 30 years of experience working in architecture, design and manufacturing. Growing up, he was always brainstorming ways to create functional yet aesthetically pleasing design solutions to help simply life. I've always admired my father's design and vision and after completing a Bachelor or Arts at UBC, I decided to join forces with him to help market his brilliant ideas.
VT: How did you come up with the idea of creating bow ties out of such an unconventional material?
SM: Our commitment to sustainability drives the vision for our designs. We are always experimenting with different kinds of materials, be it wood, papers, leathers and natural dyes. Because of this, we chose to create all of our BÖ's out of reclaimed and freed raw materials.  We source the wood for our BÖ ties from end-mills (cut-offs) of wood processing facilities. By using these end-mills, we reclaim the wood into new consumer products that people can enjoy, while also creating a clean, contemporary fashion piece.
VT: What is the inspiration behind your collection?
SM: Our BÖ tie silhouettes are inspired by the traditional shape of a bow tie, of course, but we are also influenced by what we see in our natural environment around us. For instance, in the current collection, our Star Light style is a reflection of the night's sky full of stars and applied to the grain of the BÖ.
VT: Can you discuss your design process?
SM: We have a small manufacturing facility in Burnaby where our products are made. From the initial concept, the BÖ ties are developed through trial of multiple prototypes and design adaptations, handcrafted and adjusted piece by piece to completion. What is special about our BÖ ties is that they are crafted by hand, so each one has our creative touch. We work diligently to keep the classic bow tie shape while creating a clean, contemporary look. Comfort is key and we're proud to say we've designed a nearly weightless wooden tie - around 25g!
VT: Sustainability is a crucial part of your company mandate. Why is this so important to you?
SM: As mentioned, Mehran spent many years working in the field of architecture and manufacturing, operating and consulting with different companies. Through these experiences, he noticed a real need to become more conscious about using materials that could be repurposed into new items, rather than discarding them. This has been a direct influence on how we've approached the design.
Sustainability to us also means supporting locally made items and fair labour conditions, which is why we choose to manufacture everything right here in Vancouver. It is one of the principal reasons, besides our love for products and design, that we started this whole project.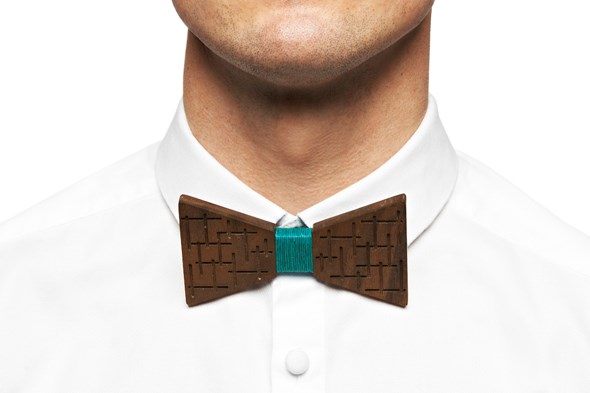 VT: How do you envision the future of BÖ by MANSOURI ?
SM: We hope that BÖ by MANSOURI will become a recognized and welcome staple in men's accessories - and for women too! We are currently experimenting with new materials like precious and semi-precious metals and stones along with fun new colour ways.
VT: As a father and son team, do you ever run into challenges while working together?
SM: In most ways, working effectively with a member of your family isn't much different from working with any other business partners, where challenges are to be expected. But it always works out because we are able to bring different ideas to the table, communicate our issues and challenge each other to get better at what we do. Challenges just really help us come up with more efficient solutions.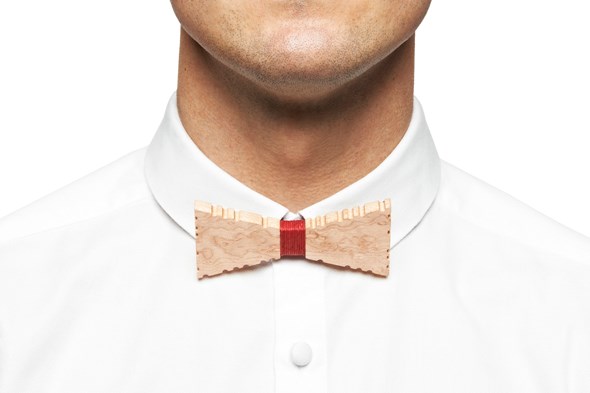 VT: When you're not busy with BÖ, what do you like to do in Vancouver?
SM: We love the outdoors! As soon as the weather permits, we love to hike the Chief.
VT: What makes Vancouver so awesome?
SM: The diversity of cultures that make up Vancouver make it awesome! And of course, the breathtaking natural environment. It's an inspiring place to live, work and play.
BÖ by MANSOURI is available at Rowan Sky in Gastown and online.