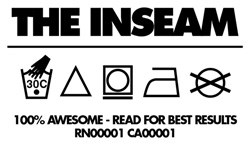 Vancouver is home to a thriving fashion industry made up of individuals committed to its growth and success. Get to know these personalities in The Inseam and discover what makes the Vancouver Fashion scene so awesome.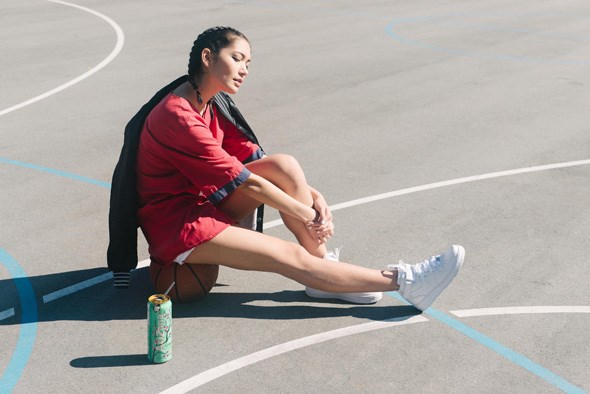 Photos: courtesy Evan Mason
Sara Gourlay has a penchant for curating and styling vintage fashion and is best known for her past projects such as FATE Vintage. For her latest venture, Sara has taken on the role of Creative Director at Frankie Collective, a new sister imprint from F as in Frank Vintage. I caught up with Sara to learn more about the collection.
Valerie Tiu: F as in Frank has been around for awhile now. What's new and different about Frankie Collective?
Sara Gourlay : Frankiecollective.com is an entirely new online retail presence. F as in Frank previously only offered men's clothing online, but now is finally offering its vast women's vintage collections to the world. We are presenting Frankie in a different way with curated collections, fully styled models and free shipping in North America.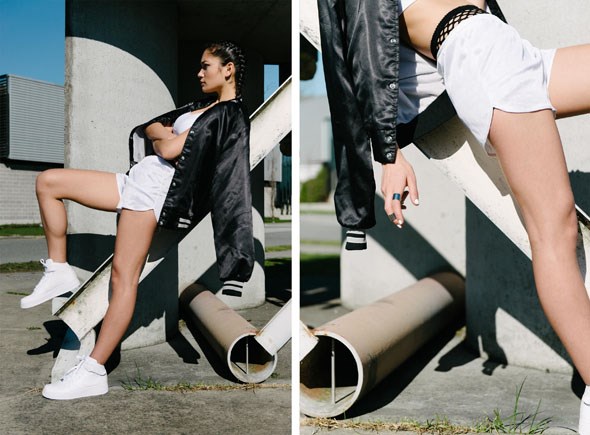 VT: What were your points of reference for styling these images?
SG: 'New Jack City' pays homage to F as in Frank's signature 90's street style. As contemporary fashion draws inspiration from the past, I wanted to remix old, new and designer pieces for a unique flare on the sports trend.
VT: Who wears it?
SG: Cool girls who know that there are no boundaries to fashion.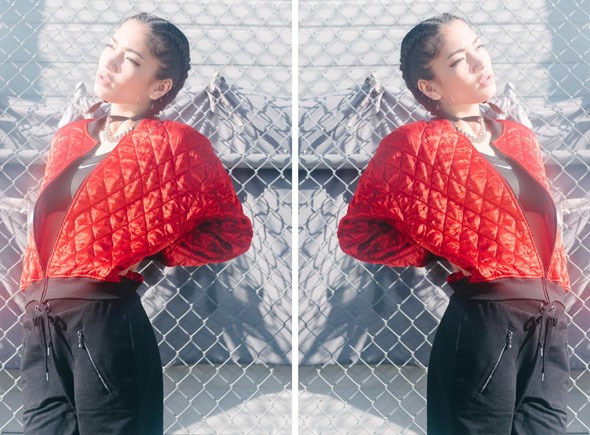 VT: How does working for Frank differ from your past projects, like FATE?
SG: My past projects were smaller scale and I was marketing to very specific niche markets. F as in Frank is a very established brand in the vintage clothing world and has endless resources, so I think it was a natural progression to start working for Frankie to further explore my passion for vintage.  There are no constraints as to where I can take the lines, so look out for some exciting things.
VT: What can we expect to see from Frankie in the future?
SG: We will definitely be expanding our product lines, starting with accessories very soon. You can also expect to see collaboration projects as well as us designing our own eponymous label, Frankie, in the future.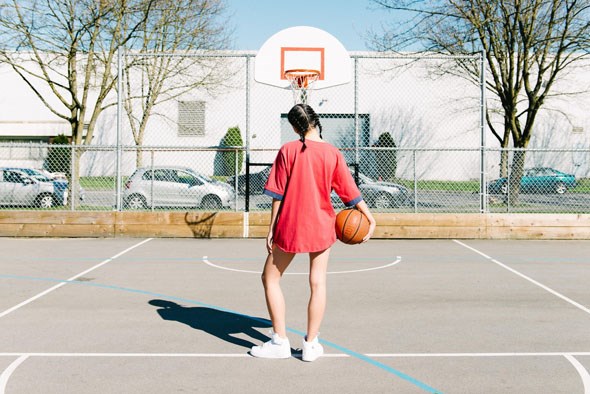 Frankie Collective is available online at frankiecollective.com.