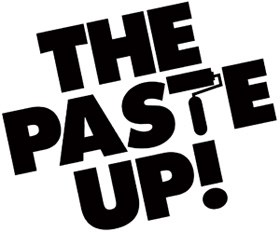 THE PASTE UP WEEKLY is an extension of our monthly events listings. We know that there are a lot of awesome events, happenings and goings on in Vancouver and we wanted to feature some of the best and most unique events for the upcoming week. This month's full event listings can be found here.
FRIDAY APRIL 8
What: The Bootleggers' Ball @ 7PM
Celebrate the Vancouver Police Museum's 25th anniversary as Vancouver's most arresting experience at the Bootleggers' Ball, their Prohibition-themed fundraiser inspired by their super popular "Sins of the City" walking tours.
Where: The Biltmore Cabaret, 395 Kingsway
Cost: Ticket sales online are now CLOSED. A limited number of tickets will be available at the door. Doors open at 7PM.
SATURDAY APRIL 9
What: Yuri's Night @ 8PM
An adult evening of fun to celebrate the 50th anniversary of the first person in space, Yuri Gagarin, you can build a rocket, ride a gyroscope, watch "Johnny Tomorrow" (first shown as part of the Fringe Festival last year) and much more.
Where: H. R. MacMillan Space Centre, 1100 Chestnut Street
Cost: $30
SUNDAY APRIL 10
What: BC Arts and Culture Week - April 10th - 16th
Now in its 12th year, Arts and Culture Week (ACW) turns the spotlight on the vital contribution that arts and culture make in learning and in life. Each year, over 20,000 artists, young people, educators and community members host and participate in performances, art walks, exhibitions, workshops, and public art projects as part of ACW.
Where: Check out the list of events and locations online
TUESDAY APRIL 12
What: East Van Wine Academy @ 7PM
Hosted by resident sommelier Kurtis Kolt, this weeks edition of the East Van Wine Academy presents the wines of British Columbia. For more information about the event please click here.
Where: The Waldorf Hotel, 1489 East Hastings Street
Cost: $35 for wine course and after-school festivities, $10 for after-school only
As always be sure to check out V.I.A. co-sponsored nights:
Friday:  Happy Ending Fridays at Fortune Sound Club: DJ Neil Armstrong & Guests
Friday:  Friday Night Midnight Movies at Rio Theatre: Donnie Darko
Saturday:  Super Deluxe Saturdays at Shine: Four Color Zack x Supreme La Rock
Saturday:  West Coast Pop: Louder Than Love, Waiting for Sunday plus guests