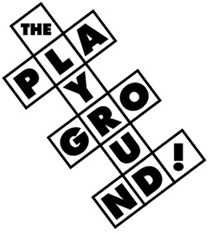 Welcome to The Playground, a place for Vancouver families. I'm always on the lookout for fun stuff to do, so if there's something happening that you think I should know about, don't hesitate to contact me.
If you grew up in the Lower Mainland during the eighties you probably spent many nights doing the Chicky Dance on four wheels at Stardust Roller Skating Rink.  I know I did and I was eager to relive the magic of roller skating under lasers and lights at Central City Arena.  Every Saturday night they
turns the lights low and the music high from 8 - 10pm.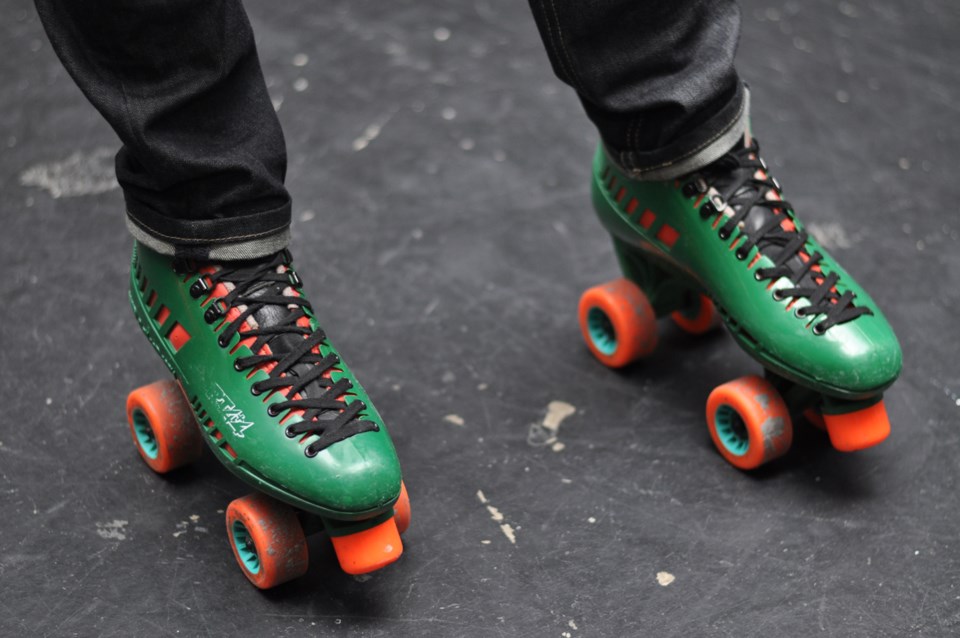 City Centre Arena is a time machine and takes you way back.  Sadie and her pal Violet had a great time circling the rink.  We went early and had most of the rink to ourselves which gave the girls plenty of space to learn.  I recommend going early with small kids.  In about an hour it got busy and the crowd  moves fast which can be pretty intimidating for beginners.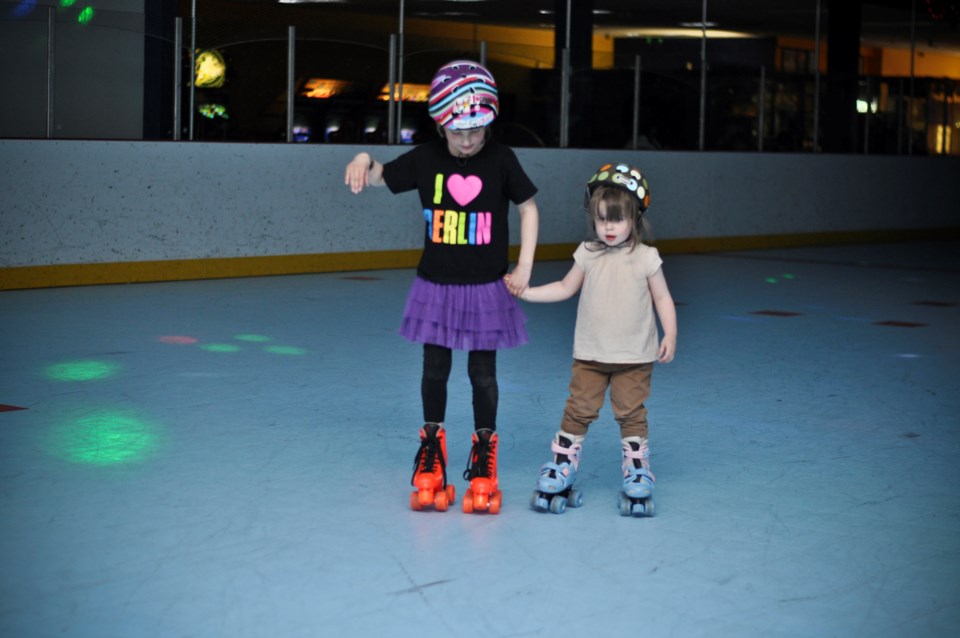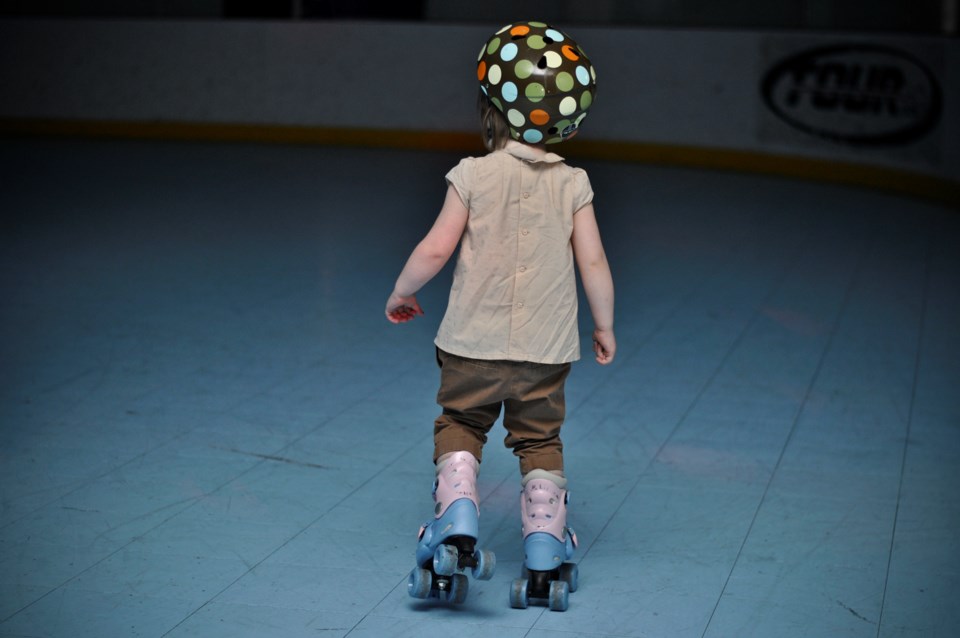 I got to do a few laps to my favourite skating track, Ghostbusters (by request of course) while the kids checked out a few arcade games. Skating is the main attraction at the arena but this provided some worth while entertainment for the kids, especially once the rink got busier.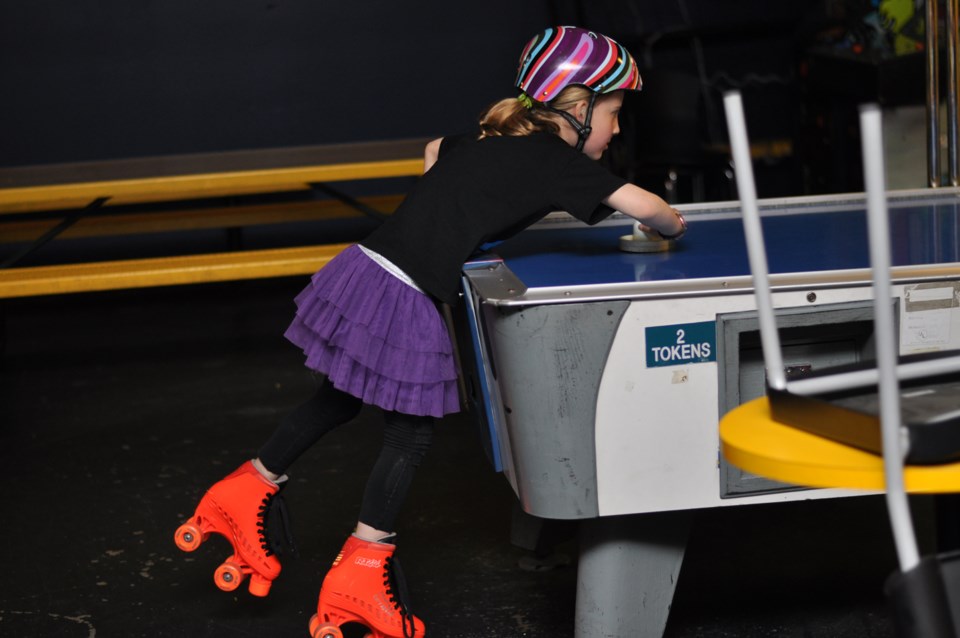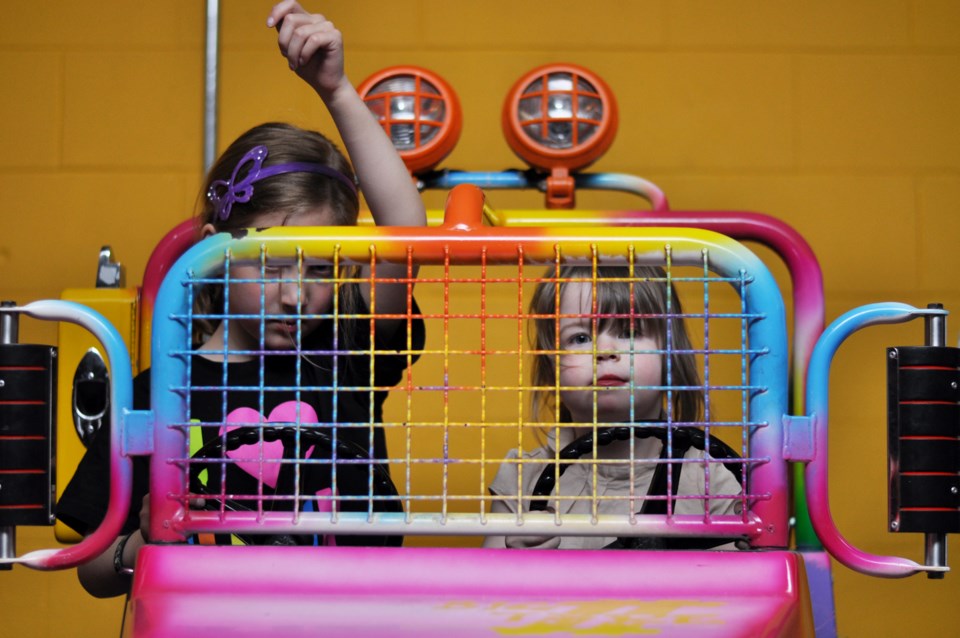 City Centre Arena is located across the street from Surrey Central skytrain (map) so it's easy to get to.  For only $7 per adult and $5 per child (skate rentals are $3) it makes for a fun, retro night out with the family.