Andrew Pommier is another fine artist living in Vancouver who really needs no introduction. The skateboarder is a painter and illustrator that hails from Northern Ontario, having moved to Vancouver 5 years ago. He has been featured in XLR8R, Monster Children, Thrasher, Mass Appeal, and Juxtapoz, and he has shown all over North America, Australia, Germany, and Italy. Andrew has also done work for Momentum, RVCA, Toy Machine, Stussy, Nike, Fourstar, Zune, and even has several artist series shoes with Adidas. In 2004, Andrew put out his first book, Things I Don't Remember, which is a comprehensive collection of his sketchbook work, fine art and skateboard graphics. Here is a glimpse into his daily life in and around the city.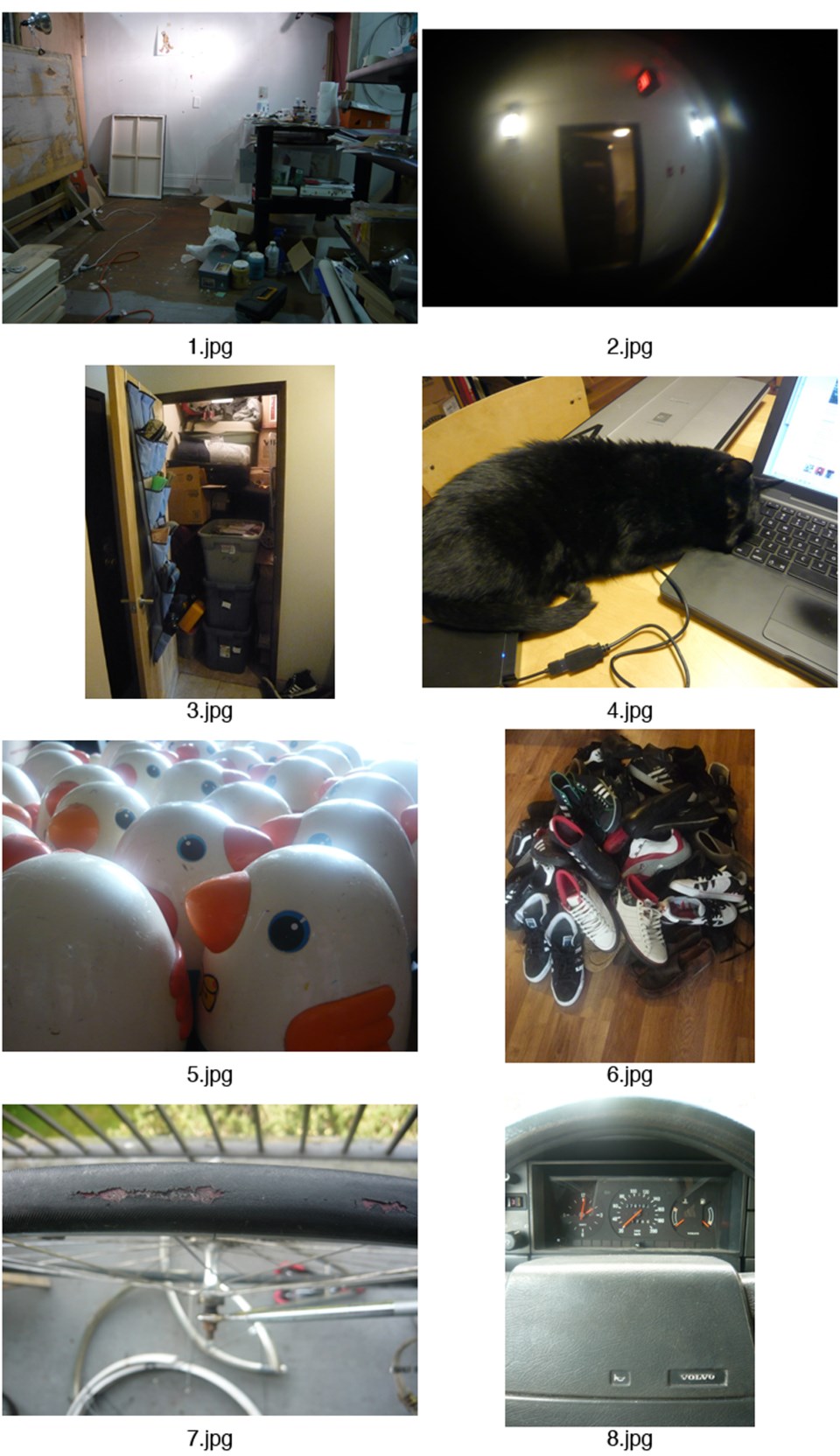 The Proof
1. This is my studio space down at Cambie and Hastings.  It's a large shared space that houses a very diverse group of creative people.  It's a nice change from working alone in an extra bedroom.
2. About 2 months ago we moved into an apartment in Mt.Pleasant.  It's a nice space just a little generic but a welcome change from our DTES Cordova St. coach house.
3. So thankful that we have a storage closet.
4. I do most of my computer based work at home.  Xena likes to hangout from time to time.
5. Weeble birds.
6. It happens.  I do cull the herd from time to time but mostly to make room for some new additions.
7. No breaks and riding a little hard.  Note the fender wasteland.
8. I've loved Volvos for the longest time.  Two years ago I purchased this 1989 240 Wagon with a lot of kms.  A few thousand will be added this summer.  She's a tough old bird.
The Questions
What do you do and where?
I'm a painter and freelance illustrator.  I also do graphics for Momentum Wheel Co.
What neighborhood do you live in?
Mount Pleasant, Vancouver.
What are you working on?
I have a solo show coming up in Oceanside, CA late this summer.  So I'm in the studio most days rain or shine.
Where can we find your work?
On walls, t-shirts and skateboards.
Thanks Andrew! You can check out his work at andrewpommier.com,  and momentumskate.com.