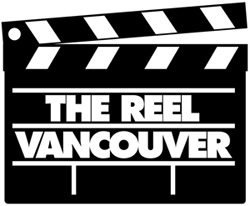 Hometown: Wolfville, Nova Scotia
Age: 25
Favorite Documentary: Welcome to Pine Point
Dream Collaboration: "It's between my partner Brittany and Errol Morris... It would be a sad day if I ever had to choose between them."
If I were to make a list of characteristics which documentary filmmakers should possess in order to be successful at their craft, "compassion" would land comfortably in the top five; and anyone who's ever met Josephine Anderson knows first-hand she's dripping with it. From the moment I met her at orientation day for Capilano University's Documentary Film Program, I knew
she'd be someone I'd stay in touch with long after the program ended, and someone to watch for in the DOXA headlines.
Now three years after our program ended, Josephine has worked on several short personal projects, was selected for the DOXA Connexions Forum and has begun a promising career in documentary film with an interactive doc following the trials and tribulations of Olympic hopeful, Leah Callahan.
We chatted last week about the good ol' days at film school, the godsend that is crowdfunding and how she and her partner in crime, Brittany, are sticking it to the old school way of documentary film.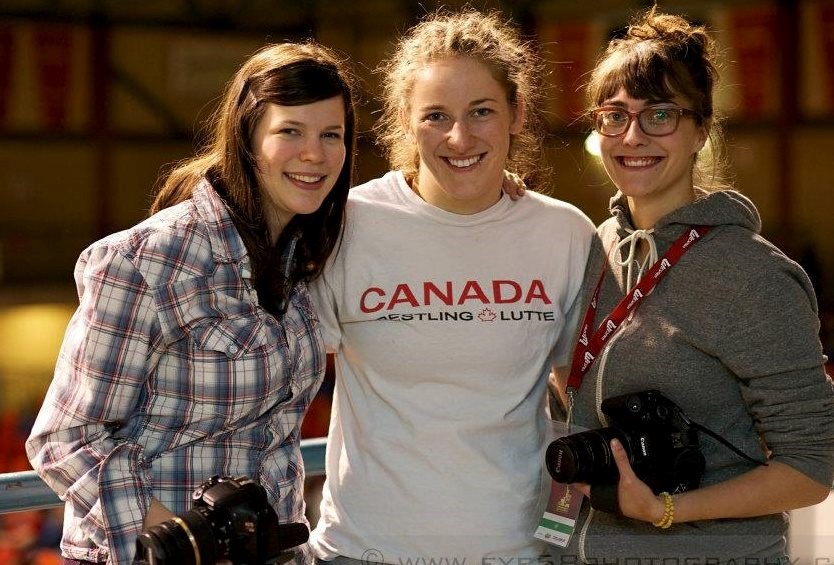 Joey, Leah, and Britt. Photo by Eye:58 Photography
Do you remember your first encounter with docs?
Yeah, the first film I remember watching that made me think that I wanted to make films was Born into Brothels. I found it to be incredibly powerful and I became obsessed with watching docs. One day I asked my friend Alex if he thought I could be a documentary filmmaker and he said, "Sure, why not?" and I thought, "You're right... Why not?" That's how it all started.
What is it about docs you like as an art form?
I always thought that I was going to be a writer, and I did write while I was in University (English major at UBC). But I eventually realized that maybe I didn't want to do it all the time because it was so isolating and I wanted do something that involved
exploring people's stories in a more collaborative way. That's how I was drawn into documentary film. In my books it's the coolest form of storytelling, because not only do you get to be really creative in how you tell the story, framing up shots and making choices in editing, but you're dealing with someone's true story. To me, it's so much more powerful than a fiction film because it's real life. There's so much weight to that. And that's what I love about it, the risk factor; it's exciting to be a part of that true story as it unfolds and to be the one that brings that to an audience.
Who do you feel a greater responsibility to during a project, your subject or your audience?
Ultimately, my responsibility is to my subject. You don't know how many people are going to see your film at the end of the day, but you do know that the relationship you're building with your subject is real. Starting our current film, The Sticking Place, I had never met Leah in person. She was in Calgary and we were in Vancouver, and we were doing all our interviews through Skype. Leah was talking to me so comfortably, telling me all about her personal life and opening up about her thoughts and feelings. Going through this process of exploring someone's story, you can't help but feel like this person is a close friend. I would feel terrible if I satisfied an audience by harming a subject. I really hope that both parties walk away from The Sticking Place satisfied, but overall, it's much more important that Leah, and any of my subjects feel as though I've portrayed them fairly and honestly.
Do you feel like, with the current protest climate, there's more pressure on artists to create socially conscious pieces?
That's a toughy. I think the current protest climate has been a source of empowerment more than pressure for artists. Most artists I know are motivated by the desire to provoke thoughtfulness. The fact that so many people around the world are protesting and calling for positive social change right now just makes it clear that people are hungry for it. Plenty of artists are continuing to make work that isn't particularly socially conscious, but for those of us motivated by wanting to see people live the thoughtful life, the current protest climate is really empowering.
Can you explain what an interactive documentary is?
The standard documentary is one where you go to the theater or you sit down in front of your TV and you just watch, passively. An interactive documentary, or at least ours, is housed on a website and instead of just pressing play and sitting back, you interact with a series of web screens that make up the story. It's kind of like a choose-your-own-adventure. Viewers have to use the mouse to explore the story, clicking on the content that catches their curiosity. So, instead of us, the filmmakers, dictating what you need to see, it's up to you, the viewer, to take part in the act of storytelling itself. It's a super fun way to watch a film.
So, what is your current project?
The Sticking Place is an interactive doc about Canadian freestyle wrestler, Leah Callahan. The film follows her journey from Nationals, where she lost to the ten-time national champion, to Olympic Qualifiers. But unlike a traditional sports documentary, the Sticking Place really gets into the nitty gritty of Leah's life. Leah sacrifices so much to wrestle at this level. She gets injured all the time, and she doesn't get any fame or fortune out of it, but she loves it fiercely. She's working her butt of for a spot at the Olympics, because it's her dream, but at the same time she is constantly questioning why she's doing it. That's what The Sticking Place is all about, not just blindly pursuing your dreams, but pursuing them thoughtfully and critically.
<iframe src="http://player.vimeo.com/video/31775234?title=0&amp;byline=0&amp;portrait=0&amp;color=F4F8E7" width="491" height="276" frameborder="0" webkitAllowFullScreen mozallowfullscreen allowFullScreen></iframe>
How did it come to be?
My Co-Director, Brittany, was friends with Leah and she went to Nationals to watch Leah compete and ultimately lose to Ohenewa Akuffo; this fierce wrestler with a reputation for being undefeated. While she was watching the match, Britt thought to herself, "F***, this is amazing, we need to make a film about this." Meanwhile, we had been working on developing a completely
different film and were hitting a wall with it. Britt suggested we put it on the back burner and work on Leah's story instead. We had coffee and an hour later, she had me sold on it. Best decision ever.
What has been your experience with crowd-funding sites like Kickstarter and IndieGoGo?
For us, it's been a game changer. We'd be making The Sticking Place no matter what, but we wouldn't be able to pay anyone so it would be a totally different film. Kickstarter and IndieGoGo give emerging artists the chance to really prove themselves to the public. If you can convince enough people to believe in your project and pledge a small amount, this can add up to a substantial amount of money. We raised $20,000 through Kickstarter, so for us it was an amazing resource.
Do you think it's going to change the kinds of films we're seeing?
Definitely. Putting the power in the hands of the people means that we can move away from the one-size-fits-all content that we get in mainstream cinema. Crowdfunding allows filmmakers to appeal directly to niche crowds and ultimately this gives filmmakers the ability to create incredibly artistic films, free of constraints from investors. I think we're going to start seeing more and more projects that are as progressive as the people who back them.
Josephine and Brittany are still looking for financial contributions big and small, so if you'd like to learn more about The Sticking Place Documentary, Leah, or how you can get involved in helping the team get to London 2012, visit the website www.thestickingplacefilm.ca