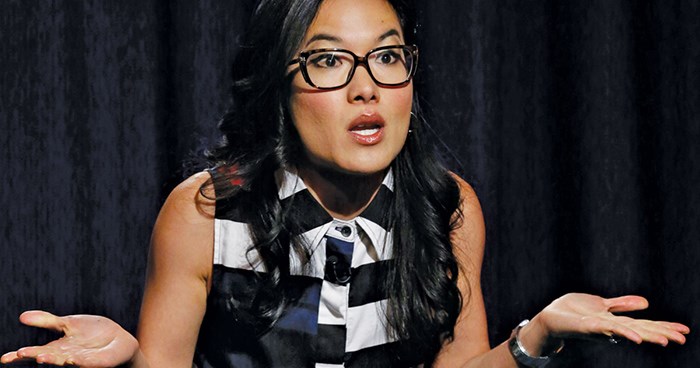 Famous for doing standup when she was nearly 9 months pregnant, Ali Wong may joke about babies, but this is not a comedy show you bring kids to! She's crass, brave, and more honest about sex and life than anyone! She's so popular she's doing six shows in three nights at the Vogue. Grab a pair of tickets before they're all sold out. Make a saucy date night out of it!!
But Wong's gut-busting stand up is one of the 10 best things to do & see in Vancouver this weekend, as picked by our city's #knowfun Selectors at Do604.
1) Vancouver Craft Beer Week (VCBW)
at Various Locations - May 26 - June 4
Two days, 100+ breweries & cideries pouring over 300 types of liquid gold. So drink up and get boozy this week with Vancouver Craft Beer Week! 
2) Vancouver Indigenous Media Arts Festival (VIMAF)
at Various Locations - All Weekend
Dive head first into First Nations culture, music and activism that's right here in B.C.! It's no doubt the best way to connect to the community around you. 

3) ROVE Art Walk
at Mount Pleasant - Friday May 26
Join the free art walk that only happens twice a year! Rove around Mount Pleasant and let the local creativity inspire you. 

4) Father John Misty
at Malkin Bowl - Friday May 26
Feel like you're on top of the world when Father John Misty's smooth rockin' indie fills the Malkin Bowl! 

5) Modified Ghost Festival II
at The Rickshaw & Red Room - All Weekend
Does metal, rock, punk, hardcore & progressive music complete the dark empty hole in your life? Modified Ghost Festival II is the festival for you! 2 days of nothing but heavy, loud and hardcore music. 

6) The Empire Strips Back: A Sci Fi Burlesque Adventure
at The Rio - Friday May 26 & Saturday May 27
Venture to a galaxy far, far away that's filled with showgirls, vaudeville, nostalgia with Luke Skywalker & Darth Vader (probably with some clever, tantalizing spins on their names). 

7) Ali Wong 
at The Vogue - Friday May 26 & Saturday May 27
Whether it's to relive the process of raising a child or mentally preparing yourself, you'll definitely get a good laugh out of it! 

8) The Shins
at Queen Elizabeth Theatre - Saturday May 27
Bringing back the pop traditions from the 60's, The Shins jangly upbeat jams will give you a whole new meaning to "indie rock"! 

9) Barely Alive with Myro featuring T!G3R HOOD$ & Life's Strange Dream
at Harbour Event Centre - Saturday May 27
Feel the bass pound through the walls and pulse through your veins when Barely Alive, Myro, T!G3R HOOD$ and LSD create thundering waves in Harbour Event Centre!

10) Battle of the Barbers
at Fortune - Sunday May 28
From best facial hair to best fade, see your favourite local barbers battle it out at Fortune and how a simple new do can change everything! 

Have a great weekend checking out these events!