Every year for about the past four years now my husband, son, and I have been visiting Tofino. On these family adventures we don't get too adventurous. We've been FISHING with Cleanline Sportfishing and have enjoyed some great BRUNCHES, and then there's always beachcombing. While roaming the beach stomping kelp bulbs and inspecting shells I've found myself staring out at the surfers longingly, wishing I was one of them. Finally, this year it happened. I learned how to surf.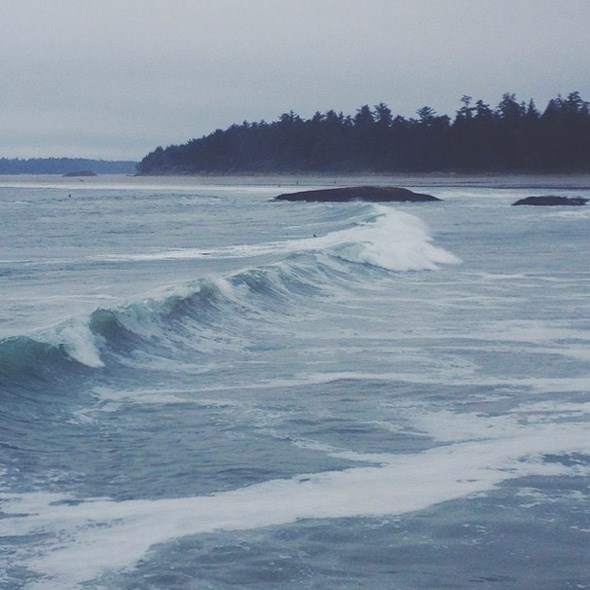 This trip to Tofino was like no other I've had before. For starters, instead of a family trip this was a girls weekend with 2 of my closest friends Vicky and Carina. We stayed at Long Beach Lodge Resort which offers both suites and cottages and my friends and I stayed in the latter. As you can see from the image below, my friends are clearly super excited about our accomodations. And who wouldn't be?! This place has 2 levels, a full kitchen, living room with fireplace, 2 bathrooms, and 2 bedrooms with 3 beds in total! It was just steps away from The Surf Club Adventure Centre and just a short walk down to the lodge and beach. And possibly the best part of all...a private hot tub just outside of the master bedroom!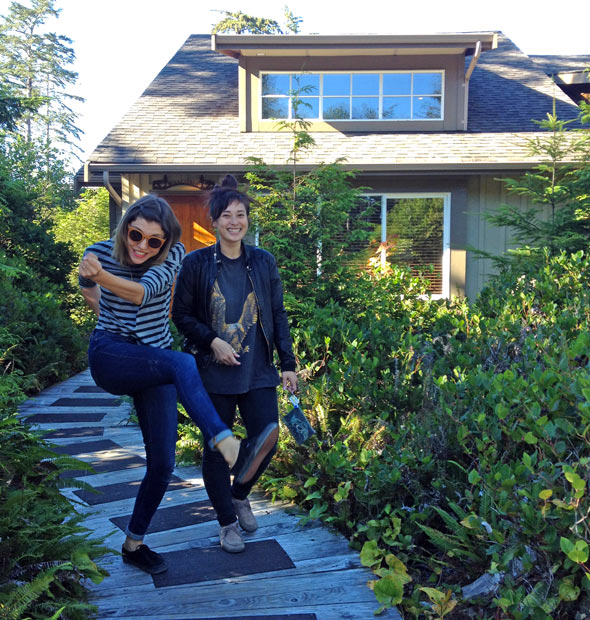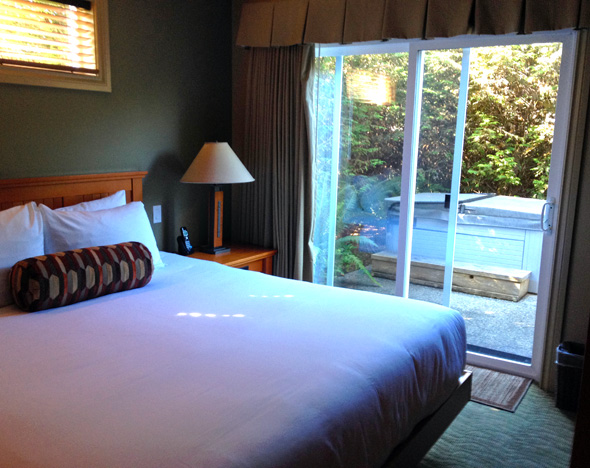 Our surfing adventure began on a perfect Saturday morning. We woke up feeling relaxed and well rested, and just before 10am we strolled over to The Surf Club to begin our lessons. Staying at LBL and taking lessons through The Surf Club was nothing short of convenient. They provide you with all the equipment and you have the option of taking group or private lessons. My friends and I opted for private lessons which cost us about $300 total. This got us 2.5 hours with a really fantastic instructor who had us up on our boards and riding waves in no time flat! In addition to gear and lessons, the club offers access to their hot tub and sauna, as well as their change rooms which are equipped with big beautiful private shower stalls, and fully stocked with toiletries and fresh towels. Everything you could possibly need or hope for.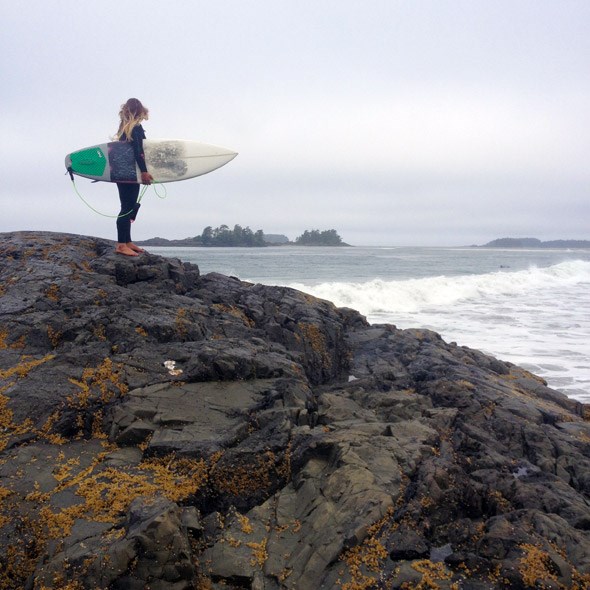 Well, Im hooked. All three of us are. Surfing is one of the most incredible experiences any of us have ever had, and we're all moms. Surfing is right up there with having babies! Just kidding! But really truly, surfing is so so awesome. I am struggling to find the words to describe how it feels being out there. So maybe you just need to experience it for yourself. And now's a great time to book your Tofino surf adventure, because October has been declared the official surf month on Vancouver Island. I'm hoping I'll be back very soon. Until then, I'll be surfing in my dreams.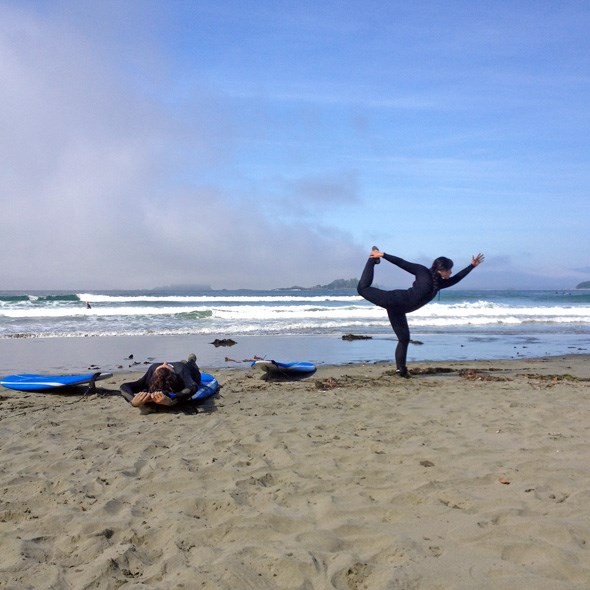 A huge thanks goes out to Long Beach Lodge for hosting Carina, Vicky, and I, and a special thanks to our surf instructor and the folks at The Surf Club for making this experience one to remember for a lifetime.