On April 4th we ANNOUNCED ten local designers that we commissioned to design #inthevilage inspired t-shirts, then we allowed a couple weeks for you to VOTE ON THEM. Yesterday the top 3 were finalized based on a vote tally! They were Melanie Kimmett's, Helen Eady's and Kim Ridgewell/Leah Gregg's, all shown below.

As promised the jury of myself, Bob Rennie and our recently-announced third judge, former Mayor of Vancouver Larry Campbell (!!!), put our heads together and picked a t-shirt design that we collectively felt best represented the awesomeness of the Village on False Creek. It took some deliberating and was a tough choice to make but in the end we landed on...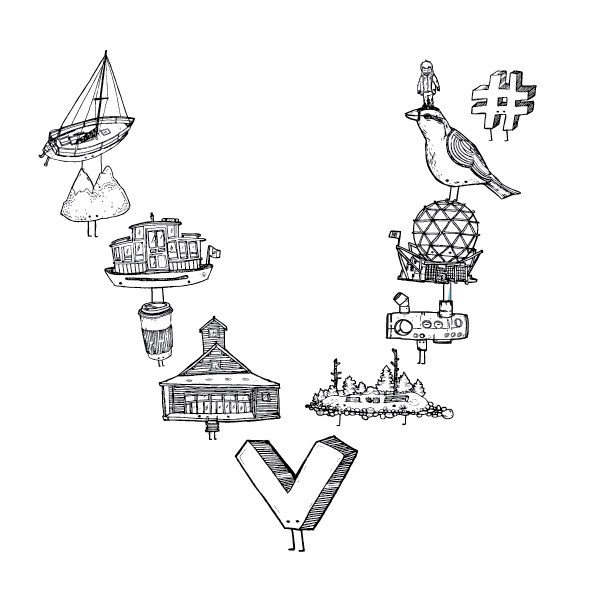 Kim and Leah's!
Thanks to everyone who voted, and especially all of the designers we brought in to participate. Stay tuned next week as we get a bunch of tees printed and give you an opportunity to get your hands on one for free!