A new kitty once a week! Click here to find out how your cat can appear on Van City Kitty.
This week is "Adopt A Less Adoptable Pet Week" and these two are a purrfect example of how adopting an animal who may not be the most photogenic, who may be a little older, or who may need a bit of extra care and attention can be the most rewarding experience for you and your family.
Wilbur and Olive were rescued through VOKRA, and they are having their annual walk fundraiser this weekend!
-You can join us for the Walk For The Kitties, or donate  here.-
Here are the deets on Wilbur and Olive as submitted by VIA reader : Valerie!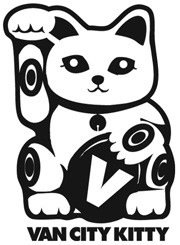 Names:  Wilbur and Olive
...
Breed/Colouring: Wilbur is Persian and Olive is a Persian tortoiseshell mix.
...
Hood: Hastings-Sunrise ..
Habits: They both LOVE to eat; non-stop if you let them.  They love their playtime followed by a nap. Wilbur has a way of telling you what he wants by standing in front of you and then moving sideways to get to you go where he wants.  He is a very smart and determined boy. 
Their human mom and dad say they will often see a white streak run past them (Wilbur) followed by a dark furry blur (Olive) in hot pursuit.
Hangouts: They are both total snuggle bunnies and will stay on your lap forever if you let them.
Favorite Things: Wilbur acquired a favorite blanket while at his foster home, and now the two of them love to snuggle on it.
Other Info: Olive was found wandering a backyard - a victim of irresponsible 'backyard breeding,' abandoned because she wasn't profitable. Wilbur was found in a warehouse, abandoned by his previous owners (more backyard breeders), left to fend for himself. He was in bad shape, being beat up by local feral cats. Wilbur was also in desperate need of eye surgery, which VOKRA funded.
These two would have surely been considered unadoptable at many shelters because of their special medical needs, but because a a dedicated group of people, including their new family, decided they deserved a chance they are now in a loving forever home, and have touched the lives of many.
Olive enjoying the good life :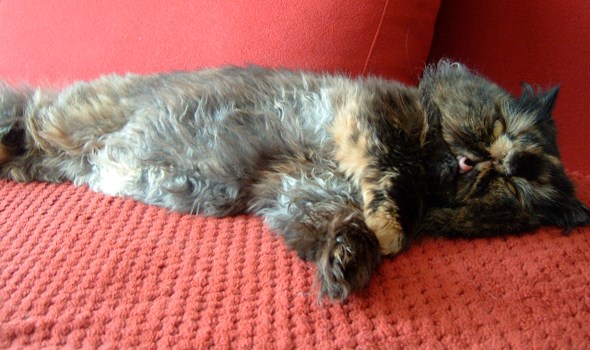 Wilbur, having triumphantly captured the fuzzy blue snake: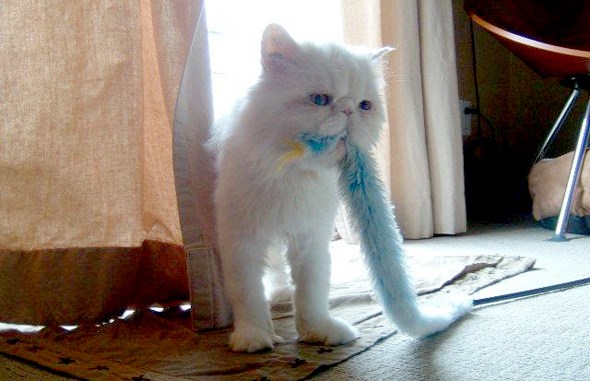 Best friends, both comfy and loved against all odds: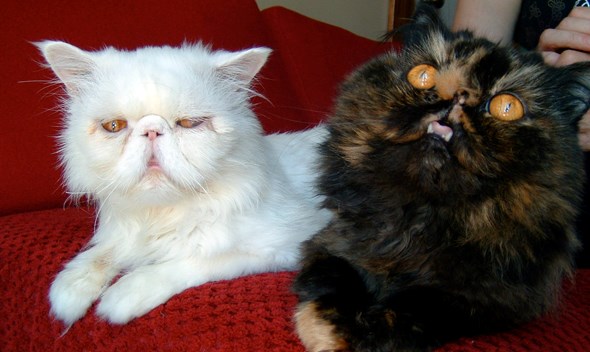 More information about VOKRA's Walk for the Kitties:
-You can join us or donate  here.-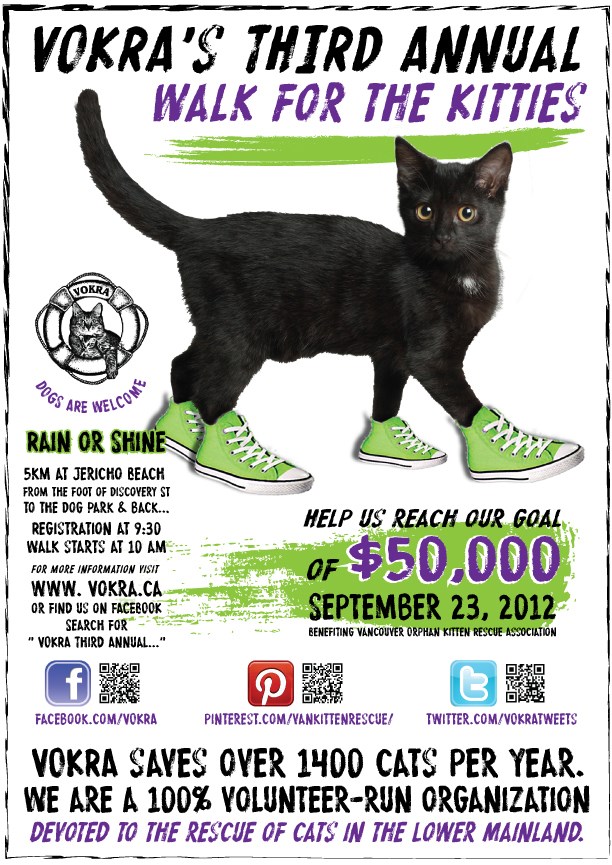 If you're interested in adopting a pet, check out our monthly Van City Kitty Take Us Home editions (most recently or here or here .)