Vancouver Heritage Foundation is a registered charity supporting the conservation of heritage buildings and structures in recognition of their contribution to the city's economy, sustainability and culture.
As the weather turns chilly and the leaves fall off the trees we find ourselves getting inside, getting cozy and thinking about fast approaching holidays. It is a great time of year to celebrate our local artisans and craftspeople and spend some time with family. A number of this year's seasonal events also take place at historically significant sites!
If you're looking for the perfect gift found only at craft fairs and markets, or some great seasonal events to take the family to, check out these ones that feature some of our Places That Matter sites.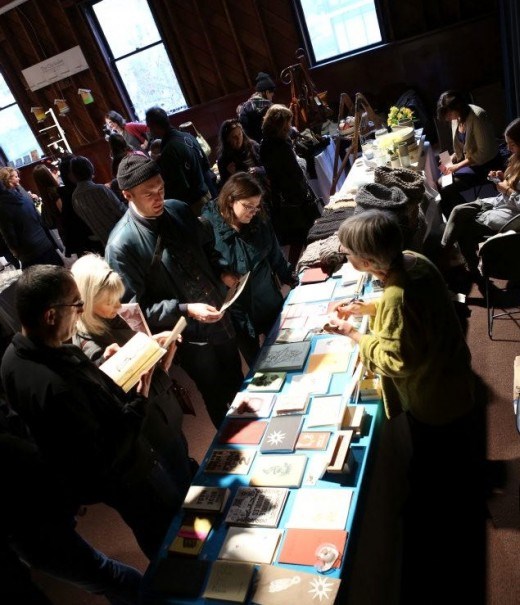 TOQUE 2013 at the Western Front
303 East 8th Ave
Friday, December 6 6-10pm
Saturday, December 7 11am-7pm
Admission by donation
http://front.bc.ca/events/toque-western-front-annual-fundraiser-and-craft-sale/
Western Front presents its annual craft sale + fundraiser, TOQUE.  Stop in for great shopping with goods ranging from publications, cards and textiles, to ceramics, jewellery and chocolates.
The Western Front (plaque #64) was founded in 1973, buying a former Knights of Pythias Hall, creating a space for the exploration and creation of new art forms. It quickly became a centre for poets, dancers, musicians and visual artists interested in exploration and interdisciplinary practices.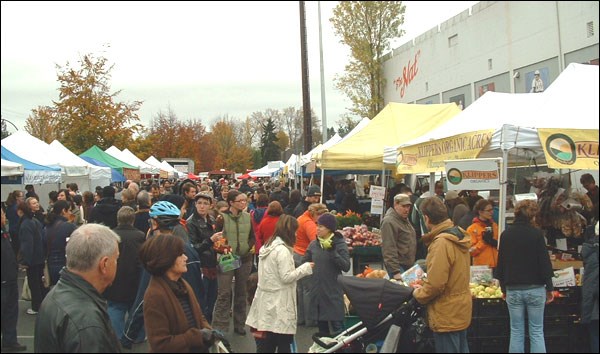 Winter Farmers Market at Nat Bailey Stadium
In the East Parking lot and Plaza of Nat Bailey Stadium
Every Saturday, 10am - 2pm (closed December 28)
http://www.eatlocal.org/wfm_2012_13.html
Vancouver Farmers Markets (otherwise known as Your Local Farmers Market Society) is about people who love fresh food at festive gatherings. With the initial goal in 1995 to create the fun and value of weekly Farmers Markets in urban settings, the Society and the Markets have become Vancouver plazas of fun, discovery, and connecting. Through the Markets and special events, the Society spreads awareness of agricultural issues facing our largely urban society.
Nat Bailey Stadium plays host to the Vancouver Winter Farmers Market with lots of fresh food offerings. Nat Bailey was first named Capilano Stadium, replacing Athletic Park at 5th and Hemlock and is #69 on our PTM list.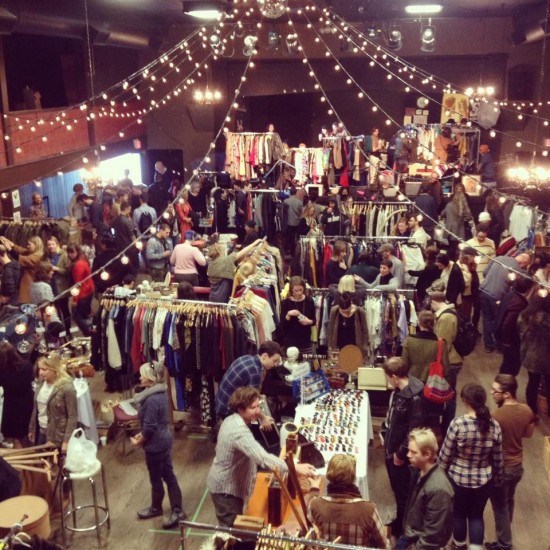 Eastside Flea Market at the WISE Hall
1882 Adanac St.
Every 3rd Saturday of the month (plus additional dates!)
Admission by donation
https://www.facebook.com/eastsideflea
The Eastside Flea is a new flea market in East Vancouver featuring a diverse array of local vendors from handmade goods, vintage clothing & antiques, art, craftsmen items, garage sale, and more!
The WISE Hall (#64) was built in 1925 by the Grandview Methodist Church when it was used as a gymnasium, bowling alley and kindergarten. Purchased in 1963 by the Welsh, Irish, Scottish & English (WISE) Social & Athletic Society it served as a meeting place for their club. Since then, the hall has hosted a diverse array of performing artists and is a space for the community to gather, perform and celebrate.
Trout Lake Community Centre – Breakfast with Santa
3360 Victoria Drive
Sunday, December 8 9:30am – 10:30am and 10:30am – 11:30am
$5/person (2yrs & under are free)
http://troutlakecc.com/news-and-events/
With two seatings on Sunday, December 8, this family friendly event starts with a pancake breakfast and other surprises and then Santa Claus will come to visit. Enjoy a family skate party after breakfast. Parent & Tot Gym included.
From the 1860s until the city built its Capilano water system in the 1880s, TroutLake provided water for the boilers at Hastings Mill on Burrard Inlet and was a popular skating rink during cold winters. The lake and surrounding land were donated to the Park Board in the 1920s by Aldyen Hendry Hamber on the condition that it be named for her father, John Hendry, one of the industrialists who had owned the Hastings Mill. The Trout Lake plaque was presented and installed this summer and is #41. Take a walk around the lake to read the plaque installed on a bench.
A legacy of the 2010 Olympic and Paralympic Winter Games, Trout Lake Community Centre provides a gathering place for community to enjoy recreational activities in a spectacular location.