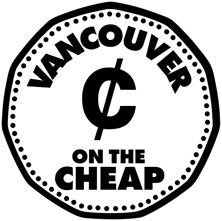 If you were to create a Venn diagram where one circle was labeled "cheap" and the other labeled "awesome", the middle point where they cross over could be labeled "Vancouver on the Cheap". In other words, this is a weekly series on things to do and places to go in Vancouver that fall into that magical category of being both cheap and awesome.
Got a cheap-living tip you'd like to share? Send it in!
One of the best days to get a great deal? Your birthday of course!
I love getting a free meal or other deal any day, but it feels extra special to get a treat on your birthday. Lucky for us, most businesses have figured out by now that free birthday stuff is a great way to harbour happy feelings amongst customers.
My birthday was last week and of course, I made a run of the freebies. Here's what you can get.
Denny's - Free Grand Slam
The fine print: you can just show up and get a regular grand slam no problem - just show them your ID (and yes, they register it into their system so you can't do it twice). If you want to do one of the fancy "build your own" Grand Slams then you've got to eat with someone who is also ordering a meal. I learned this the hard way when I accidentally kind of spoiled my roommate's birthday breakfast by just ordering a tea. (Sorry Roomie!)
IHOP - Free Rootie Tootie Fresh 'n Fruity
The fine print: you need to sign up for their email list to get a free breakfast from them, but hey, you also get a free breakfast just for signing up! You'll get a certificate by email to print off and bring in on your birthday.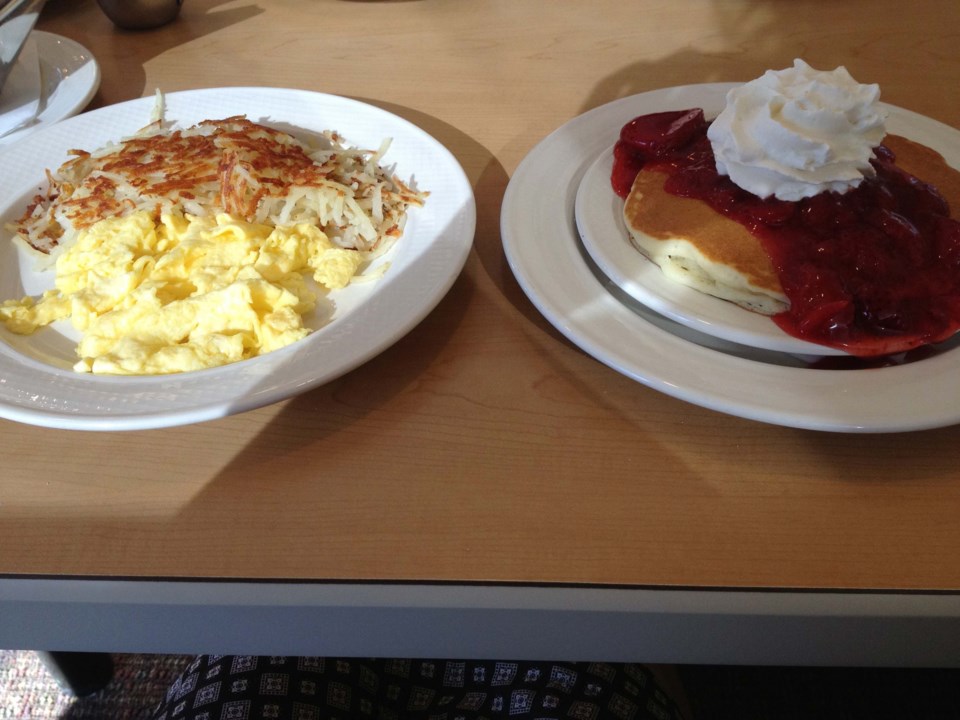 That's my free Rootie Tootie Fresh 'n Fruity! If you eat meat yours will look a little different than mine.
Marble Slab - Free Cone
The fine print: you also have to sign up for their email list to get the cone, but I will say that this is a pretty okay email list to be on. They don't email very often and mostly about deals. Bonus that you don't have to use the certificate on your birthday - they give you a few extra days with it. Un-bonus that you have to print it off to get your freebie or they will flat out refuse giving it to you.
Booster Juice - Free Smoothie
The fine print: Another email list required, print the certificate.
Blenz - Any free drink
The fine print: Apparently not every location participates in this, but the one at Granville and Broadway does. Nothing to sign up for, nothing to print, just show your ID and get the most expensive drink you can find.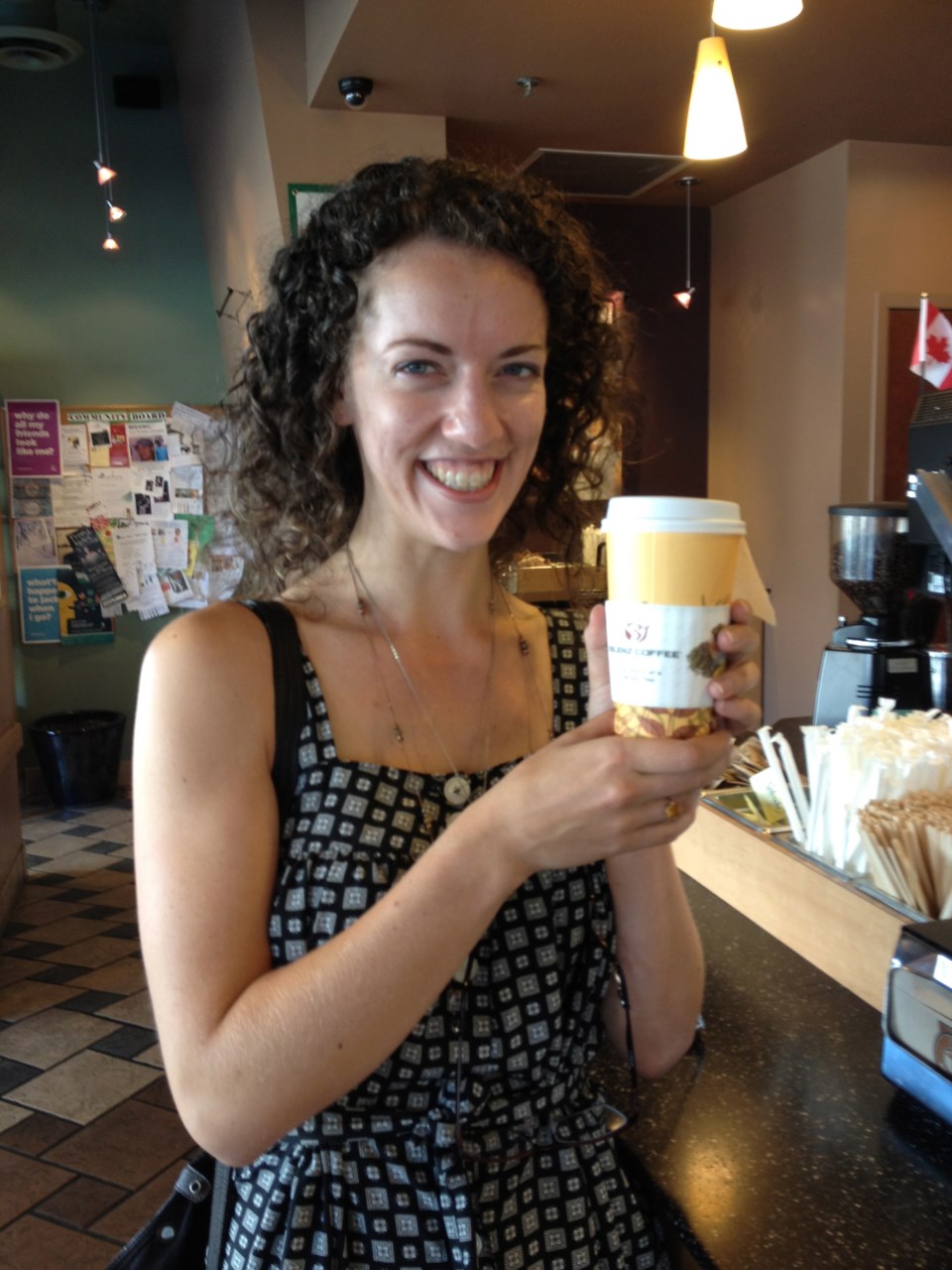 Guess who's happy to have a free drink?
Sephora - A free gift
The fine print: You have to join the Sephora club and get a membership card, but you can do that in-store when you get your gift. Another one that doesn't require you come on your actual birthday, which is awesome. They pretty much just give you one a year and you go whenever you want to get it.
Starbucks - Any free drink
The fine print: You have to register a Starbucks card to your address. They mail you a postcard with a gift card for a free drink. Make sure you register at least a couple of weeks before your birthday.
Those are the only straight-up freebies I could find. A few other places give you a free meal or dessert, but with the expectation that you bring 1-4 people with you who all order entrees and/or drinks. These places include:
The Keg - Free dessert
Red Robin - Free burger
The Old Spaghetti Factory - Free meal
The Boathouse - This one deserves a special mention. When you sign up for their email list they say you get a $25 gift card on your birthday. Turns out what you actually get is $25 off a meal if you bring 4 people who all order entrees. Not really the same thing, is it? I'll be honest, there's nothing that bothers me more than this kind of bait-and-switch. Don't tell me you're giving me a $25 gift card if you're not going to do it! Vera's offered a $10 gift certificate, and that's what I got in my inbox the week of my birthday. Honesty, people. Where's the honesty?