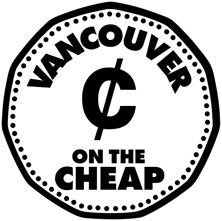 If you were to create a Venn diagram where one circle was labeled "cheap" and the other labeled "awesome", the middle point where they cross over could be labeled "Vancouver on the Cheap". In other words, this is a weekly series on things to do and places to go in Vancouver that fall into that magical category of being both cheap and awesome.
Got a cheap-living tip you'd like to share? Send it in!
Being that I am a curmudgeon when it comes to paying full price for things (usually the sale price is what I think things should cost in the first place), my friends have to put up with a lot of "do you remember when this only cost a dollar?"-type comments. One that never stops getting me going is the movies. Because I still have vivid memories of my Mom giving me $5 to go to the movies with my friend and that would cover my admission and my popcorn!
No more, now going to the movies is a full-on, $20 minimum-type affair (if you require popcorn, which I do.) Unless! (And there is an unless!) Unless, you go on cheap night. You see, they tried to take cheap night away some time ago, but then everyone got so angry at paying admission costs that were almost the same as live theatre, they had to bring it back.
A quick round-up of your cheap movie options in Vancouver: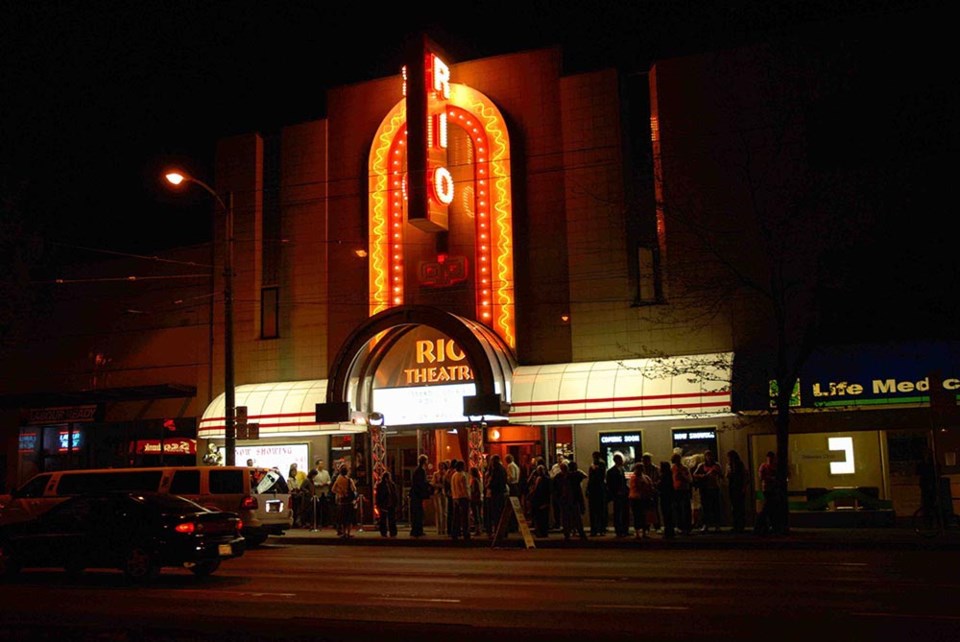 The Rio Theatre: Cheap Date Monday & Tuesdays and Midnight Specials
Not only did it win its infamous battle to sell alcohol, play live music, and movies, but it's got some great prices to go with the really cool events. When it comes to movies, they play first run Hollywood blockbusters as well as the occasional indie or cult classic. Their regular ticket price is $12, but on Mondays and Tuesdays you can get in for a mere $6. Then there's the Friday night midnight showings of cult classics for $8, with $1 off if you come in costume! These aren't every single Friday, so don't just show up and hedge your bets. Check the schedule, keeping in mind that as an independently run single-theatre house they don't always know what's going on too far in advance.
To add to the deals, if you pay $10 to get a lifetime membership, you get $2 off movies and free popcorn and pop refills.
Cineplex - Cheap Tuesdays
Not to be left out, movie giant Cineplex also has cheap Tuesdays, or as they call them "Cineplex Tuesdays". According to the website you get an unspecified discount off their regular price tickets. Going to Les Misérables on Tuesday night my roommate and I got our tickets for $8 - a totally worthwhile investment. Plus, if you have a Scene Card (free!), you get 10% off your tickets every time, including on Tuesdays. Plus discounted snacks and points towards free movies down the line. Pretty worthwhile, if you are okay with trading in some of your privacy (we all know that these membership rewards programs only exist so they can track your purchases and market to you more effectively) for a deal. I know I am.
Sadly I pre-wrote this post a while ago when Festival Cinemas was its own entity. Now it's a part of the Cineplex conglomerate, which could be okay since they've promised to keep showing the same kinds of movies, but it does mean that they don't get their own shout out for the cheap movie nights. On the upside, Cineplex's cheap Tuesday price is actually cheaper than Festival Cinemas' was, so there's always that!
Also worth noting is The Church at the Hollywood. Remember that gorgeous old Hollywood Theatre on Broadway and Balaclava that closed many years back? Well, now it's run by a church that has completely maintained the space and occasionally holds cultural events, including screening classic films, by donation! They aren't regular events, so you've got to check the community page on their website to keep abreast of what's going on.