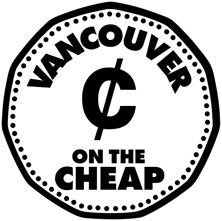 If you were to create a Venn diagram where one circle was labeled "cheap" and the other labeled "awesome", the middle point where they cross over could be labeled "Vancouver on the Cheap". In other words, this is a weekly series on things to do and places to go in Vancouver that fall into that magical category of being both cheap and awesome.
Got a cheap-living tip you'd like to share? Send it in here or tweet it to @andreaxuaxua (#cheapthing)!
When was the last time you got to see a classic 35mm film at the old Hollywood Theatre? Now is not only your chance to do so, but it could be your last chance, so make it count! The Church at the Hollywood, a church that has been occupying the old Hollywood Theatre since it closed, is hosting an old-timey shindig to say farewell. Three nights long, it features a photography exhibit, documentary on the Hollywood Theatre, and a screening of the old standard You Can't Take it With You. The cost is a recommended donation of $5 to cover the costs of getting the film (it looks like if you pre-book online the cost will be a fixed $5 plus service fee, with flexible admission at the door.) They are also looking for volunteers, which will surely get you through the door for free! Email Sarah Kift (sarah@pgcc.org) if interested.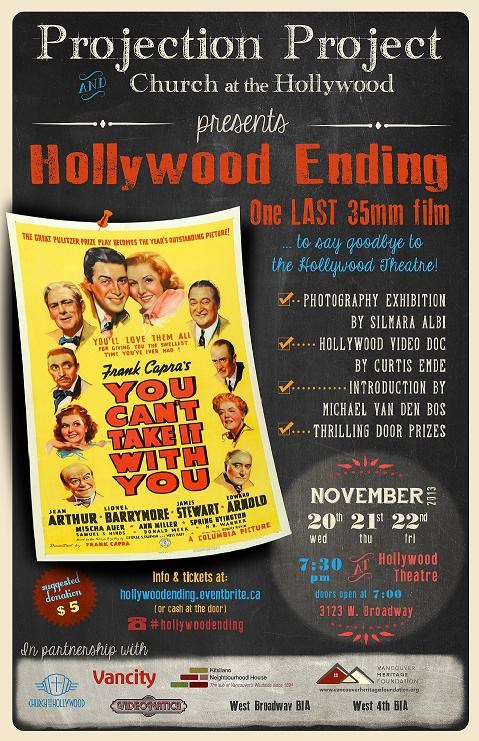 You Can't Take it With You - The Hollywood Ending
The Church at the Hollywood - 3123 W Broadway
Nov 20-22 at 7pm