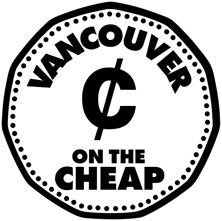 If you were to create a Venn diagram where one circle was labeled "cheap" and the other labeled "awesome", the middle point where they cross over could be labeled "Vancouver on the Cheap". In other words, this is a weekly series on things to do and places to go in Vancouver that fall into that magical category of being both cheap and awesome.
Got a cheap-living tip you'd like to share? Send it in!
Most cheapskates in Vancouver already know about the Vancouver Flea Market - that giant warehouse at Terminal Ave. Now there's a new flea market in town and it's got a totally different vibe. It's The Eastside Flea Market.
Once a month at The WISE Hall, The Eastside Flea Market bills itself as "a community flea market", and chatting with the founders I really got the feeling they meant it. It's a sort of mix between one of these fancy craft fairs and a giant warehouse filled with goods (some of which may not be that good).
It's cheap on two counts: entrance is a recommended donation of $1 (score one against those craft fairs!), and naturally, because it's a flea market, the products are cheaper. Now, because they have a range of vendors and a lot of vintage, hand crafted-type stuff, some things are pricier, but no one can expect to afford everything when they go shopping, and that's half the fun of a flea market!
It's also worth noting, that since this flea market is composed of local vendors, most items will also be either second hand/vintage, hand-made, or recycled in some way, which means you get exemption from the ethical cheapskate's dilemma: cheap and probably made with zero ethics, or expensive and ethical. It seems like the majority of products you find here will fall into that magical category of cheap (or at least affordable) and ethical. Beautiful!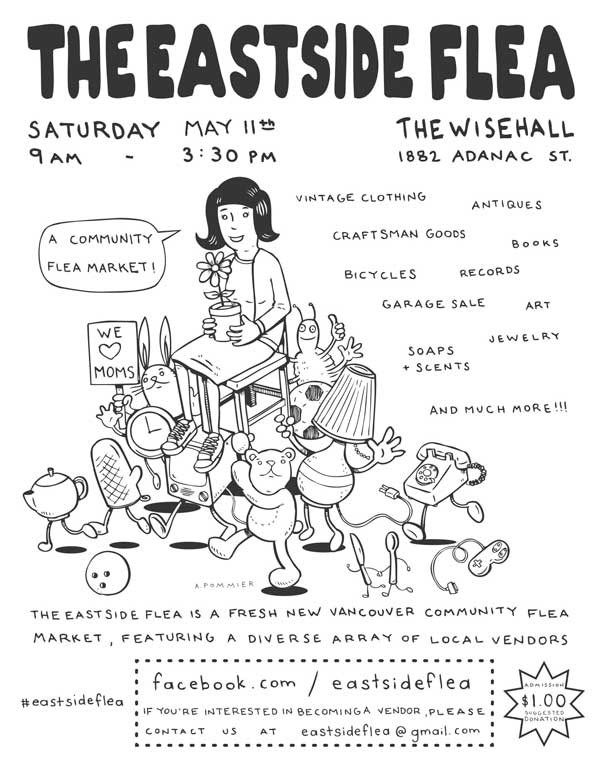 Here's the result of my quick Q&A with Jill and Linda, founders and operators of the market.
How did the Eastside Flea Market begin?
The concept for The Eastside Flea began when we were inspired by the success of the Brooklyn Flea in New York, and the growing popularity of modern, community-based flea markets across North America. The operators of the Brooklyn Flea saw New York City's cultural community take a hit with the closure of several Manhattan local markets in 2008. Since then, they have grown the Brooklyn Flea into an inclusive community event providing economic stimulus to the vendors, entrepreneurs, and local businesses. There are clear similarities between their story and the current impact development is having on Vancouver's Arts and Cultural communities. Shortly after the closing of the Waldorf was announced, we were hanging out one Sunday afternoon and talking
about my longtime vision for a Vancouver market that was based loosely on the Brooklyn Flea – something that could be a destination for everyone in the community. We decided to go for it and started planning right then and there!
What are you hoping to achieve with the market?
We really want the Eastside Flea to be a place where people can find great stuff for a great price, and have a great time! There aren't a lot of affordable options for people to not only vend and sell their wares, but for friends and families to come check out with breaking the bank. The atmosphere of the Flea is fun, easygoing and neighbourly - we want everyone to enjoy themselves!
What kind of vendors will people see?
We really try to have a good mix of vendors at each market, so one Flea is never the same as the one before – vintage clothing, antique and collectibles, craftsmen items (leather and wood work), handmade goods such as soaps and scents, bicycles, and anything else really you'd expect at a community Flea Market.
To quote one of our vendors: "We've got everything man, at The Eastside Flea man!"
How cheap are we talking here with the products?
Prices range from less the $1 to about $150, where most vendors are in the $10-$20 area. If some vendors plan to sell at a higher price point, we encourage them to include some lower priced items as well, so people can really check out every booth!
What are you looking for in your vendors?
In the vendors as a whole, we look for diversity - the best thing about a flea market is the anticipation of never knowing what's going to be there, so we really want to make sure it's a room to wander. On a more individual basis, we look for vendors who really care about their goods, and the flea market experience in general. It's nice to be surrounded by people who are also invested in community events and thankfully we've managed to find a lot of those.
What should people be sure to do or check out when they come down?
Jill: The Flowers for Food donation flower stand and the Pakora truck outside!
Linda: We have a used bicycle vendor for the first time next week which I'm really stoked on, and we also have a couple youth-run vintage clothing vendors that are giving teens a chance to learn entrepreneurial skills, with goods that are priced to sell!
Anything else you want people to know about the Eastside Flea Market?
We think a lot of people don't realize how easy it is to set up a table and sell some of their extra stuff hanging around the house. At our first market, one of the busiest booths was two ladies who shared a booth, cleaned out their storage locker and were just selling old tools, lamps, extension cords, you name it! The added element of garage sale tables really let's everyone participate.
Also, don't be afraid to haggle on the price! Many of our vendors expect customers to try and get a deal, so don't be turned off if the sticker price isn't what you'd like to pay - make them a reasonable offer and you might just get what you want.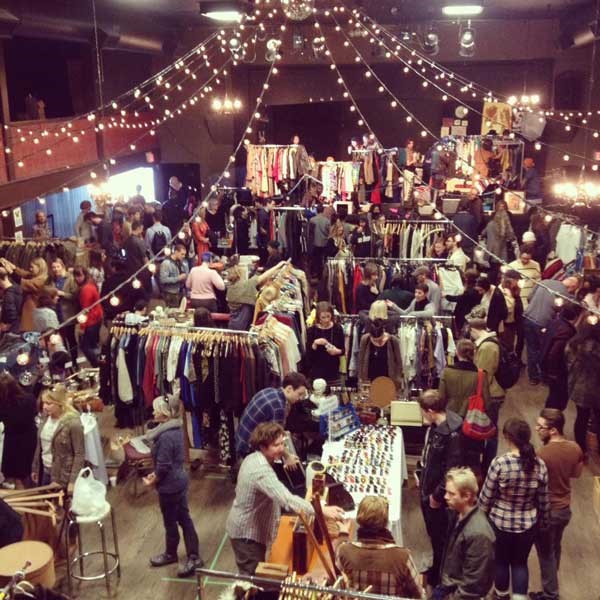 The Eastside Flea Market
Saturday, May 11th, 9am-3:30pm
The WISE Hall