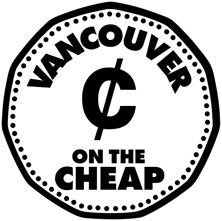 If you were to create a Venn diagram where one circle was labeled "cheap" and the other labeled "awesome", the middle point where they cross over could be labeled "Vancouver on the Cheap". In other words, this is a weekly series on things to do and places to go in Vancouver that fall into that magical category of being both cheap and awesome.
Got a cheap-living tip you'd like to share? Send it in here or tweet it to @andreaxuaxua (#cheapthing)!
Here's a new way to buy clothes: by the pound! The Rag Machine is the brainchild of the cool kids behind F as in Frank, where you can get selected second hand clothes for only $4.95 a pound. If that sounds completely abstract to you, fear not, they have done the math for you. On average (with obvious differences based on fabric weight and details like studs, sequins, and the like), you can get three t-shirts, two light dresses, one pair of pants, or up to thirteen silk scarves in one pound! Cheaper than most thrift stores, by far.
The experience of shopping in the Rag Machine is perfect for those into the hunt: the room is sorted into bins for different types of clothing, and then you just dig around. It's a bit of a crapshoot what you'll find, but of course, that's part of the fun - just make sure you leave yourself enough time to really go through things - you'd hate to leave a treasure at the bottom of the bin! And remember: the pay-by-weight system might mean that the sequinned top costs more, but it also means clothing made out of finer fabrics (think silk, linen, or marino wool) are even cheaper!
The clothes are all graded at AAA or AA, which means they should all be clean, relatively free of damage (I did wind up with one dress that had a giant stain in the back I somehow missed), and on the happy side of the style spectrum.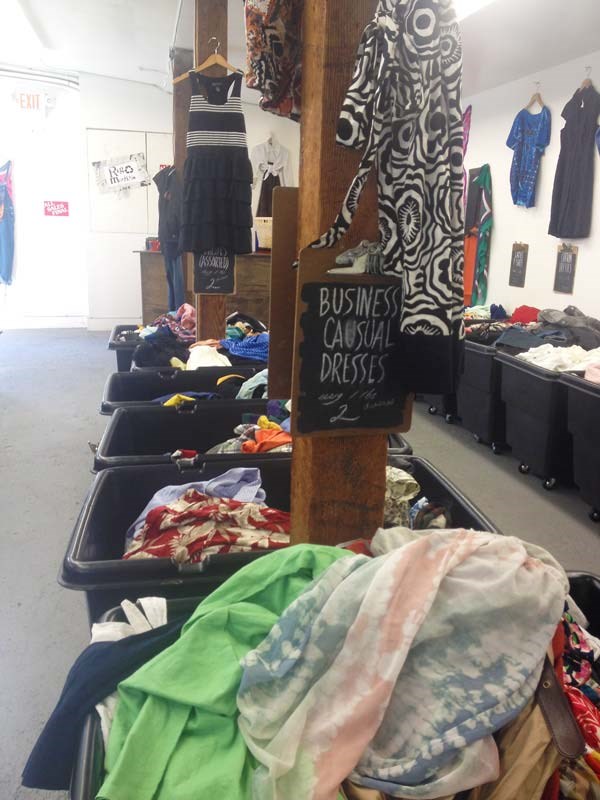 The Rag Machine
Located in the alley behind F as in Frank (2425 Main St)
11am-6pm