Metro Vancouver has seen some unseasonably cold temperatures over the past couple of days, but the sunsets were no less spectacular in the frigid weather.
In fact, Monday, January 4 had a breathtaking evening hue, but, as with so many things, perspective made a big difference.
Trish Johnson tweeted a series of awe-inspiring photos of last night's sunset over Cypress Mountain from her helicopter.
Vancouver Sunset
The stunning set includes a perspective of the mountain ranges piercing through a thick cloud of fog as a bright orange band fades to yellow on the horizon.
Another image shows the the mountains covered with a thick layer snow as they glow with a pinkish hue from the sunlight. Numerous large trees are seen soaring amongst the wintry scene with a thick coating of snow on them, too.
As the sky becomes dark the ski runs sparkle with a multitude of coloured lights. What's more, the dark forest canopy outlines the illuminated runs, which creates a stunning shape from the aerial perspective.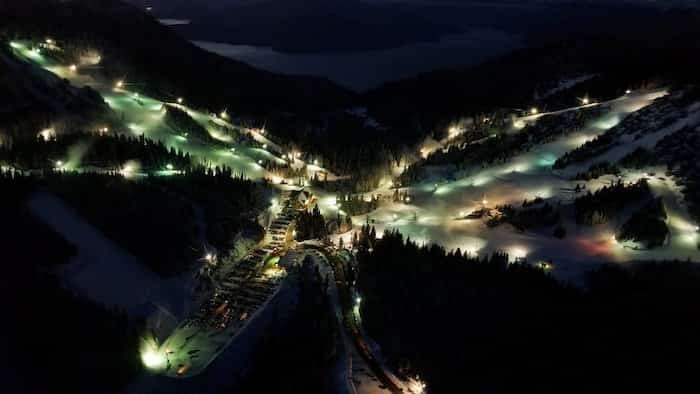 Photo: @TrishJewison / Twitter