Our big LAUNCH PARTY for Lani Russwurm's Vancouver WAS Awesome history book is on the 19th (details HERE) and the title is now making its way into stores! Yesterday I shared with you the news that THE PAPER HOUND just opened their doors, and today they shared this photo of Lani's book, which they just restocked after quickly selling out of the first copies they got...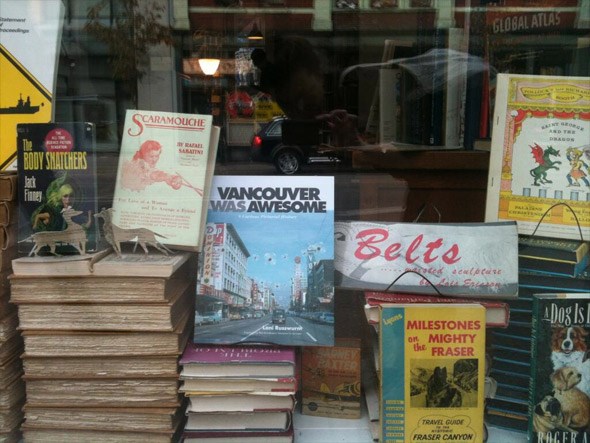 V.W.A. is also available at Pulp Fiction and the Chapters stores at Robson and at Broadway. It should be at the other Chapters, Indigo, and Coles stores shortly.
Oh, and if you live somewhere in Canada or the USA where they don't have it, you can order directly off of us HERE.