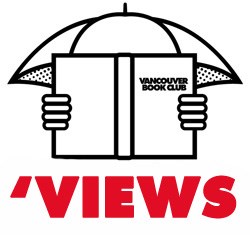 ReVIEWS, preVIEWS, interVIEWS, and overVIEWS: here's where you'll find out what the Vancouver Book Club team thinks about the literary scene in Vancouver. What you should read, where you should go, who you should sit up and notice.
Being a teenager can suck. Peer pressure. Parental disapproval. Wanting to be treated like an adult while not really wanting all the responsibilities of one. All of these combine to make those years harder than you sometimes think you can handle. Add to the mix a couple of narcissistic con artists for parents and you've got a teen on the brink of making some bad choices and screwing up her life.
In her third novel, One Good Hustle (Random House), Billie Livingston introduces us to Sammie, an independent young woman who has a lot on her shoulders and no one she can confide in. Her hustler father Sam lives in Toronto and is too busy hunting down the next big poker game to return her phone calls. Her mother Marlene is also a long-time con but a horrific experience in Vegas has driven her to retreat into a world fueled by vodka and milk cocktails and constantly threatening suicide. "There's no greeting card for a case like us," she thinks.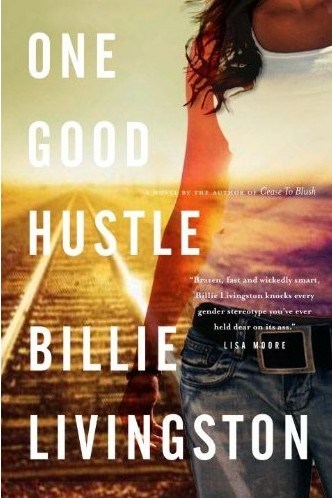 Fortunately 16-year-old for Sammie, she's the one person in her family who has her head (mostly) screwed on right. No longer able to stand the situation with her mother, Sammie leaves Marlene to kill herself (or not),  and moves into the basement bedroom of her school friend Jill, even if it means now dealing with Jill's do-gooder mother Ruby. Like the hustler's daughter she is, though, Sammie plays her cards close to her chest while keeping an eye out for the angle that will solve her problems. Out of a sense of filial loyalty, she hides her mother's situation from everyone, including her best friend Drew, whom she met at the "Jesus camp" Marlene sent her to. "If I tell this stuff to Drew now, I am the biggest traitor there ever was. But it's my goddamn story too."
Livingston deftly balances Sammie's parental problems with the usual ones facing teenagers: weekend drinking parties, part-time jobs, first kisses, and high school bitches. Sammie sees herself as being abnormal, although not because of her parents and their activities but because she is a virgin who doesn't drink or smoke. Hearing "Total Eclipse of the Heart" while washing dishes at a wedding, Sammie observes with typical teen angst that "it's the slow songs that mess you up. It's the slowing down that gives your mind time to sink into a cold sad sea."
Despite having all been teenagers at one time, many adult writers are often unsuccessful in creating authentic teen characters, imbuing them with a maturity beyond their years. Livingston is an exception, allowing her protagonist to speak in a real voice. Yes, Sammie has had to handle situations most of her peers will never have to deal with, but she still retains the vulnerability and uncertainty of her youth, as well as the little girl dream that her father will return to claim her and they will ride off to a new life together.
I especially enjoyed the local aspects of the novel. Sammie lives in Burnaby, where I lived for 20 years, and I followed my own mental map as Livingston describes the route Sammie takes along Kingsway, which "feels like a strip mall that goes on forever," to the apartment she and her mother share just north of Central Park. The Byrne Road bush parties Sammie attends mirrored my own experiences at the same age in North Delta. Sitting at English Bay waiting to finally see her father Sammie echoes the thought of many suburban teens when she wonders "Why would anyone want to live in Burnaby if you could just shove over about seven miles and have this?" as if all it took was the decision to do so.
But it is when Sammie describes a local phenomenon that thousands of us have witnessed that I truly felt that this was a Vancouver story:
"Every night around sunset the crows leave Vancouver and head out here to Burnaby. They've always done it, ever since I can remember. It gave me the willies when I was little, like something from an Alfred Hitchcock movie. But now I like it. I like the idea of all those birds moving together when it's time for bed, flying east, away from the setting sun, as if they've got to get tucked in before the lights go out."
Don't be fooled by the fact that the main character of this book is a teenager. This is as much a "teen" novel as The Lovely Bones was a children's book. Most of the characters may lack maturity, but the storytelling definitely does not, and One Good Hustle is a book not to be missed.
Want to find out what books Billie Livingston is reading and which ones have influenced her? Check out her Read All Over interview.