Vancouver Public Library and V.I.A. have teamed up to help you discover new reads, hidden book gems and surprising literary finds. Check back every couple of weeks for the latest reading recommendations from the experts at Vancouver's library.
* * * * *
Satisfy your food and cooking curiosities, find answers to the whys and hows, and apply new techniques to improve your cooking with this list from VPL's reading experts. Bon appétit!
The Food Lab by J. Kenji López-Alt
Written by Serious Eats chief culinary advisor J. Kenji López-Alt, The Food Lab exposes the science of cooking in an approachable and charming way. López-Alt breaks down popular American dishes through experimentation, and offers recipes and techniques to incorporate in the home kitchen.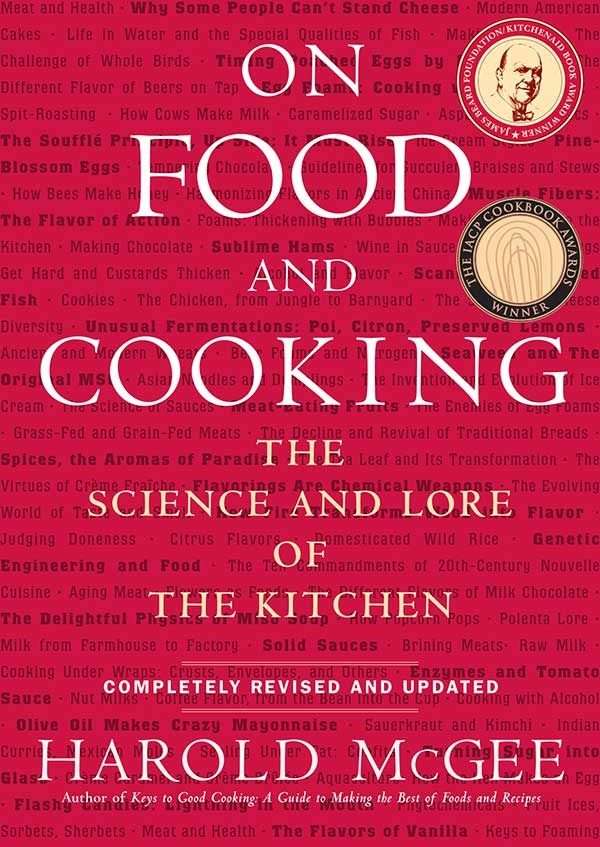 On Food and Cooking by Harold McGee
This classic text on the science of food and cooking for both the cooking enthusiast and professional. McGee's work is considered a must-read masterpiece that teaches the whys and hows of cooking and prepping food. His focus is on the explanations and not the recipes itself.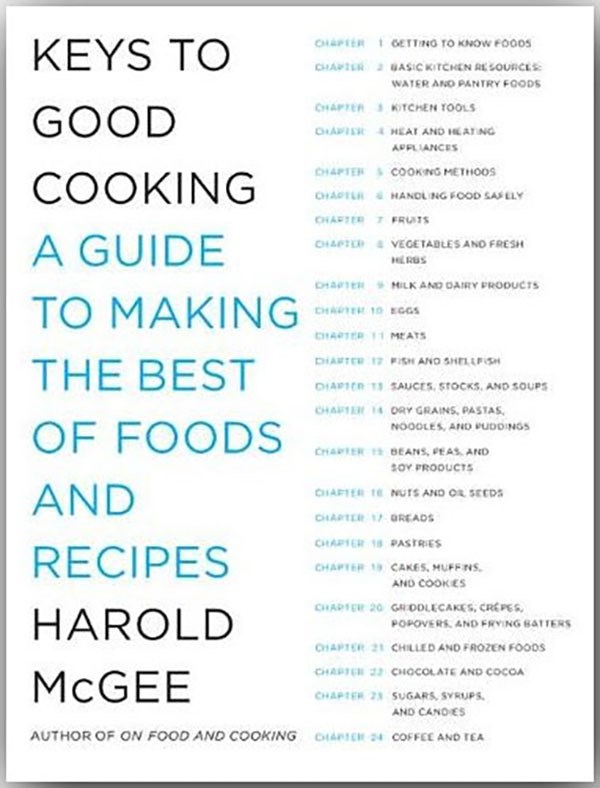 Keys to Good Cooking by Harold McGee
Another excellent reference book to add to your pile of cookbooks, Keys to Good Cooking translates the science behind cooking for the layperson in an entertaining, informative and engaging way.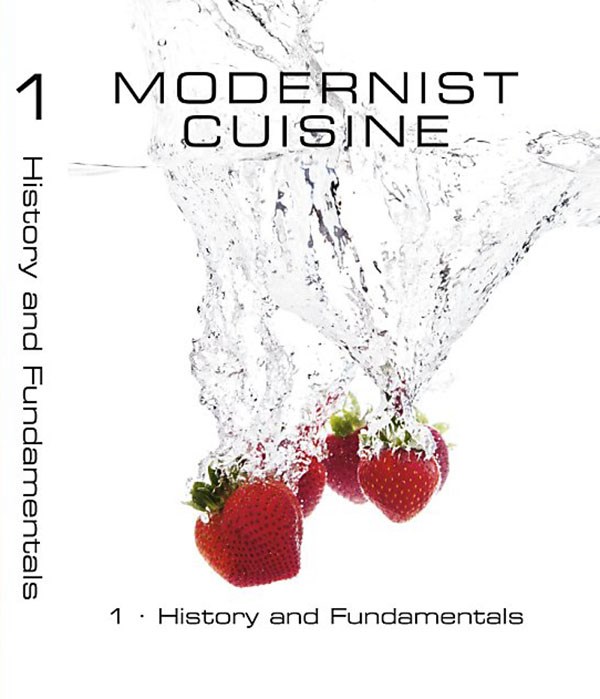 Modernist Cuisine by Nathan Myhrvold
This six-volume encyclopedic cookbook series is popular with professional chefs or curious home cooks alike. Each volume covers different science-inspired techniques for preparing food. Learn how to apply scientific cooking methods and techniques to improve your skills in the kitchen.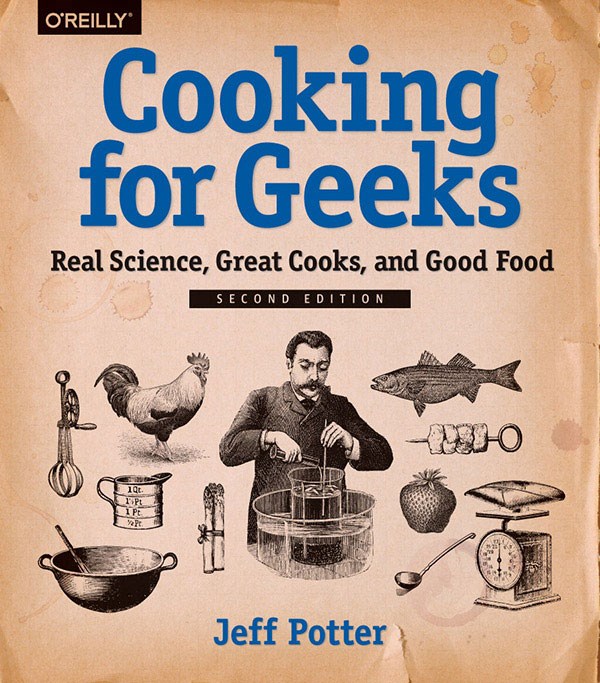 Cooking for Geeks by Jeff Potter
Looking for a light and humorous approach to food and cooking? This book is a great resource for anyone who wants to experiment with cooking – even if you don't consider yourself a geek!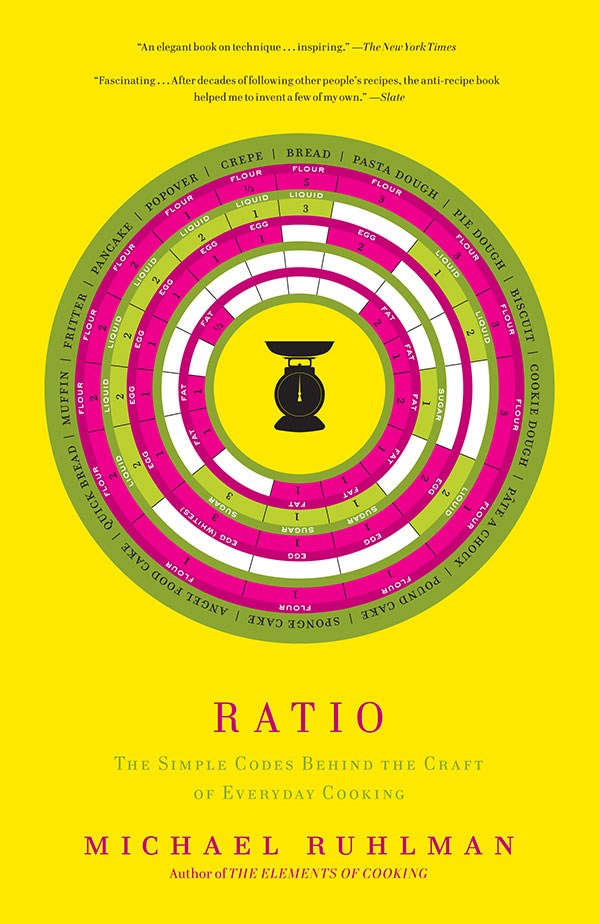 Ratio by Michael Ruhlman
Free yourself from recipes and explore the ratios and basic techniques to perfect anything without a recipe. Learn about fundamental ingredients in the kitchen, and the ratios that will make bread dough into pasta dough, and turn cake into crepes. This book will free you from recipes.
by Cook's Illustrated and Guy Crosby
Covering 50 different concepts, this book explains the science behind good cooking and shares kitchen experiments, recipes and more. It even includes a "Why This Recipe Works" section with each recipe to help you succeed in your culinary ventures.
Molecular Gastronomy by Hervé This
Originally published in France, Molecular Gastronomy is packed with technical information written by renowned chemist and molecular gastronomy pioneer Hervé This. Discover dishes you never thought were possible, and learn how molecular gastronomy can help make them a reality.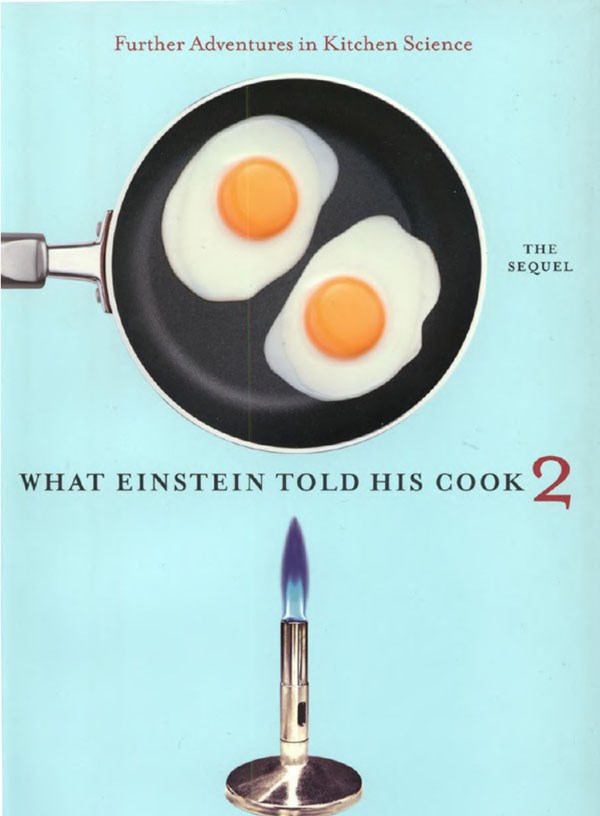 What Einstein Told His Cook 2 by Robert L. Wolke
Chemistry professor and author Robert Wolke tackles the most frequent questions about food chemistry. One critic called him "Martha Stewart with a PhD" as Wolke covers topics such as how sugar is made and whether coffee will stay hotter if you put the cream in right away.
* * * * *
For great reads and more, visit vpl.ca and find us on Facebook and Twitter @VPL.