Did you know that Céline Dion, Alanis Morissette, Shania Twain and Sarah McLachlan are all on the list of the top 10 best selling Canadian musicians of all time, above the Beatles? That fun fact is what Andrea Warner kicks off her book 'We Oughta Know' with, before going into an in-depth analysis of how these ladies bucked the trend to leave major legacies in a male dominated industry.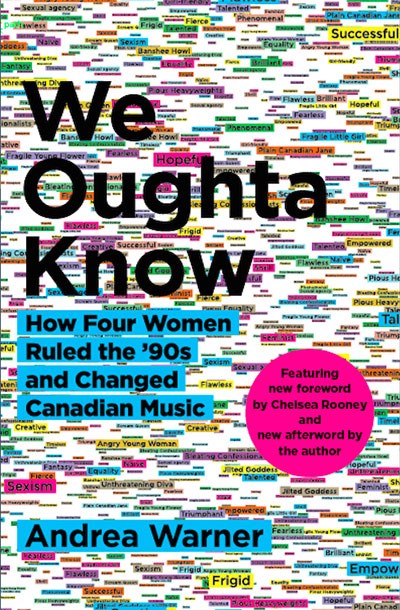 Andrea is a music writer and editor (and, I should disclose, a former V.I.A. contributor), and one half of the pop culture/feminism podcast Pop This with Lisa Christiansen. I went in thinking I was simply in for a history lesson but was pleasantly surprised that the author herself is woven in and that there's a touching coming-of-age story running parallel to the mini biographies she's written for Céline, Alanis, Sarah and Shania.
We get a look into the life of Warner - who was an East Van kid in the 90's - and how she came to develop and be the feminist voice that she is now. The most affecting part of the book had nothing to do with the celebrity musicians it circles around, but about the author and the struggles she's had in her own life, and how the music of two of her subjects brought her comfort. The other two brought her pain and were a target of her angst and scrutiny, and as she grudgingly came to terms with the fact that they were all amazing women she admits to "atoning for her sins" as a teenager. We're privy to that fascinating process, and her realization of what it means to be a woman.
It's beautifully written and at times it might bring you to tears. It's not at all what I expected it to be, and I'd recommend it to women and dudes alike.
Learn more about it at Eternal Cavalier Press's site here and on Andrea's personal site here. Then pick up a copy at Pulp Fiction on Main Street at Broadway (I bought a signed copy there!) or wherever you buy your books.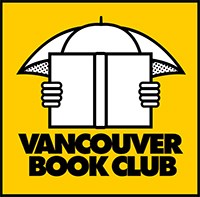 Since 2010 V.I.A.'s Vancouver Book Club has been connecting the city with books and authors through a range of online features and offline events. This post is part of our blog series where we're recommending a book we think you should read, every single week. Mostly non-fiction, these titles will give you a greater understanding of the past, present and future of the city, province and country you call home.