Last week we wrapped filming for our upcoming BC Was Awesome TV show that's being produced by Artaban Productions and releasing this fall. It's a series of shorts digging into curious and offbeat pieces of British Columbia history, and it will release this fall, preceding the book that I'm writing for Arsenal Pulp Press that's due out in 2017.
The book promises a "rollicking, no-holds-barred ride through British Columbia at its wackiest, weirdest, and most wonderful" and the show promises the same but from a slightly different perspective. I'm the host and you'll join me – a proud British Columbian, storyteller and amateur historian – as I travel around BC collecting the strangest pieces of our history. I'll take you to weird places and introduce you to a host of characters (living and dead) with offbeat tales to tell about the province you live in. It's going to be a ton of fun.
Since March our travels have taken us from Tofino to Lillooet and from Langley to Campbell River and back again. If you're following me on Instagram (@BobKronbauer) you'll have seen a lot of the locations and met some of the people we've interviewed, like Sasquatch researcher Thomas Steen who took us on a 'Squatch hunt near Harrison Hot Springs...
You'll also know that we met Expo Ernie and my producers were almost happy as I was to talk to him (pictured below is co-producer Jesse Blaskovits in conversation)...
You'll also already know that I've held a few guns of historical significance, relating to oldtimey train robberies and the like (1, 2, 3, 4)...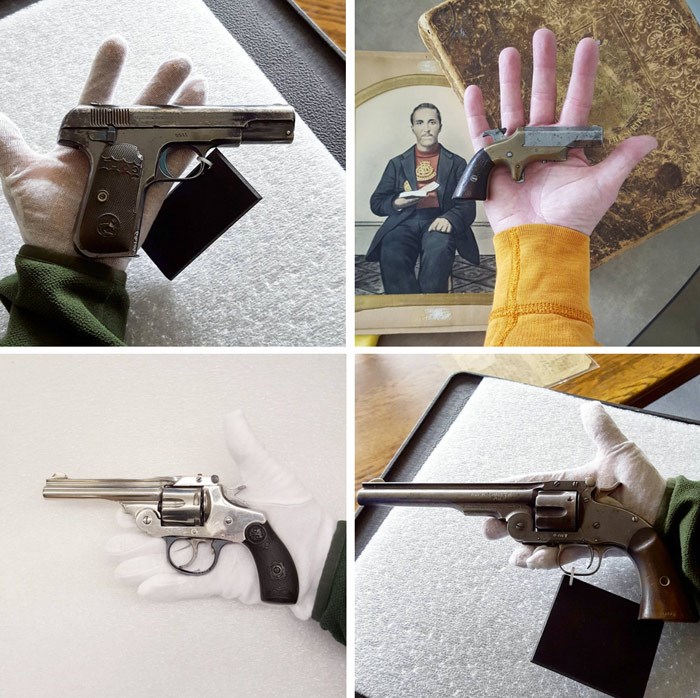 You'll know about this "lost pyramid" on Rattlesnake Island on Okanagan Lake...
And lastly you'll have seen a bunch of random beauty shots of the locations we hit up (Salt Spring Island, Monte Creek, Tofino and Campbell River are shown below)...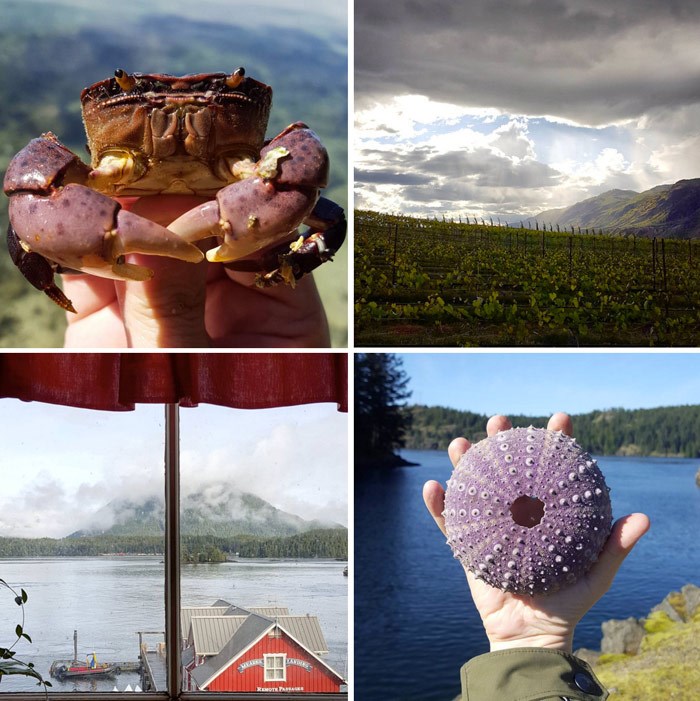 What you haven't really seen on my Instagram are the tech tools used to make it happen. As a Team TELUS Advocate I'm kept up to date with the latest gadgets to allow me to work remotely, in fact a couple years back they did this feature where we touched on that subject. They've been supporting my storytelling for years and as we toured the province filming for the show their support was crucial to us staying in touch, on top of emails as well as posting to social. Beyond having a smartphone with LTE I also brought along an Aircard for myself and the crew to connect to Wifi through, and it proved to be crucial as we drove a few thousand kilometres and checked in and out of a ton of hotels. Below is co-producer Greg Crompton's favourite "office" space in the back seat while I was driving, and mine in front of a fireplace at a lodge in Campbell River. Even in the most rural areas we went through we were able to stay connected, and working.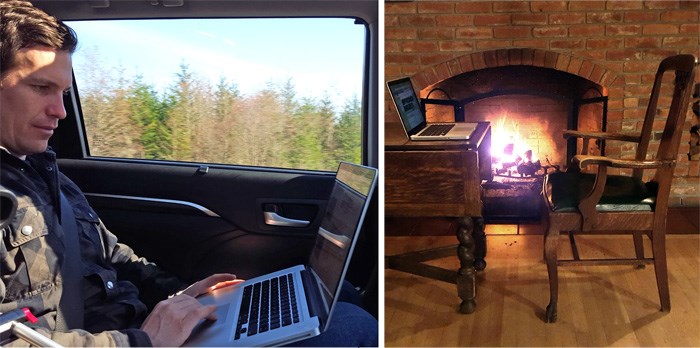 Our BC Was Awesome show is now in the editing phase and we'll be releasing it online and on TELUS Optik in the fall. Stay tuned for more updates!